With this post comes my very first video and my new YouTube channel! Hooray! Since I know you're all dying to watch it, let's start there. Hopefully you get a feel for everything beautiful Manzanillo, Mexico has to offer with my first foray into video creation. Oh, and don't forget to subscribe to my new channel as I venture into the land of YouTubing and vlogging. Oh boy!
And now the guacamole. I say that since I basically ate my weight in it. But when in Rome right? Or in this case, Manzanillo!
Remember this previous BeautySTRUCK post where I mentioned a sunny little getaway? Well, I am a woman of my word, a cold, Torontonian woman. So hubby and I took a little Friday flight away from the negative temperatures and directly towards beach, sunshine and therefore SPF 60 (I don't really play the tanning game without some serious sun protection). We found unlimited rays, palm trees and sand galore in gorgeous Manzanillo, Mexico.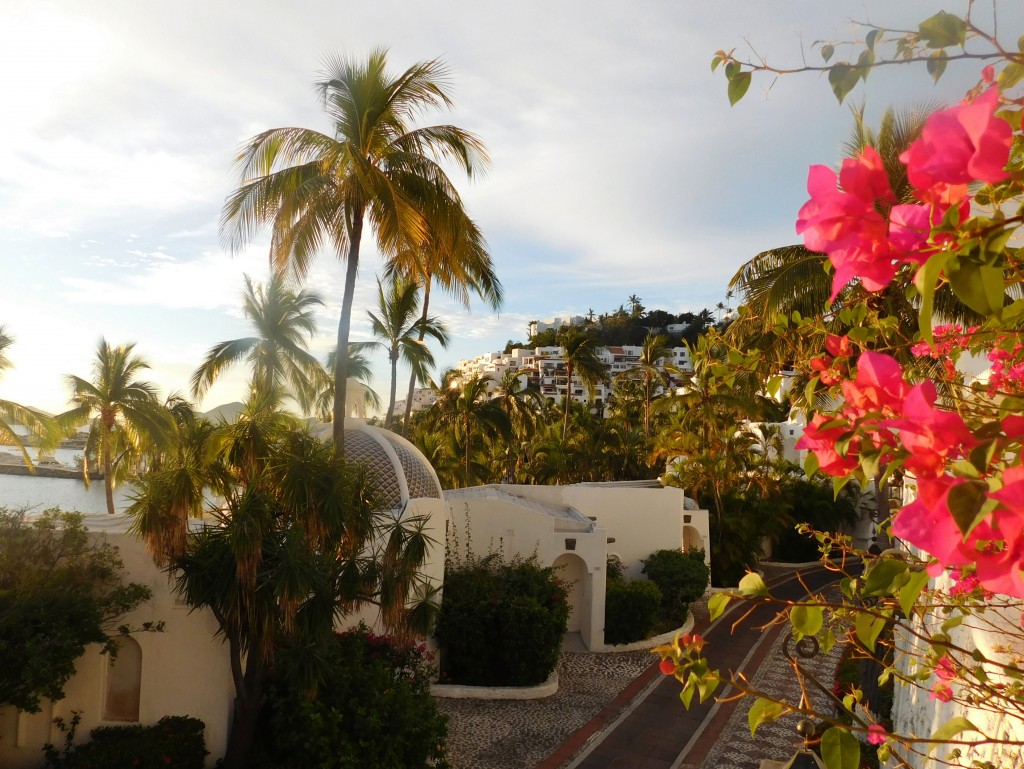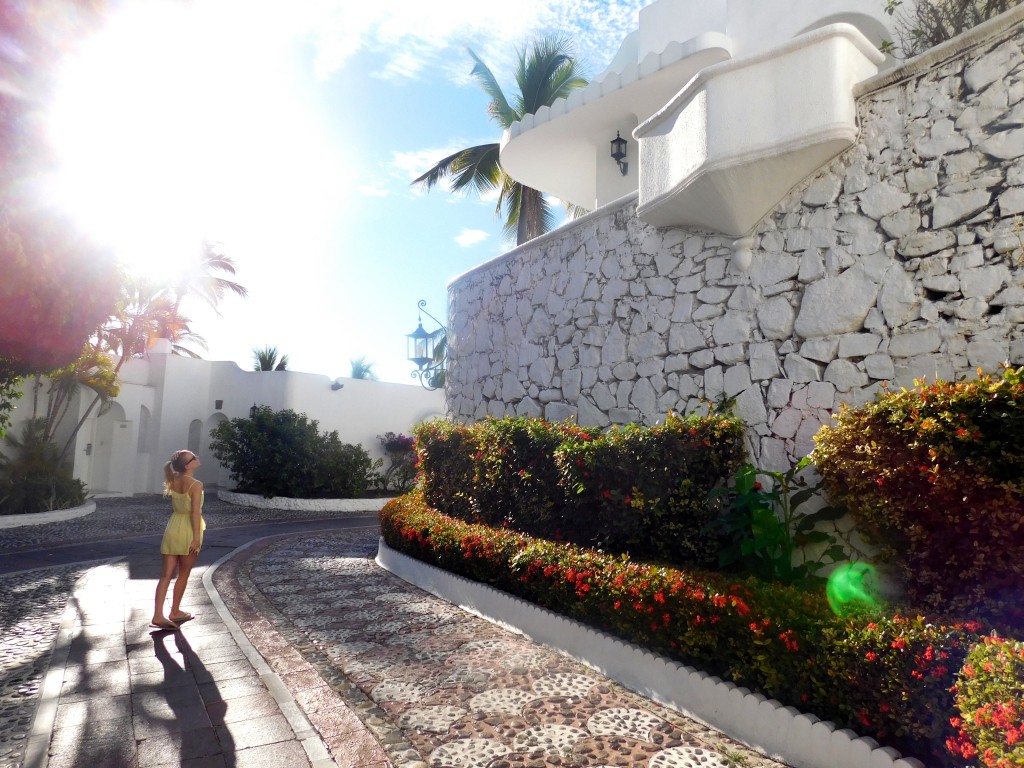 The views were spectacular, but not just because of the ocean and sunsets, but also because of the architecture. Manzanillo is a hidden historical gem, the Spanish influence is spectacular and detailed. It adds a touch of vintage charm, which you probably know is a soft spot of mine (that's an eloquent way of saying I'm obsessed with it, check out my TravelSTRUCK page). It's a magical fantasy land, like Disney for vintage-charm-architecture-infatuated nerds like myself.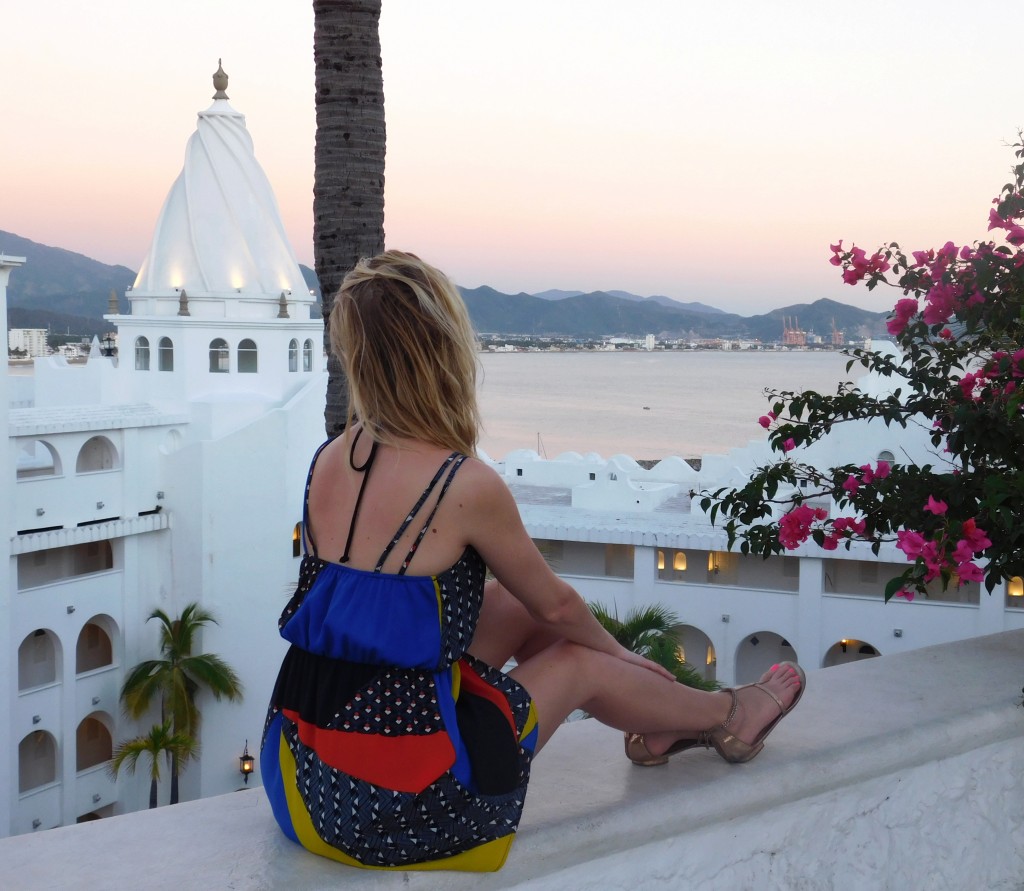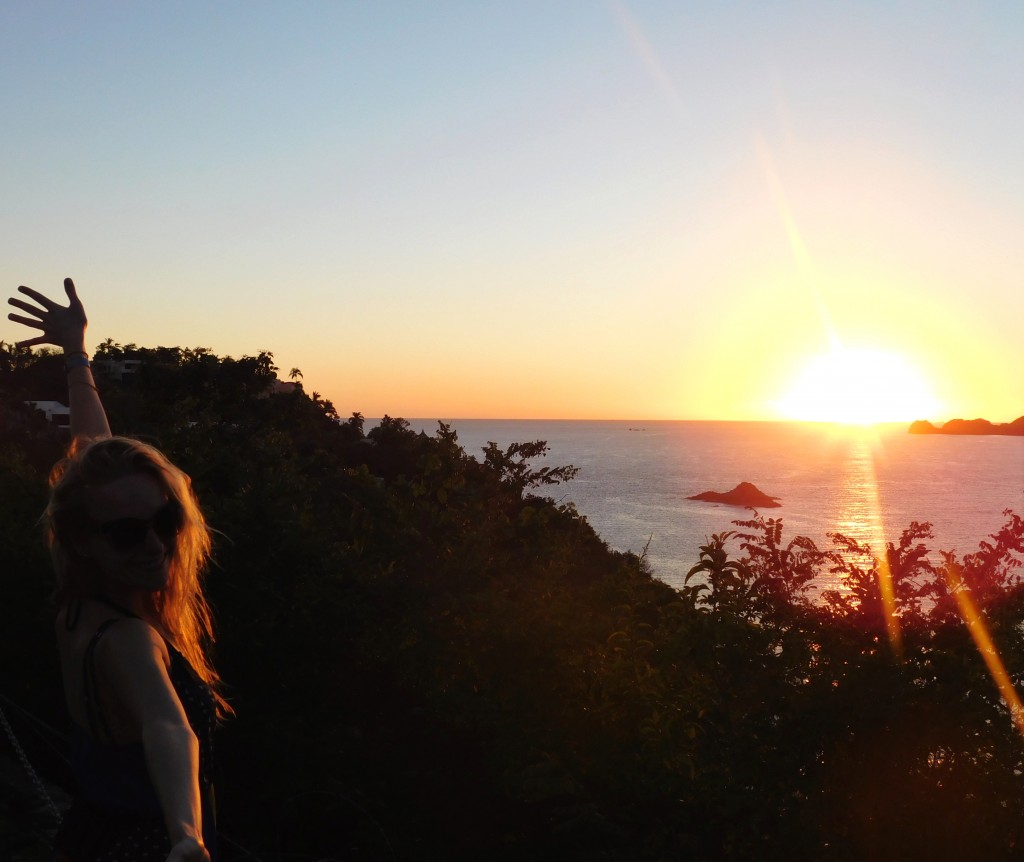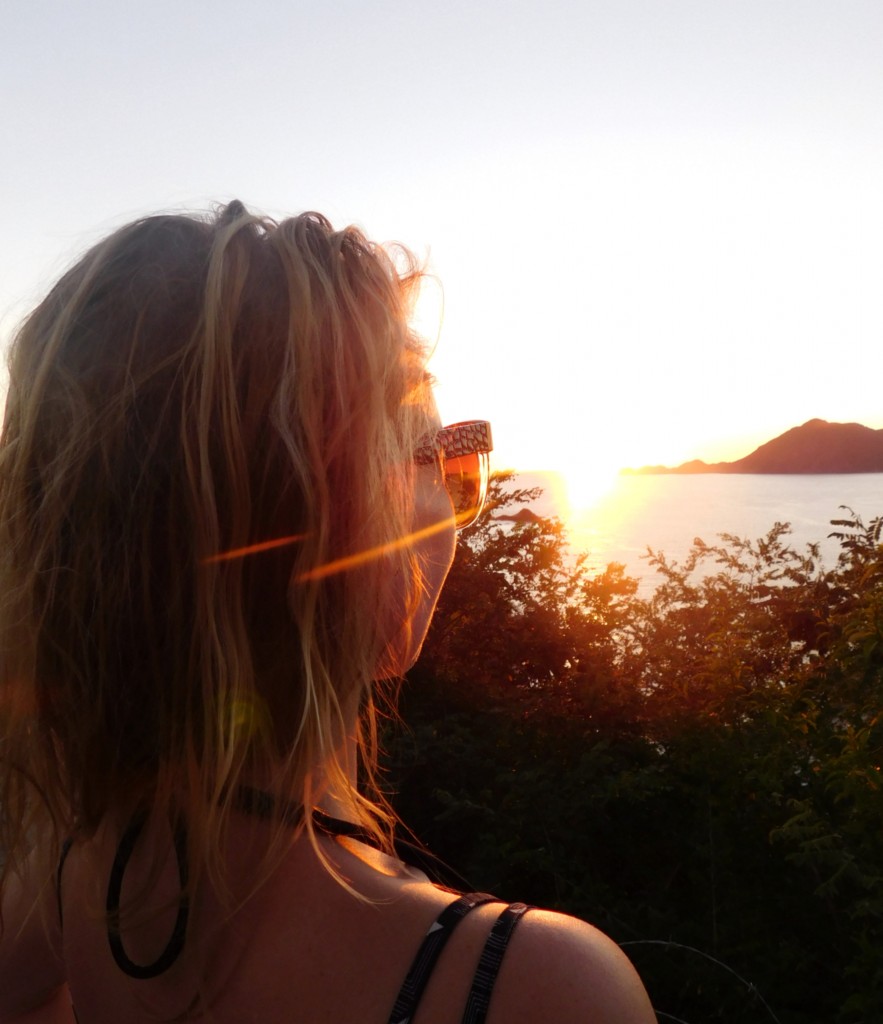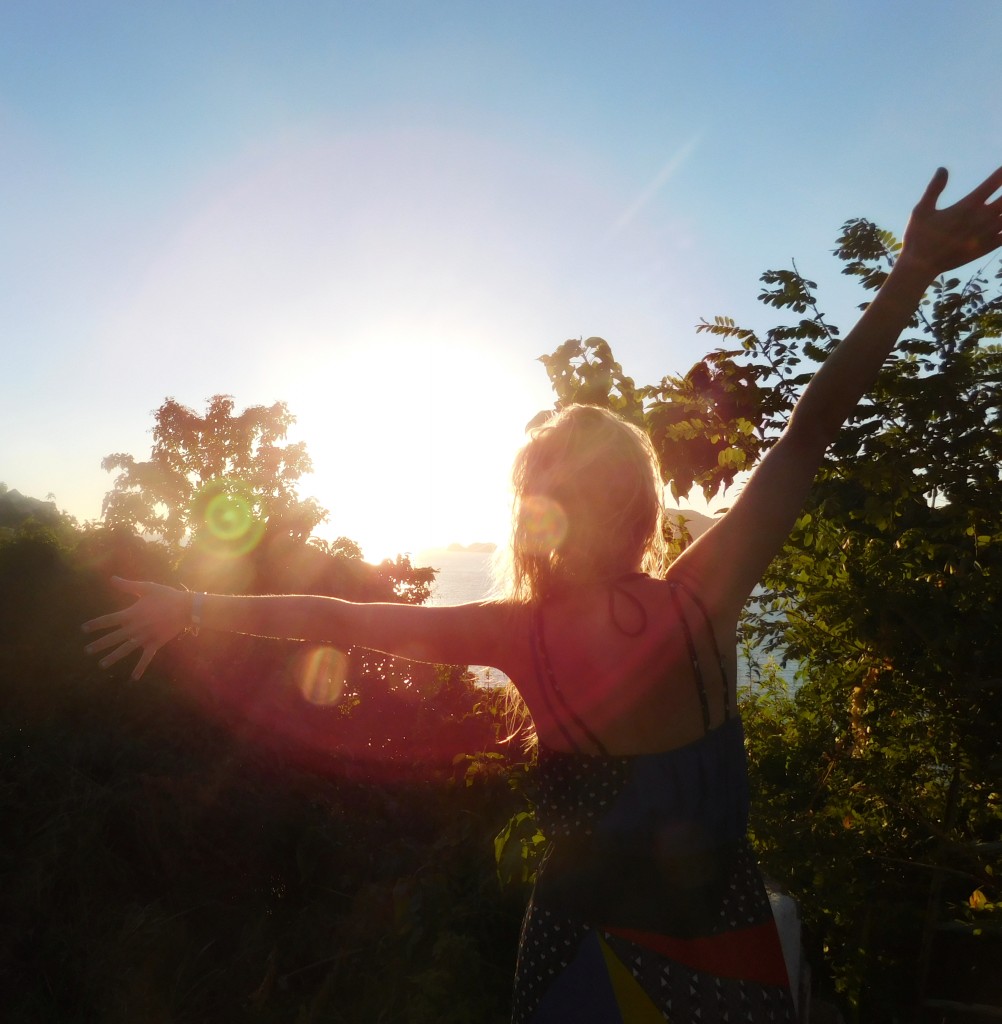 The city itself functions as a busy ocean port, and you'll see cruise ships and massive cargo freighters (similar to Panama) arriving from afar. We noticed them while whipping around the open ocean in a jet ski for the first time. Hopefully you caught that in the video , where we're going 40km/hr but having the time of our lives. For the record, I wasn't driving…hubby was!
We didn't spend much time in the busy downtown area, and that's one of the reasons we chose Manzanillo. It's an escape. You won't find towering beach-front condos or resorts, down the street from pumping nightlife. Manzanillo is quiet and secluded, and therefore the perfect spot to retreat and rejuvenate.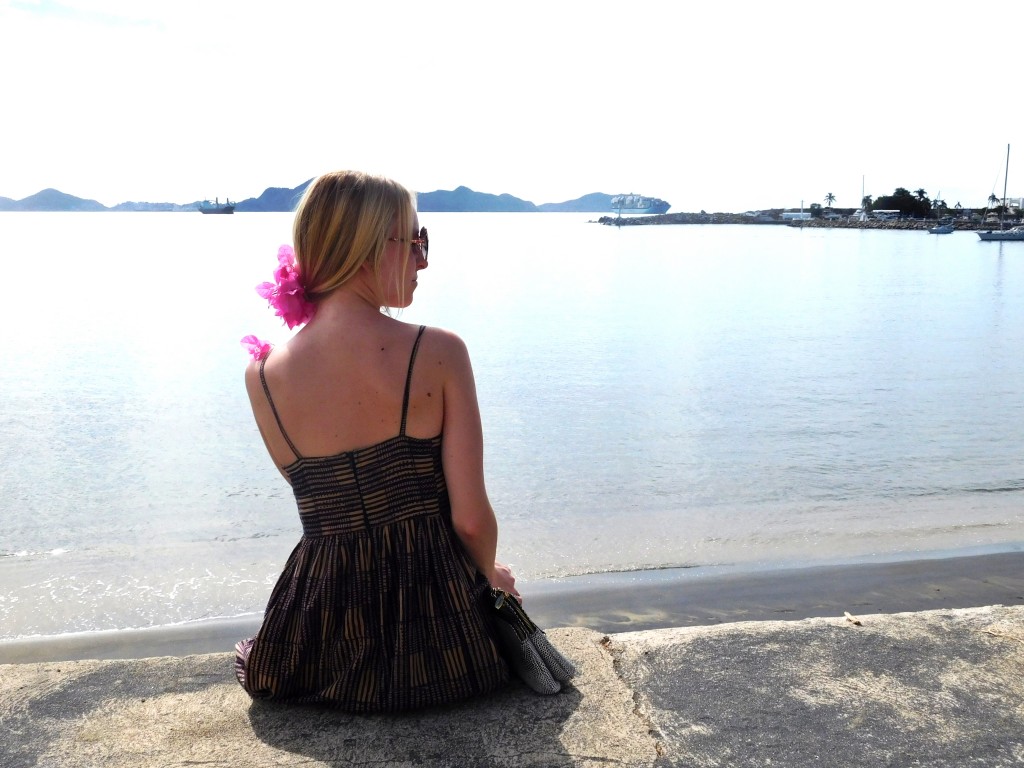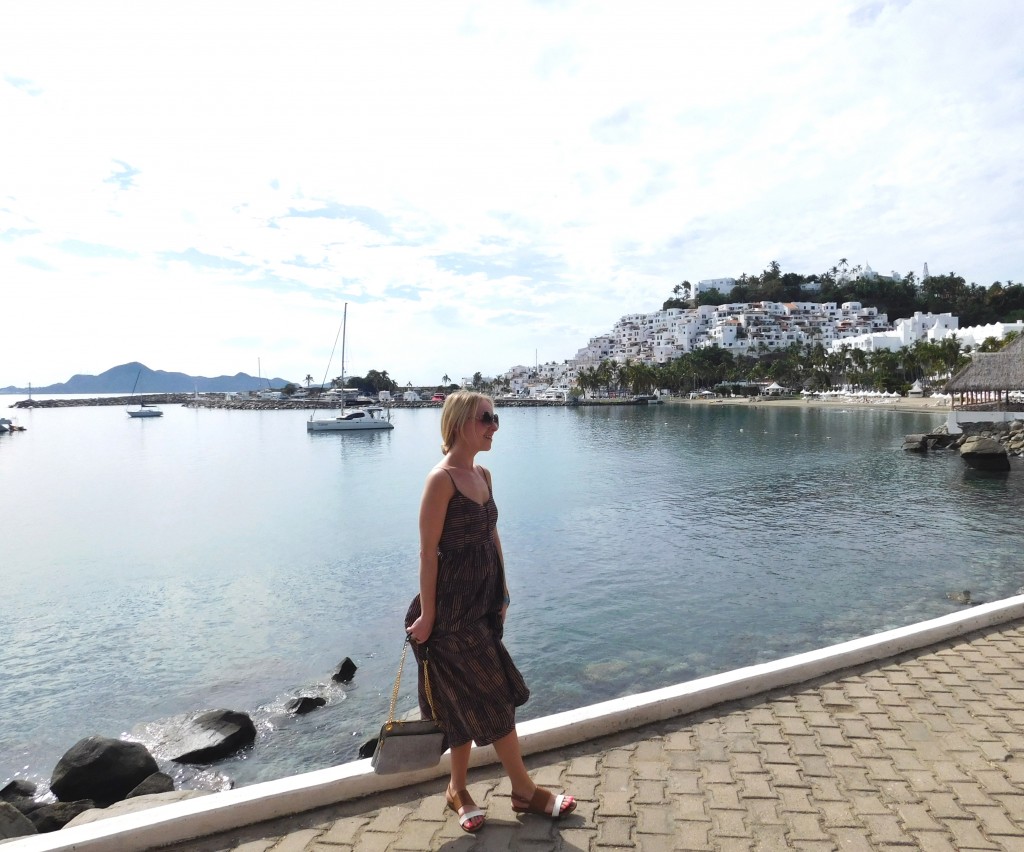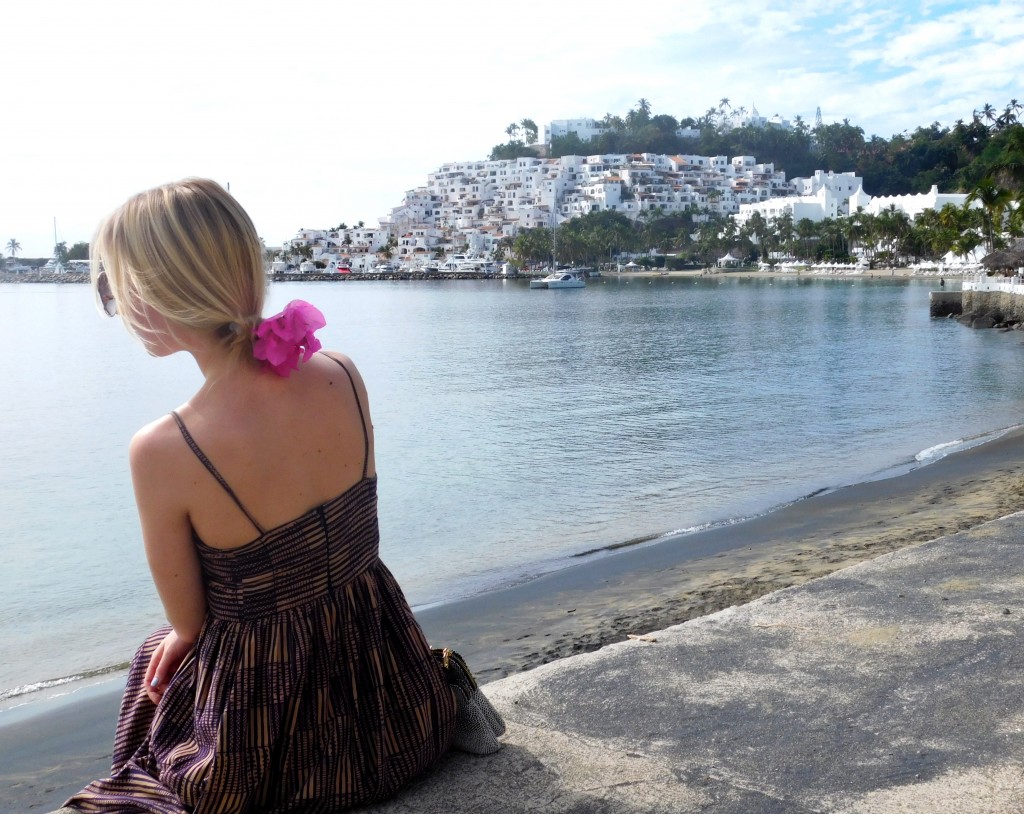 We spent most of our time in the quieter Bahia de Manzanillo, which really allowed us to appreciate the diversity Mexico has to offer (they got it all over there, so jealous). The bay consists of sparkling calm ocean water, so you can swim and splash and have a blast like a small child. Life is short, sometimes you just have to act 5 and have a good time. I'm not one of those bloggers who you'll see wearing some insane amount of body jewelry to the beach, although I must admit those ladies look gorgeous. No I don't wear make up, and sometimes I even get my hair wet just to pull off an amazing Frisbee save (as I'm sure you saw in the video). If you're a married gal like myself (or engaged), consider picking up a cheap ring to wear to the beach so you don't find yourself crawling around in the sand scrambling to find your jewels in a panic.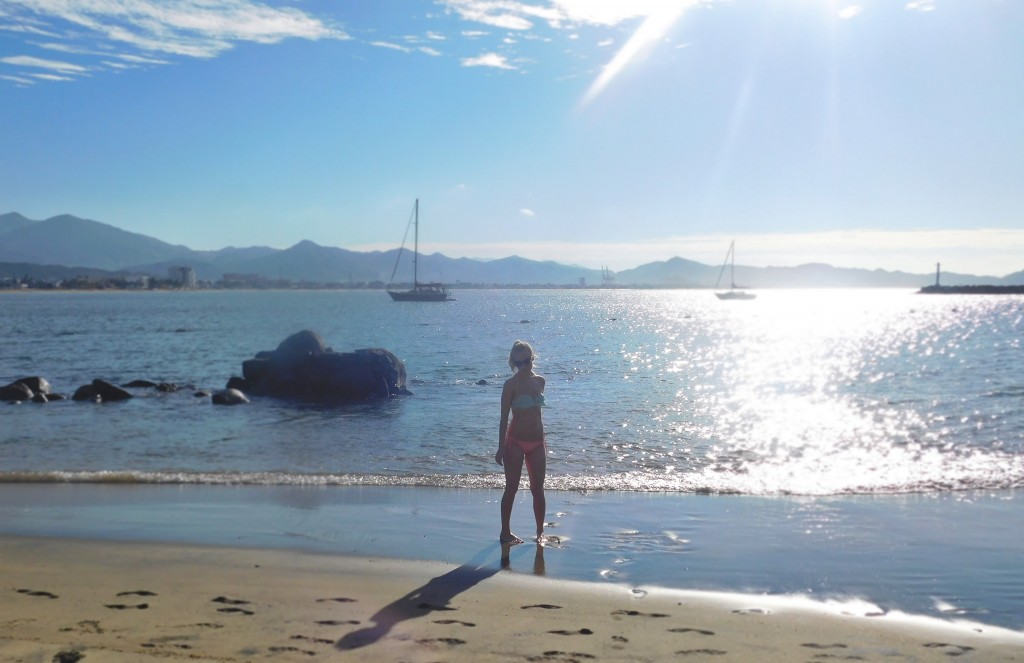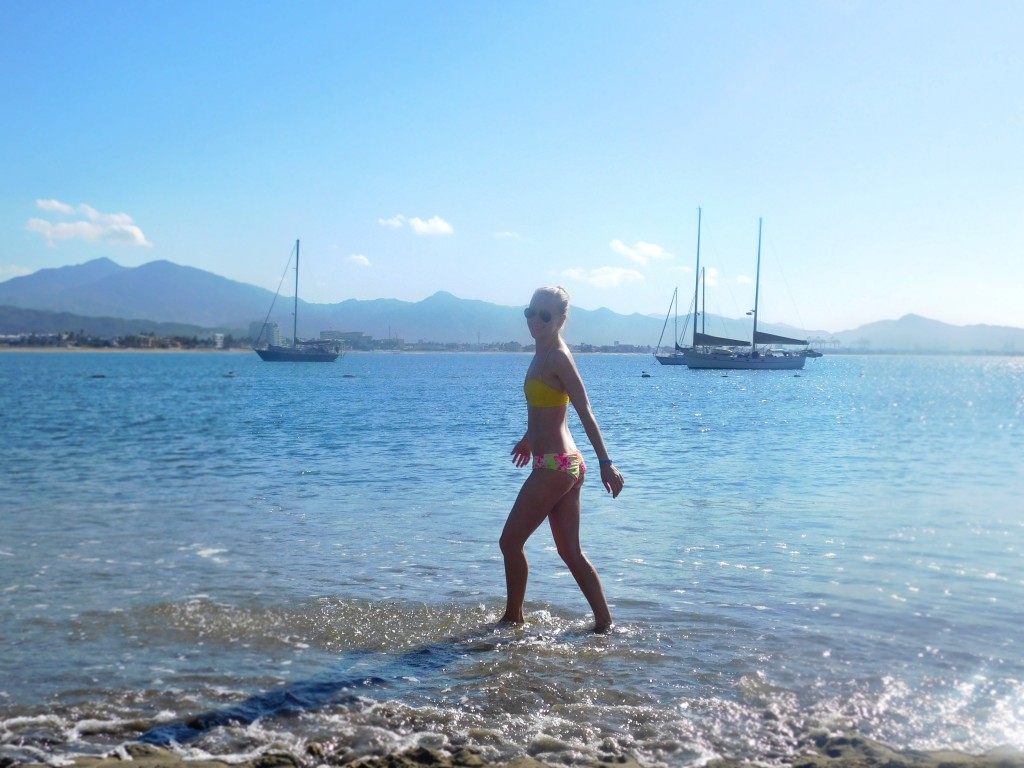 There are spectacular mountain views to gawk over, a nearby marina perfect for boat-watching (and wishing I had one, ahoy!) and rocks and things to climb on in your favourite romper (another one of my favourites in "Romper at the Cove").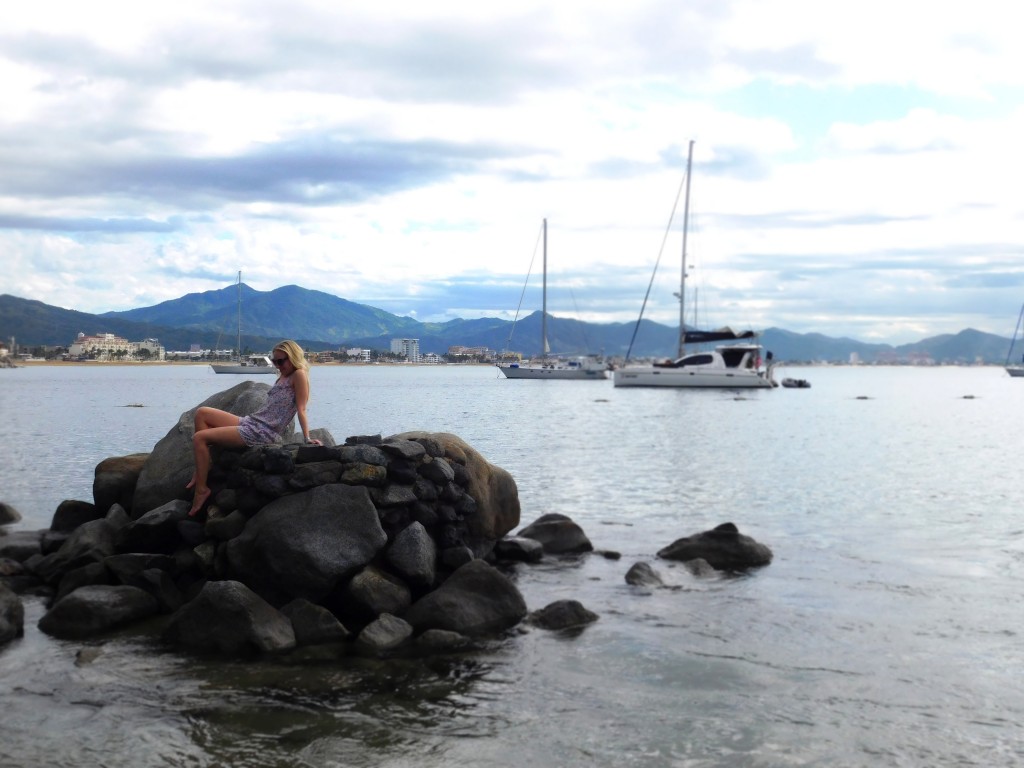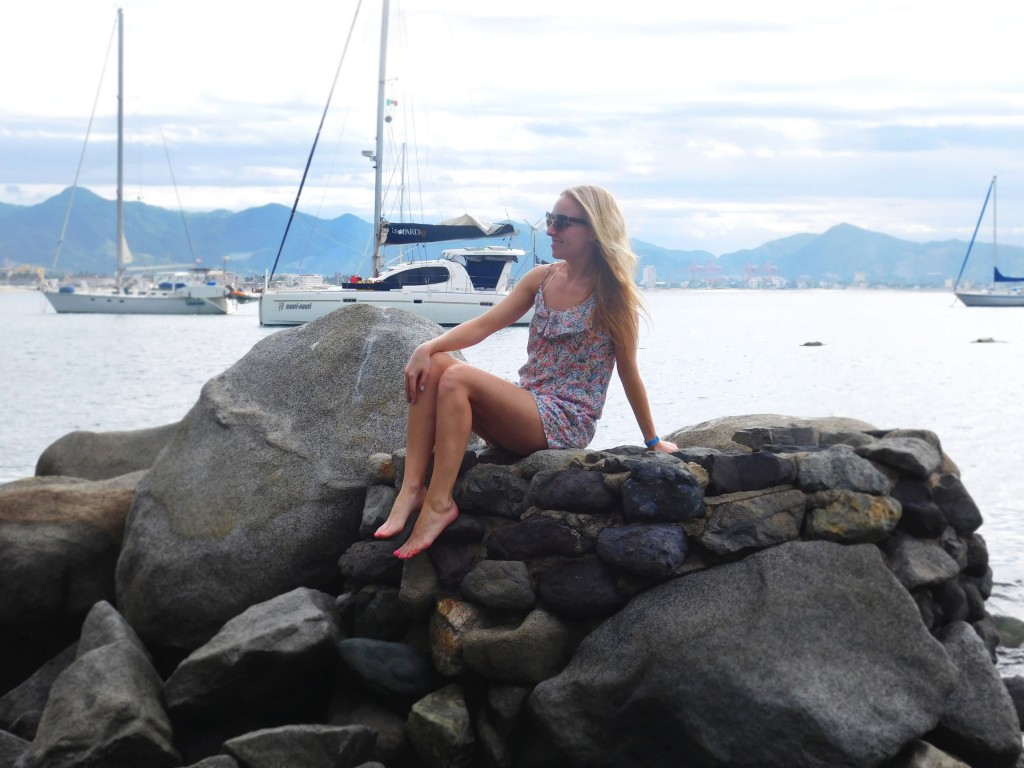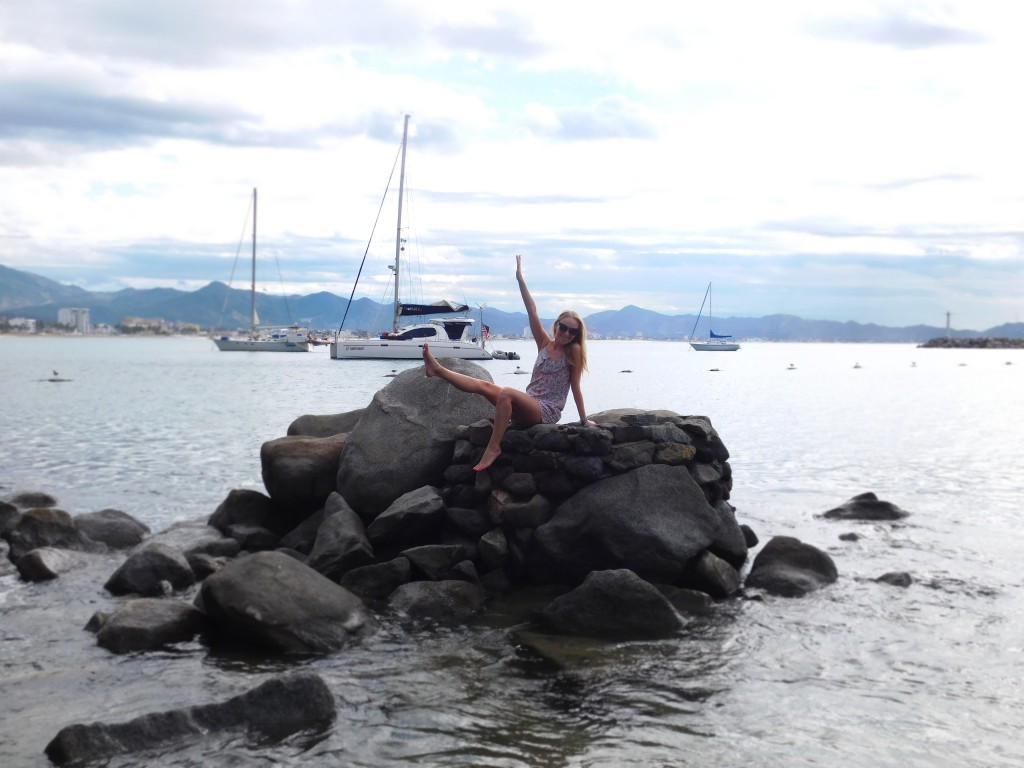 So no need to thank me (but you're very welcome) for introducing you to Manzanillo, Colima, Mexico. If you're looking for a quiet beach getaway this place should make the cut. As long as you're also interested in lying in the sand, eating , drinking, exploring some history, avocado overload, piña coladas and getting caught in the rain (not just a song, it happened for a few hours) you'll love Manzanillo.
Don't forget to subscribe to my new YouTube channel when you watch the video again and again and again because it's so great, right!? I'm kidding, but your support and love is extremely appreciated. Leave me a comment and let me know what you think friends!
Oh and if you're looking for more beach adventure, be sure to read "Panama Pearl: Isla Contadora in the Pearl Islands, Panama" and "Secret Seashore: Hilton Head Island".
See ya in the sand…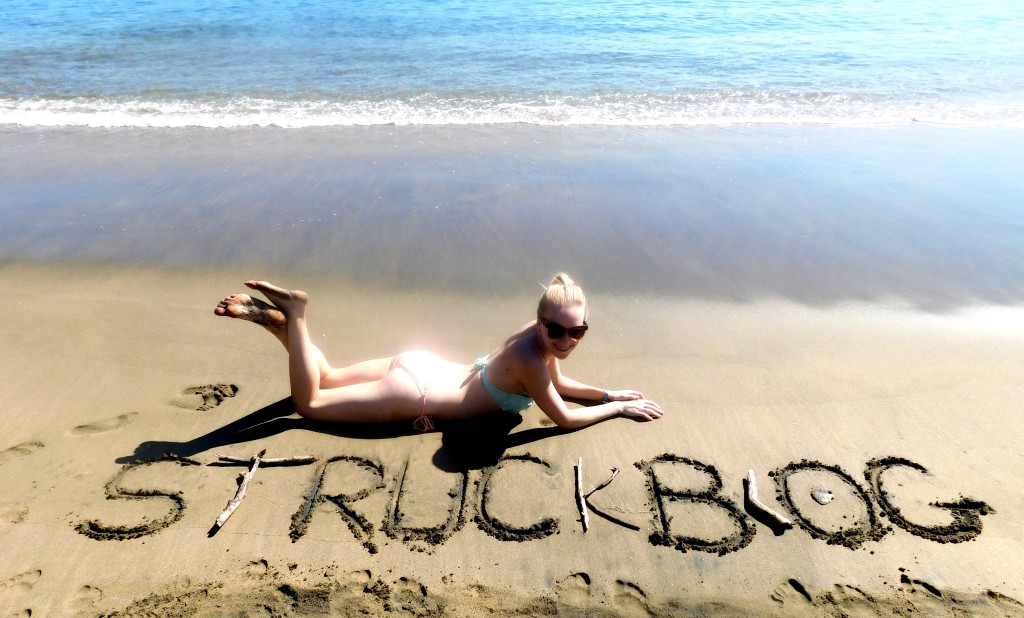 Anna