Calling all working gals, girl bosses, successful and stylish ladies. I'm here to let you in on a little secret: my go-to item for those mornings when I'm ready to take the day on by storm. More importantly, for those mornings where I'm feeling quite the opposite (a.k.a. take me back to bed please) this beauty is a total outfit-saver. The right work-wear can do wonders for your confidence and productivity, so I'm excited to be giving some away at the end of this post (subscribe to enter)!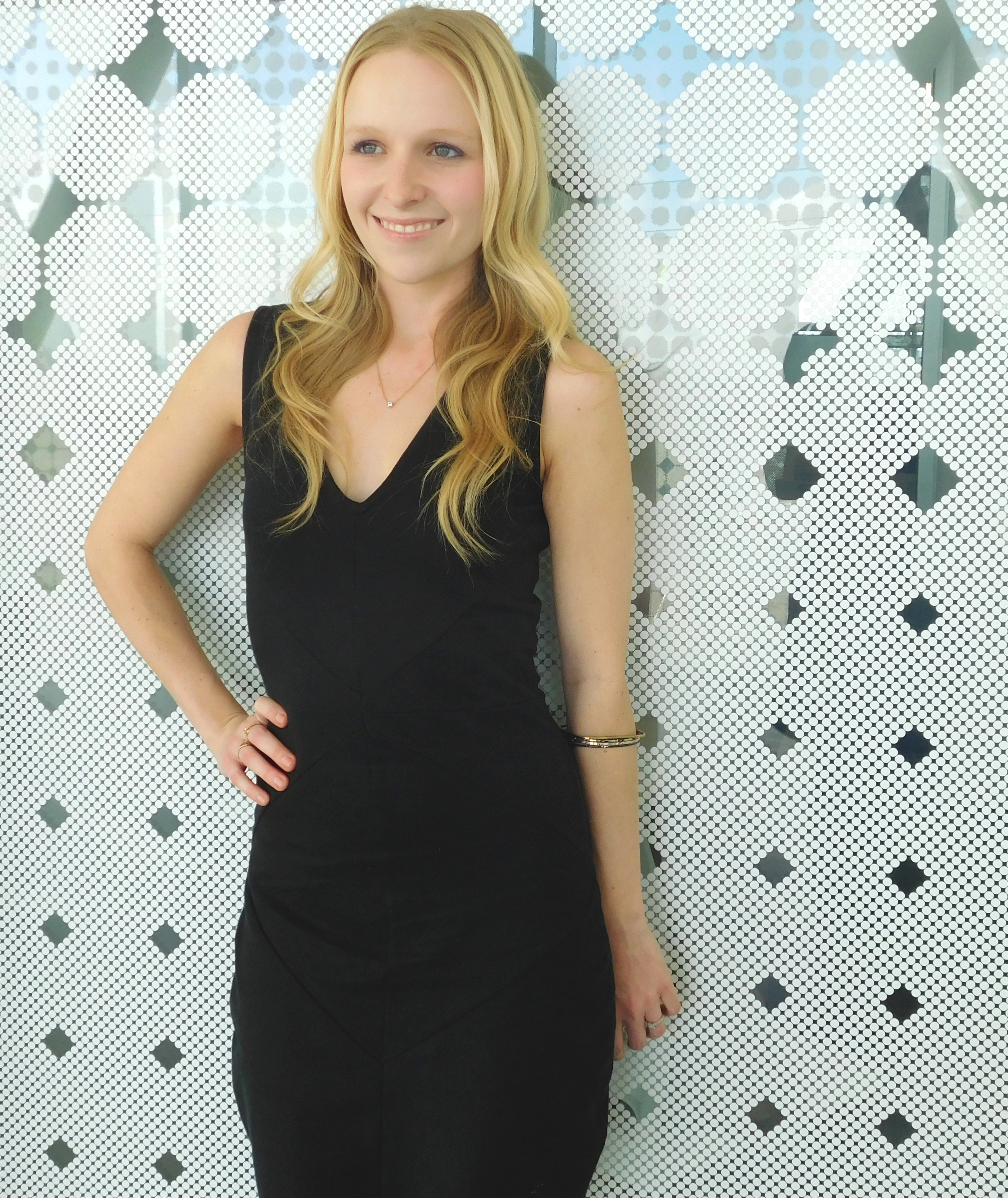 What to Wear on Mondays…
One of my hands-down staple pieces for work is the cotton dress. I'm telling you, when Monday morning approaches and I don't know what to wear, taking one look at my gorgeous and comfortable cotton dress boosts my mood, and my outfit. It's like coffee in clothing form. Boom! Instantly ready to take on the day and anything that may come with it. Be it terrible traffic, piles of paperwork, or a sour coworker. You'll look so good they'll probably come around and compliment you anyway (the power of great style…)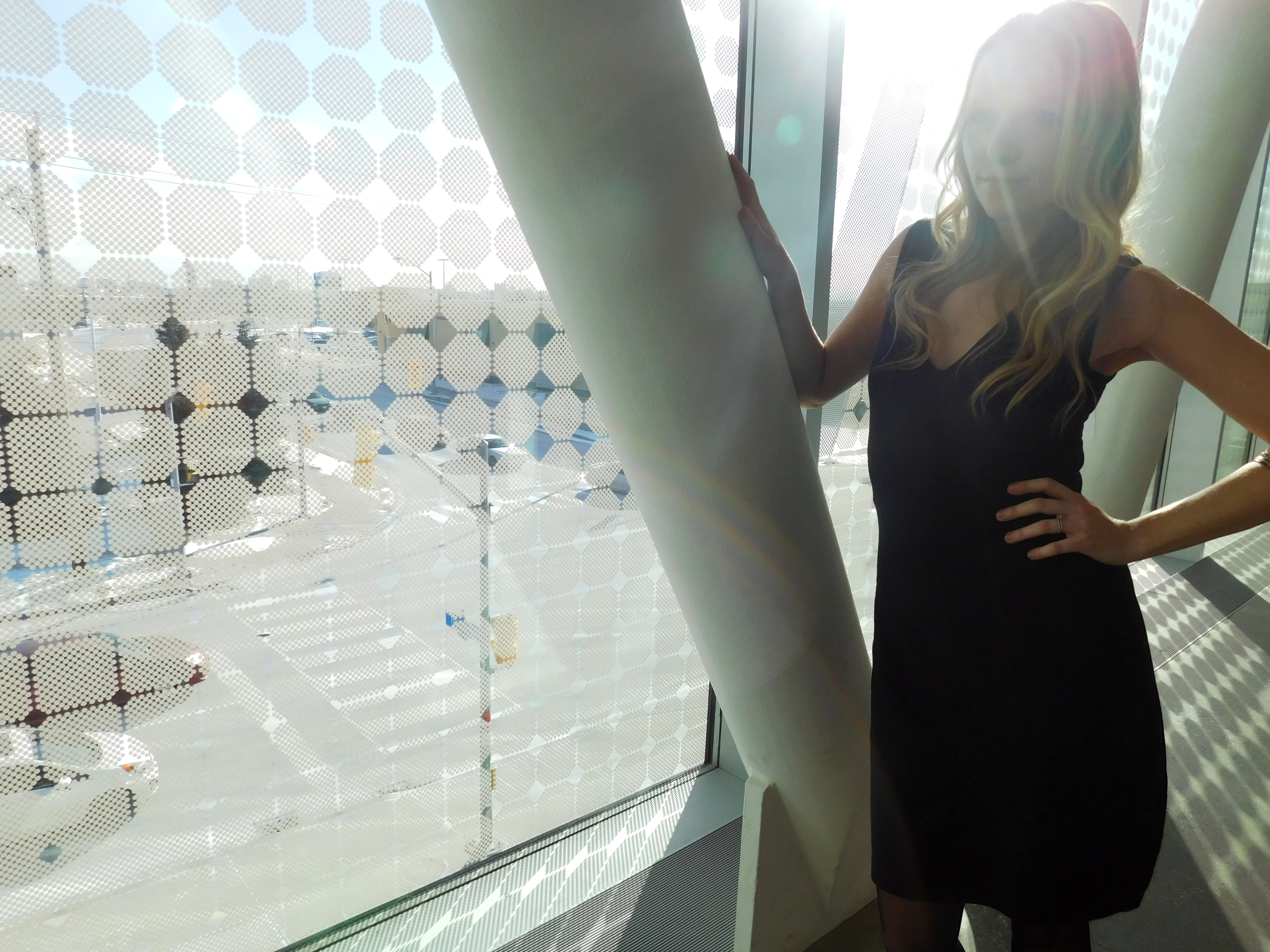 This particularly lovely piece from Synergy Organic Clothing is really quite special. It's awesome to wear something that looks good, is beautiful quality, and supports an excellent cause. Synergy is a part of quite a few wonderful initiatives. They're organic, fair trade, eco-friendly, and empower women and their families to lead fruitful and stable lives through their program in Nepal. Awesome!
Flattering & Functional Fashion
The paneling is the perfect touch of detail. It also adds structure, and not just anywhere but where most of us ladies appreciate and need it – our waist. This is especially awesome because it draws the eye in and accentuates the smallest part of your body, creating a flattering silhouette. Perfect! Not to mention feeling like a million well-put-together bucks will definitely boost your confidence should you have any important meetings, presentations, or struts down long office hallways (the world is your runway of course).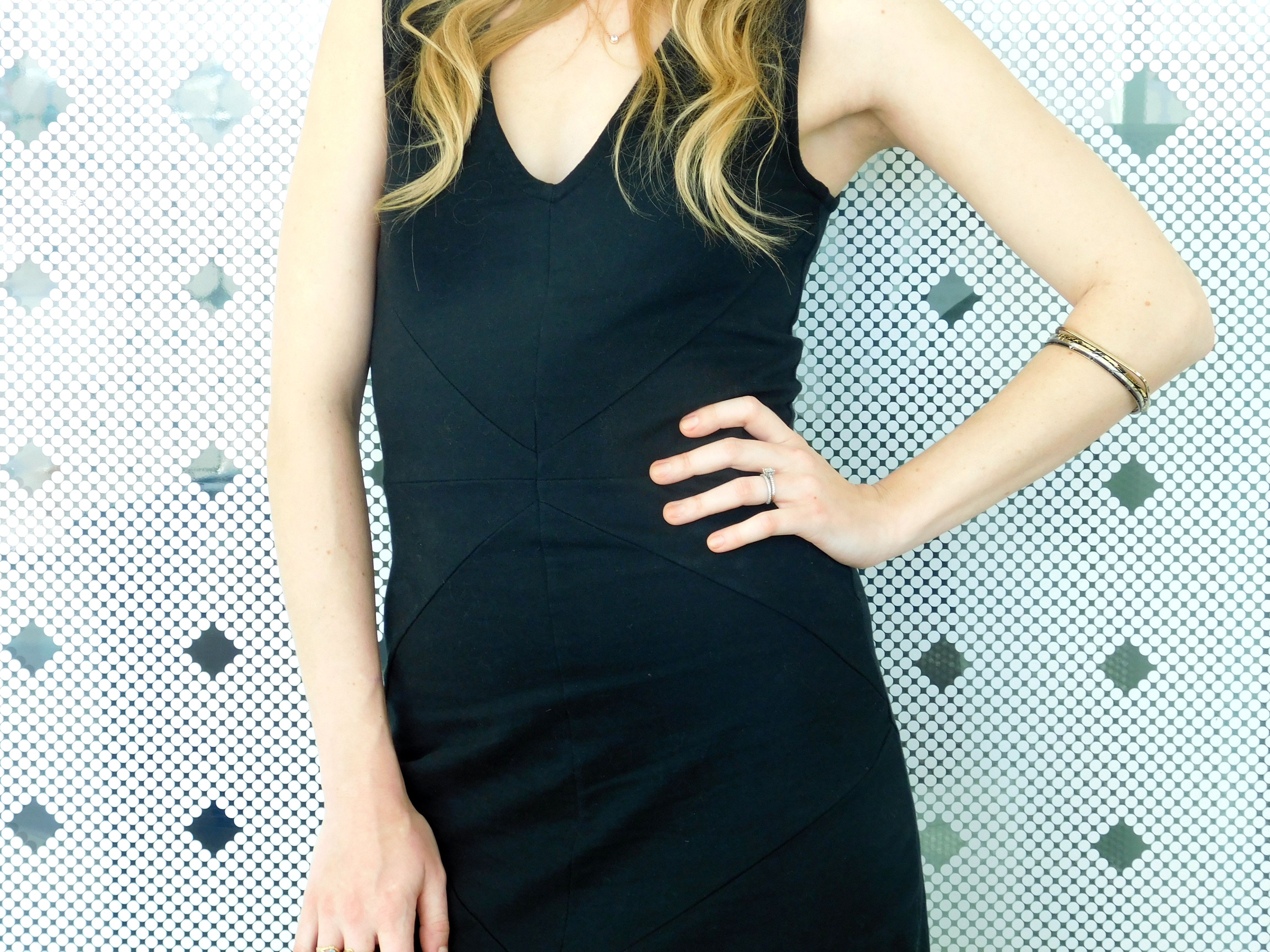 If you follow me on Instagram you may have noticed I'm a lover of these soft ensembles, I have quite a few because they really, truly are my favourite kind of work-wear. They instantly create a complete and comfortable look, when all you really have to do is slip it on. A little chilly? Add tights and a sweater. A neutral colour allows you to have fun with patterns and accessories. In warmer weather, wear the dress on its own or throw in a hat or belt for a little interest. Pieces such as this one are multi-seasonal, and therefore incredibly versatile. A staple investment in your wardrobe, and morning routine.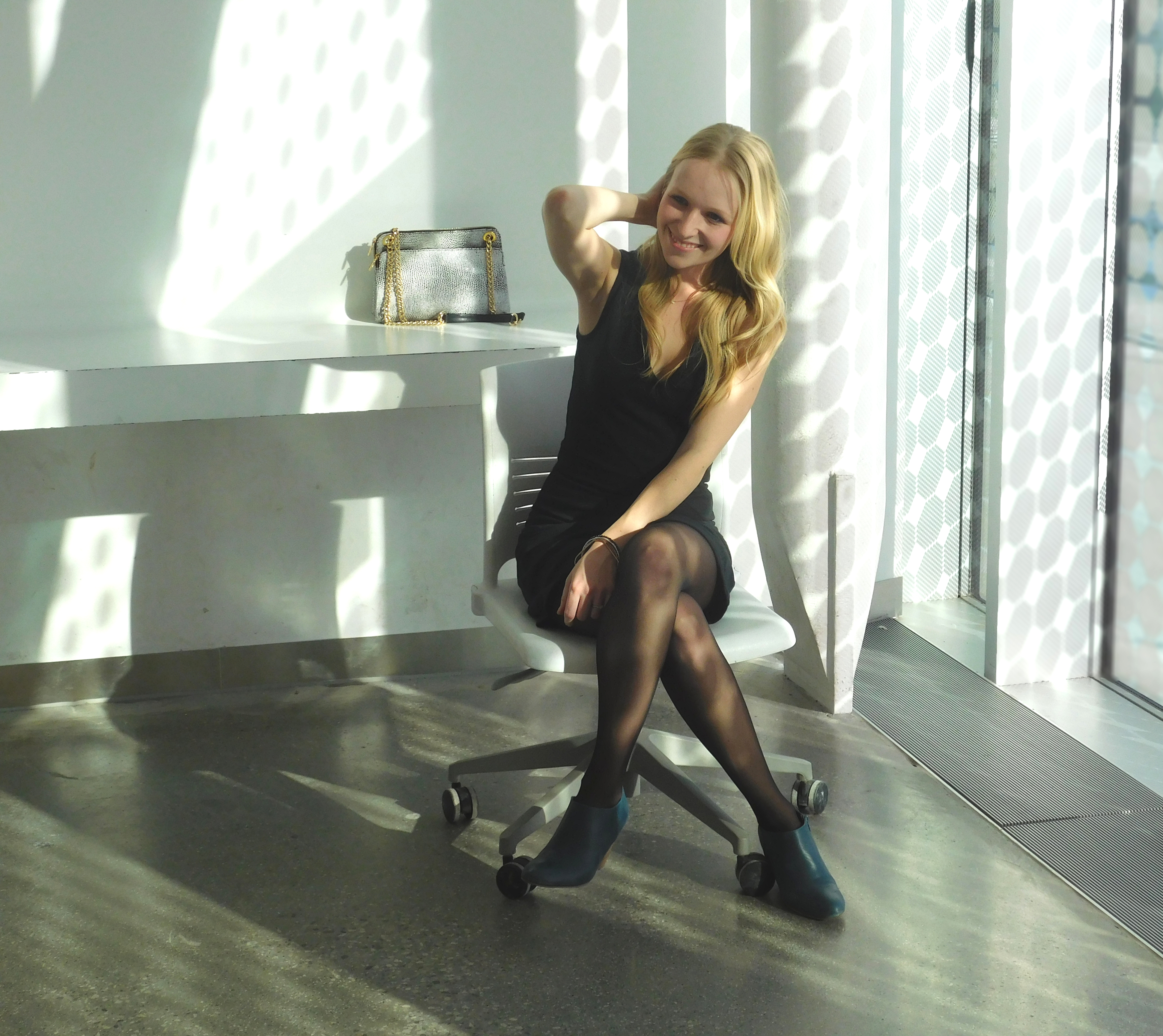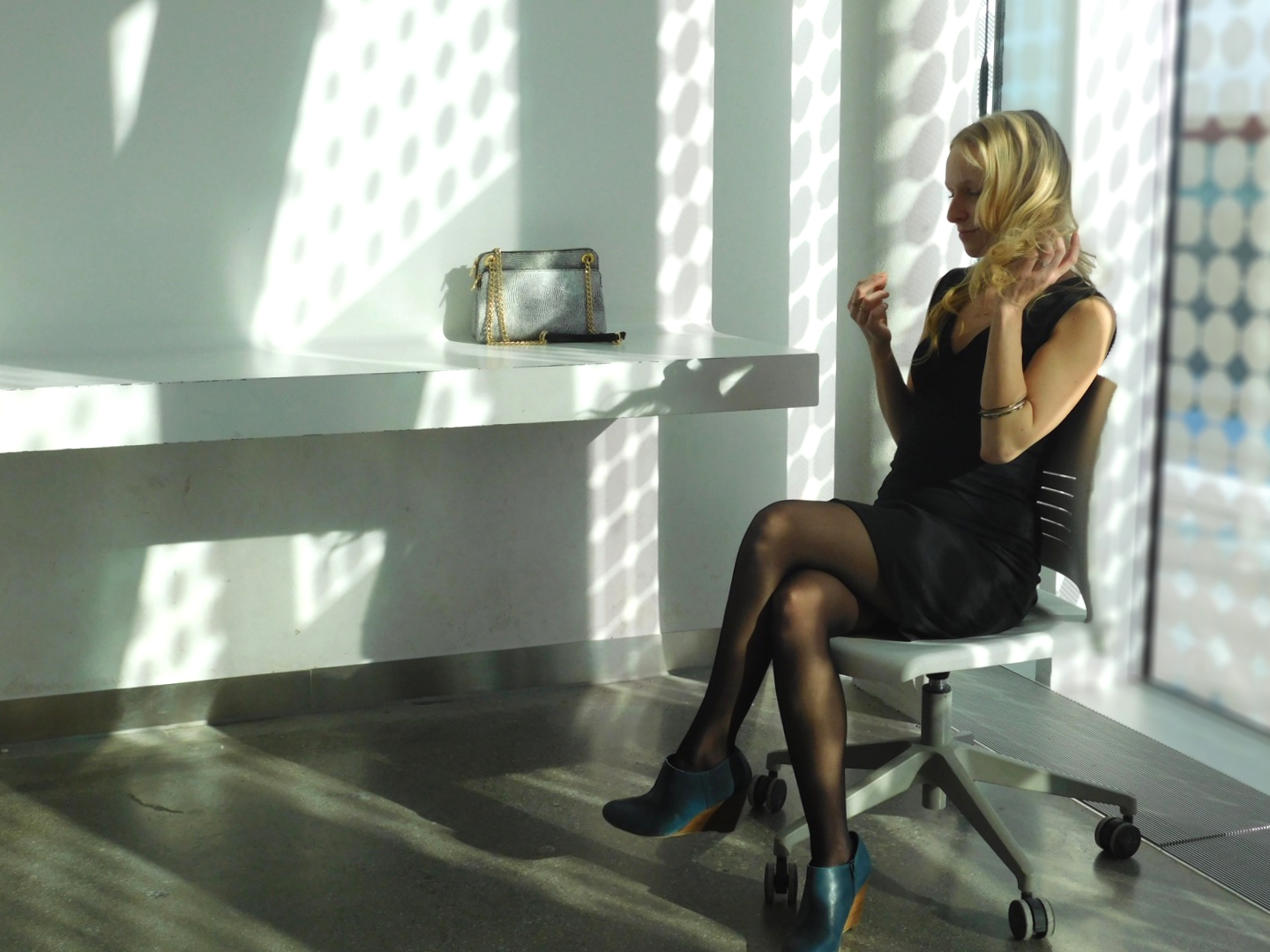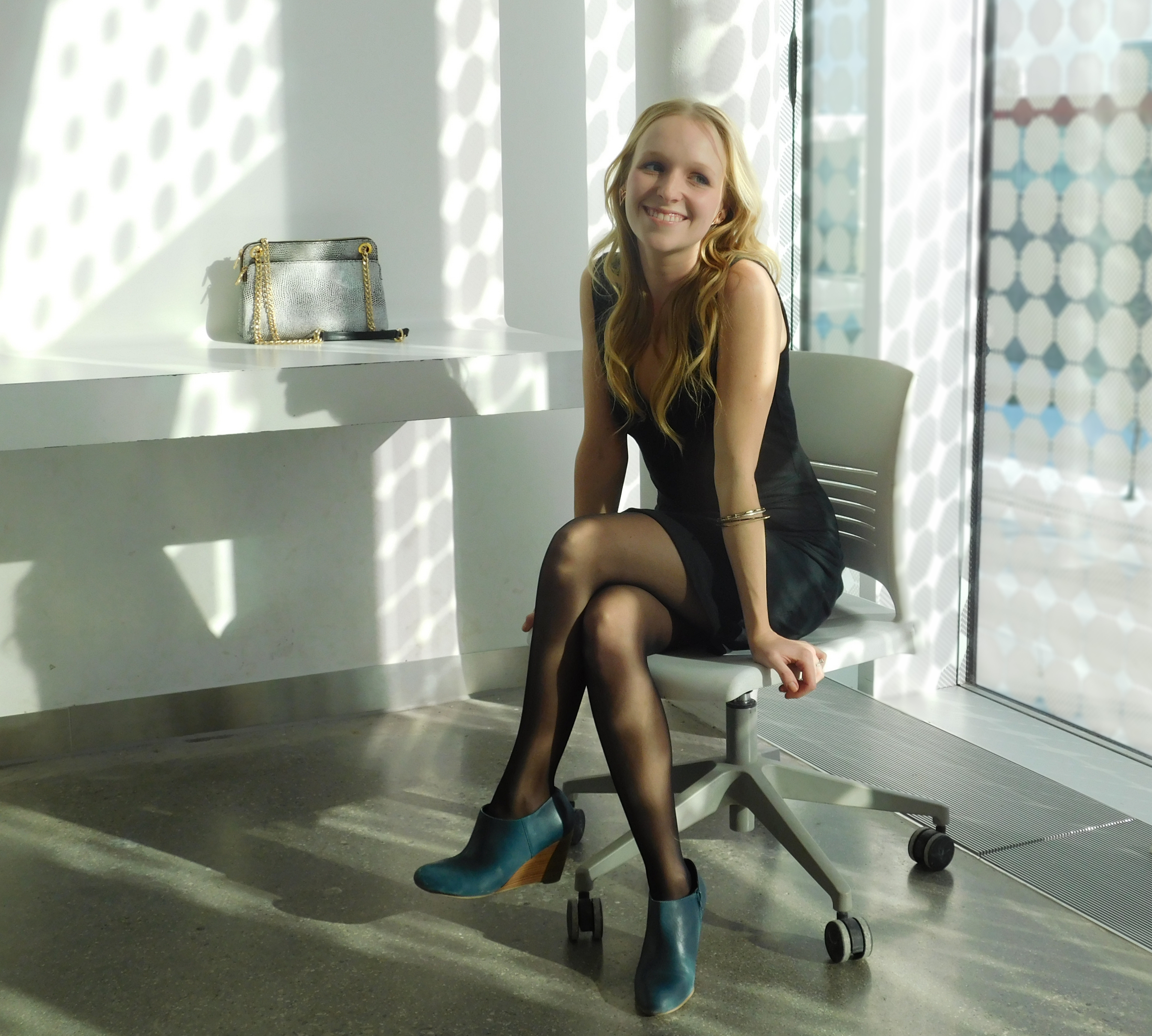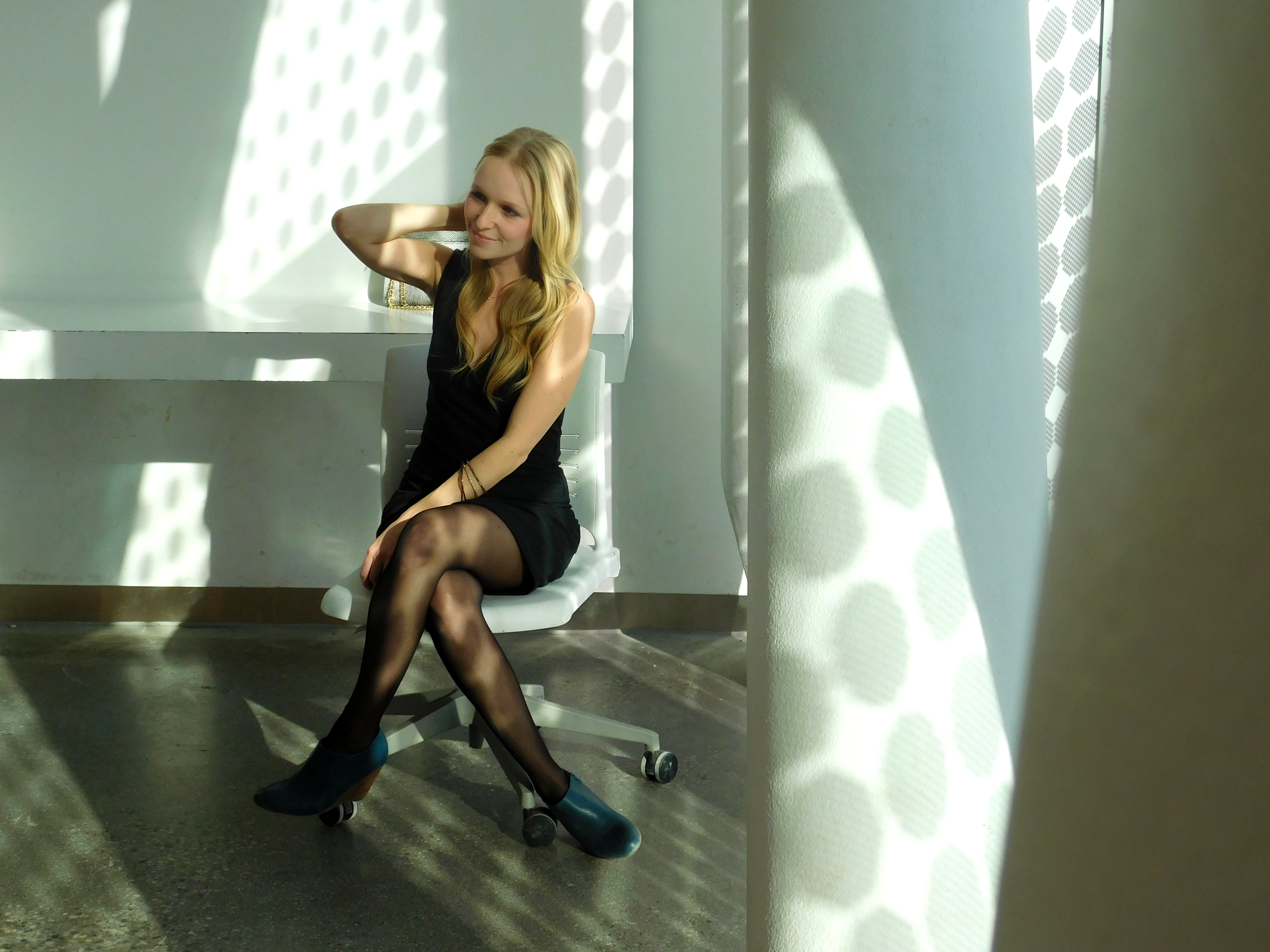 As always for me, comfort is key. I'm simply not a believer that you need to suffer for beauty or fashion. It's not necessary! That's why I'm such a stickler for cotton. It breathes and moves with you, and with the right fit and hemline, you won't spend your day readjusting or checking your reflection in your sleeping computer monitor (not that I've ever done such a thing). Work wear has to go the extra mile because you have to look good, feel good, and know that you look and feel good! It carries you out the front door and into your first "good morning" of the day with poise and pride. What you wear should make an impression: you're a force to be reckoned with, and that to-do list doesn't stand a chance. My friends and family have heard me preach this time and time again, but if you're wearing the right outfit, it will do half the leg work for you. Really!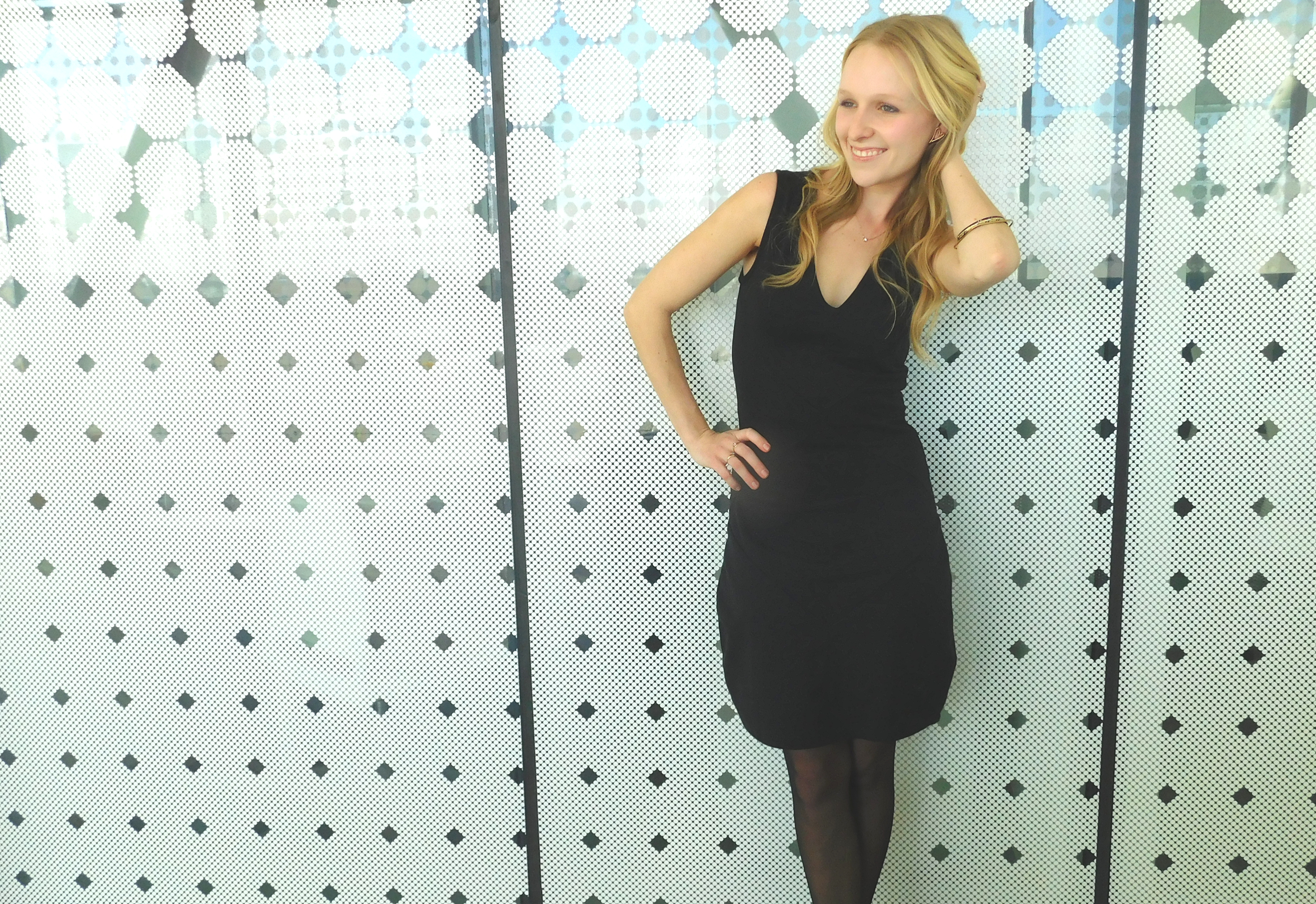 So, as the busy work week approaches I hope you're feeling inspired and ready to make a statement as you swoosh through that revolving door. Why not make an entrance every day? It doesn't need to be a chore to choose fabulous, easy and comfortable work-wear. To help you get started, I'm hosting my very first giveaway!
Subscribe to Enter!
Synergy was kind enough to send over this gorgeous paneled pencil skirt (size small) which I'm excited to gift to one of you. It's made of soft and comfy certified organic cotton and is valued at over $60! All you have to do is subscribe to be automatically entered. If you're already a subscriber who is near and dear to my heart (that's every last one of you) then consider yourself in the running! As a thank you for being so awesome, I've done the leg work for you. Thank you!
Because I know you're a busy and hard working woman, I'll make it a snap. Enter below:

Check out more of this organic cotton skirt here
Contest NOW CLOSED (April 22, 2016). Congrats to the winner, Angelica of Primetime Glam!
Her excitement upon hearing that she won was so sweet and genuine, I have to share it: "I absolutely love STRUCKBLOG and this is like being rewarded for doing something I enjoy as reading your posts and looking at your beautiful pictures!!" Check out how this fabulous lady styled her prize: "Synergy Organic Cotton Paneled Pencil Skirt".
Wearing:
Isis dress by Synergy Organic Clothing find it here
Blue shoes/booties, more about them here: "A Bootie-ful Fall"
Purse by Valentina
Anna
Disclosure: I received these pieces from Synergy Organic Clothing in exchange for inclusion in this post, all of the photos, opinions and silly comments are my own of course. Contest organized and promoted by solely by STRUCKBLOG.