First of all, happy holidays!
I hope you're getting into the festive spirit! The decorations are up and the shopping is complete, so now it's time to start drinking the wine, am I right? I still have to wrap some presents, but in my opinion a glass of wine can only make me more creative. Ya, let's go with that.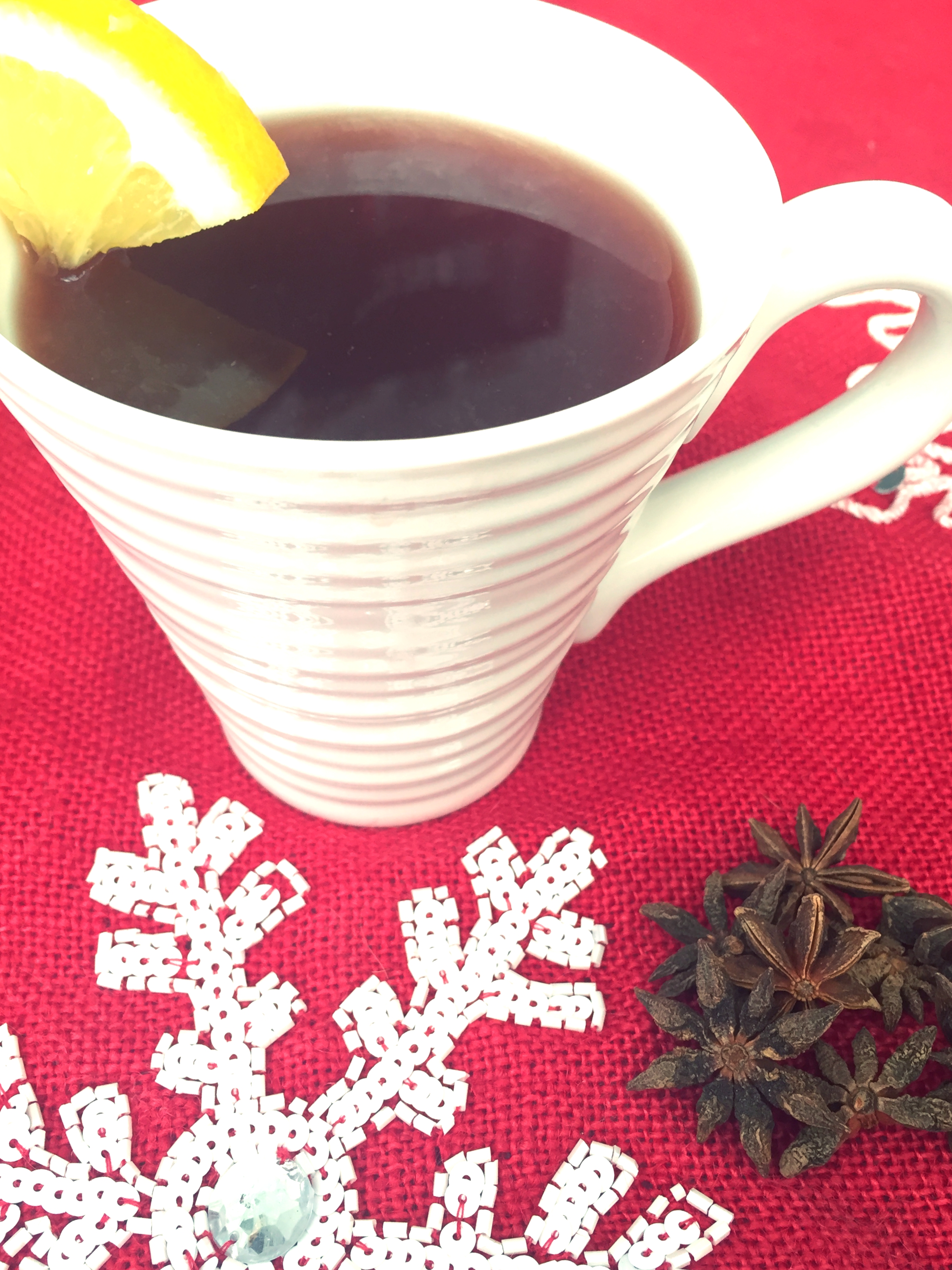 Well how about a warm mug of wine? Even better. We've indulged in this amazing holiday drink a few times over the Christmas season at our house (those of you who follow me on Twitter already knew that). When I learned you could drink warm spiced wine, I couldn't find the cinnamon sticks fast enough. Hubby and I drank this cozy beverage as we put up our tree, and the entire house smelled like Christmas. Here's our recipe for mulled wine, in case you're looking for a little holiday spirit in a mug.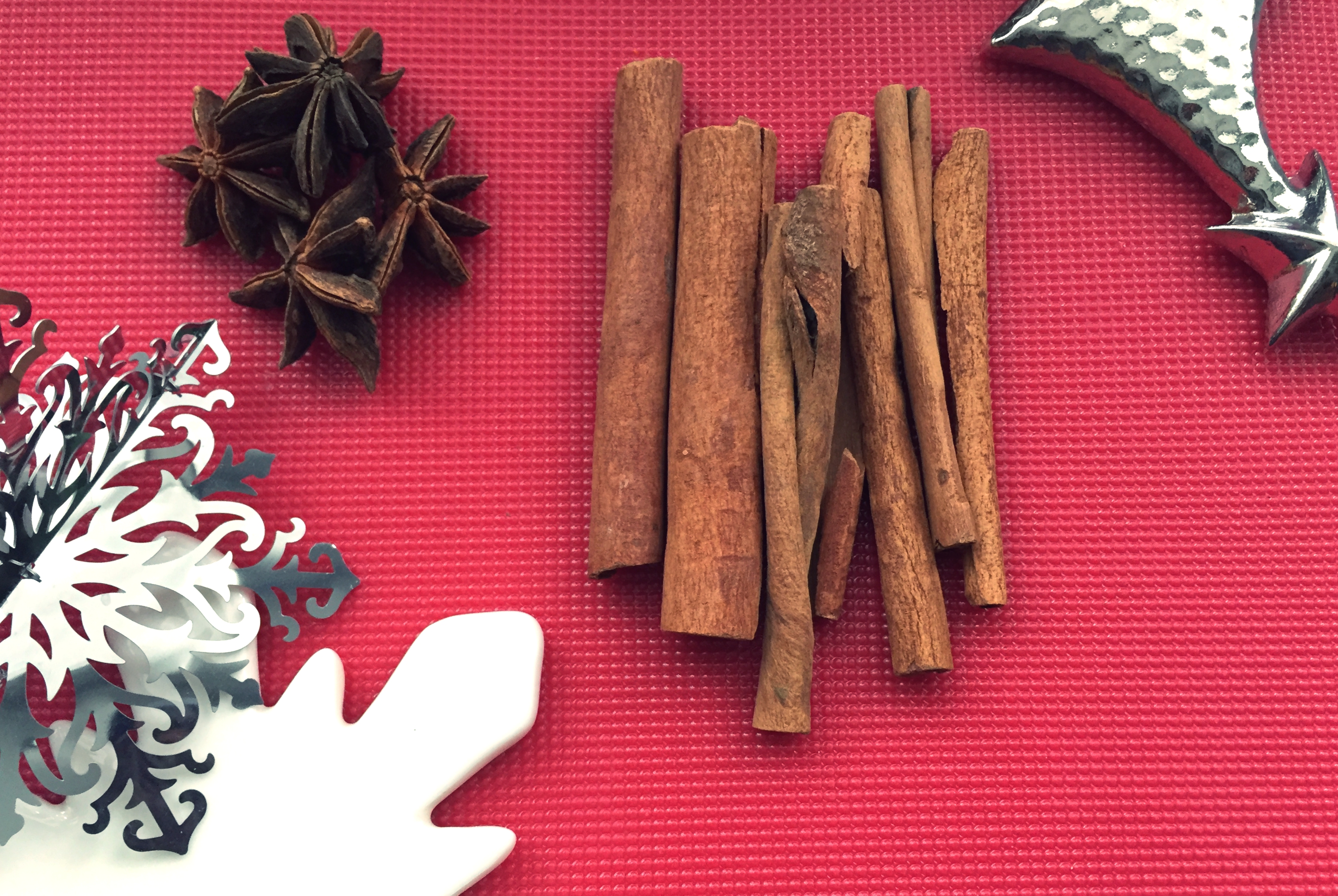 Here's What:
– 4 cups of apple cider (can also be mulled apple cider of course)
– 1/4 cup of honey
– 2 cinnamon sticks (a few extra for garnish if you like)
– 4 whole cloves (not ground)
– 3 star anise (they look like stars)
– 2 oranges: one for juice and zest, the other peeled as garnish
– 1 bottle (750ml) of red wine, like an inexpensive Cabernet Sauvignon or fruity wine
OPTIONAL: 1-3 shots of spiced rum, brandy, liquor, bourbon, or apple jack – time to experiment!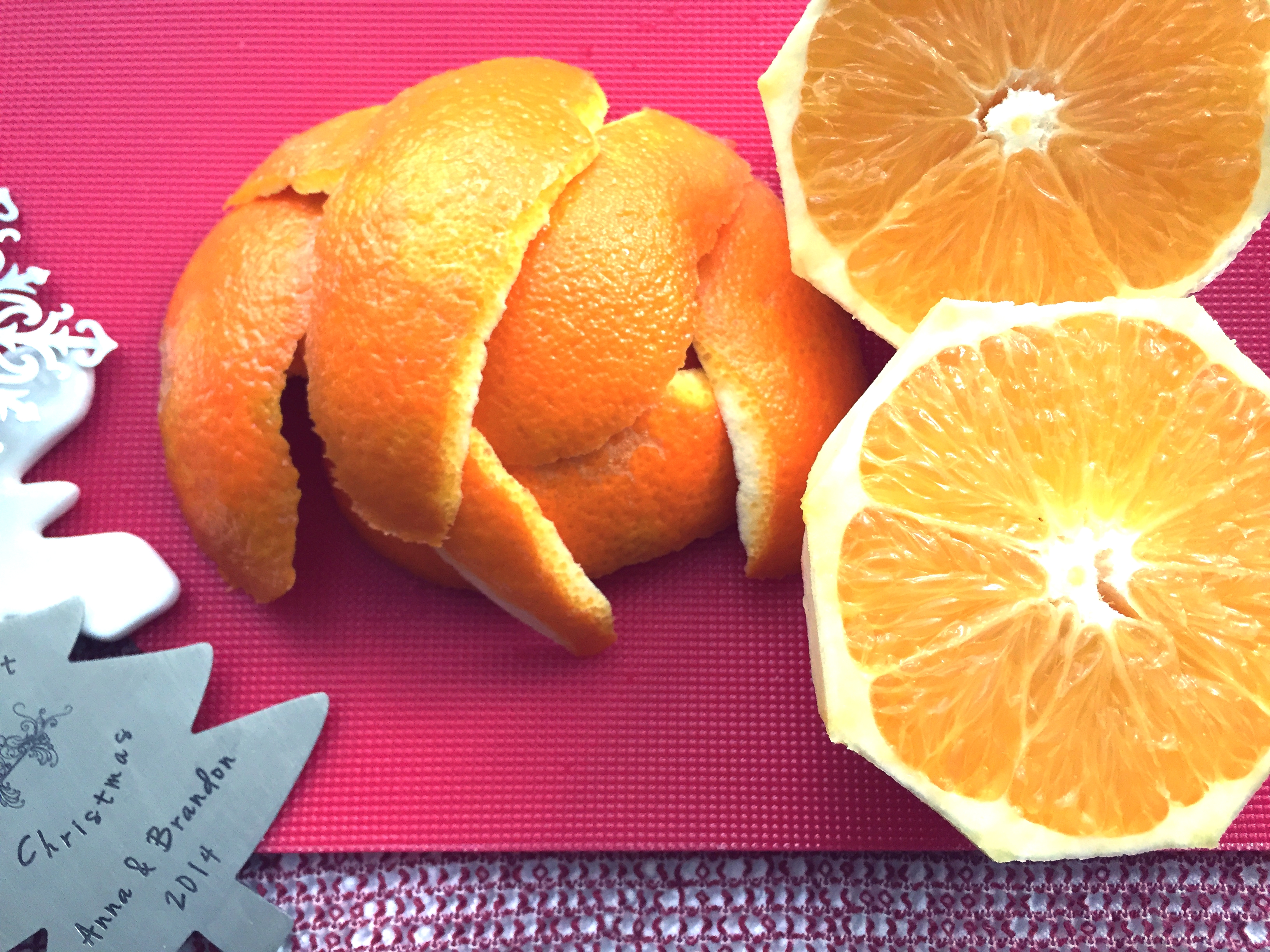 Here's How:
1. In a large saucepan or pot combine 4 cups apple cider, 1/4 cup of honey, 2 cinnamon sticks, 4 whole cloves, 3 star anise, orange zest and juice. Do not use ground spices (doesn't taste very good) and don't add the alcohol yet.
2. Bring everything to a boil on the stove, once it's boiling reduce the heat to low and simmer for 10 minutes.
3. When your holiday concoction is hot and your house smells amazing, you're there. Add in your bottle of wine and any additional alcohol you like. Warm it for only a minute or two, boiling your booze will rid it of its alcoholic content. We wouldn't want that now would we…
4. Pour into mugs and garnish with orange, orange peel, or additional cinnamon sticks. Your choice!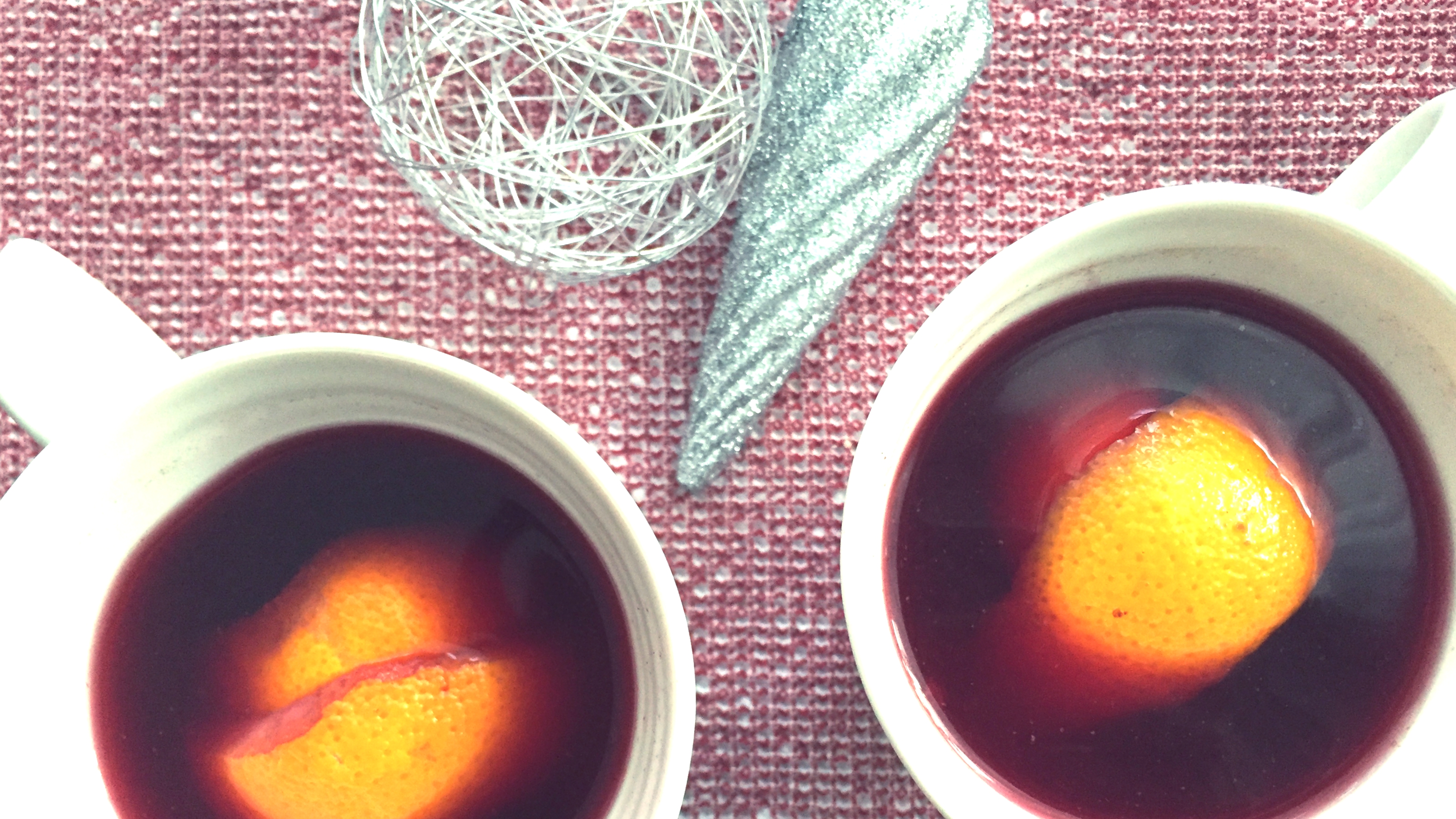 No matter what you celebrate, have a safe, cozy, and happy holiday season. Lots of love to you and yours.
Anna
Note: This post was originally published in December 2015 and has been updated for freshness and accuracy.