I don't know anyone who doesn't love to travel, and I find that somewhat interesting. I mean, waking up in the middle of the night to go to a busy airport hours before your flight, just to get on a crowded plane with a crying baby. Doesn't sound all that appealing, yet we do it, over and over again.
Why is that? I guess exploration and adventure is just part of human nature. Travel allows us to discover ourselves, learn new things, relax, daydream and feel alive. Exploring a new place and getting out of your comfort zone is so rewarding. So as a collective, somewhere along the way we've all decided travel is worth the airport line ups and flight delays. Somewhere deep in our common human code is the irresistible need to broaden our minds and feed our souls with an expedition to somewhere new.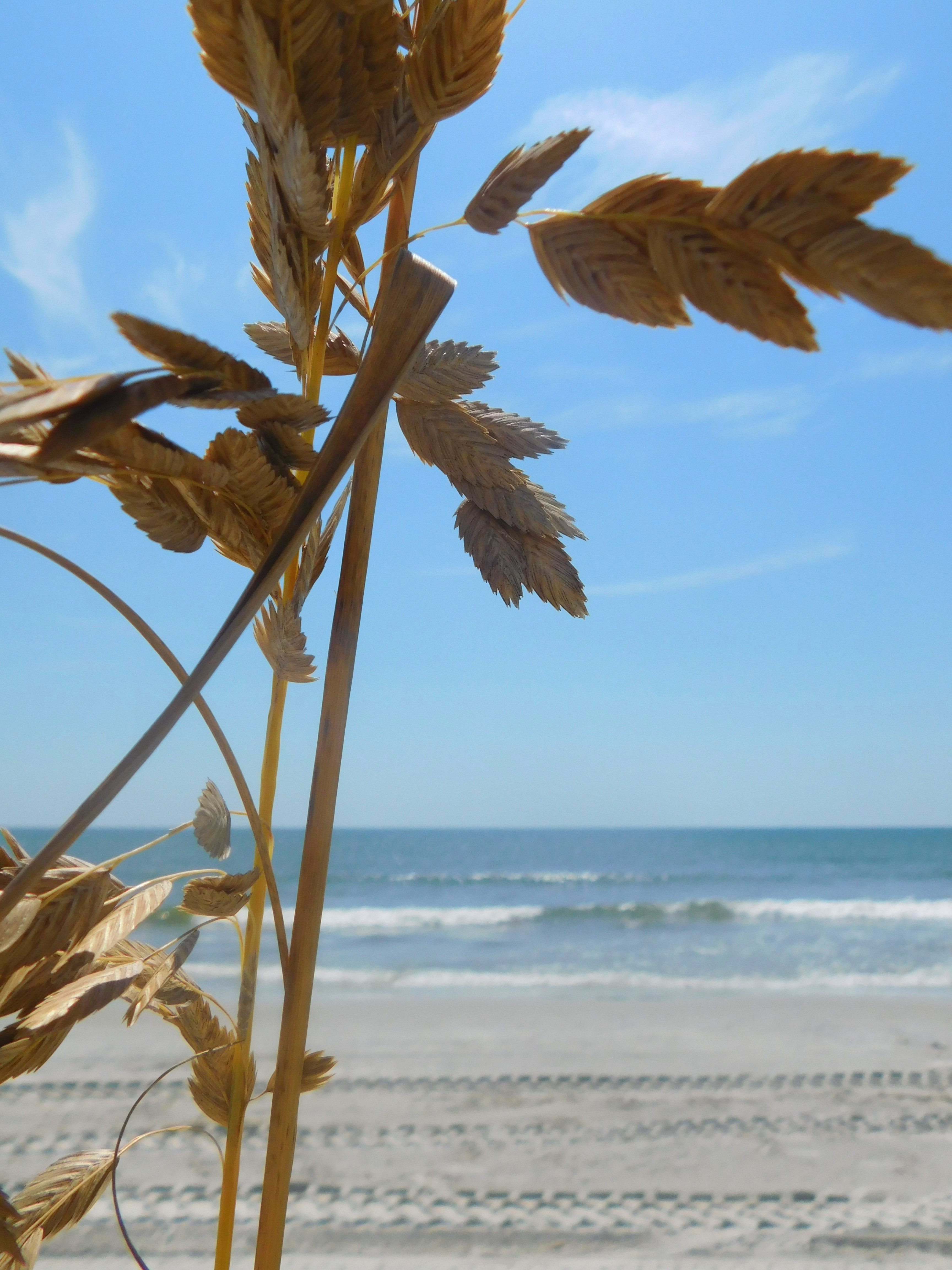 So yes, the pros definitely outweigh the cons when it comes to travelling. But, my least favourite part of the trek is undeniably the packing process. I've managed to develop some tips and tricks for traveling with your beauty routine in tow (head to "Next Stop: Travel Beauty" for more). But somehow, every single time I find myself wishing my entire closet and toiletry collection would magically follow me wherever I'm going. Unfortunately, I can't use my bewitching wizard powers to make this happen, so I often end up over-packing. Inevitably I find myself with far too many clothes and products while on vacation, some of them full size as I couldn't find the travel friendly version anywhere.
As I clearly need major assistance when it comes to packing for a trip, I was thrilled to receive these two innovative travel items, both of which are Canadian made! Recently I went to Hilton Head Island on our annual family vacation thanks to my wonderful parents-in-law (check out last year's trip: "Secret Seashore: Hilton Head Island") and brought along these travel size toiletry items. At last, some airport security friendly products that also save space in my luggage. There is hope for my packing skills after all!
Below, I've reviewed two fantastic travel beauty products that are tried and tested (I don't mess around, I've been using them for a few months now). Whether you're male or female, a seasoned explorer or a packing prentice like myself, these are some of the best travel items I've ever had the pleasure of personally using and reviewing. Here's why!
Remay Shave Gel
These may look like cute little purple soaps, but they're a lot cooler than that and are actually for hair removal. I'm a pretty low maintenance shaver, I can get away with using cheap blades and don't spend much on shaving products. So for me, trying out these Remay Shave Gel Bars was really eye-opening. It completely changed my shaving experience.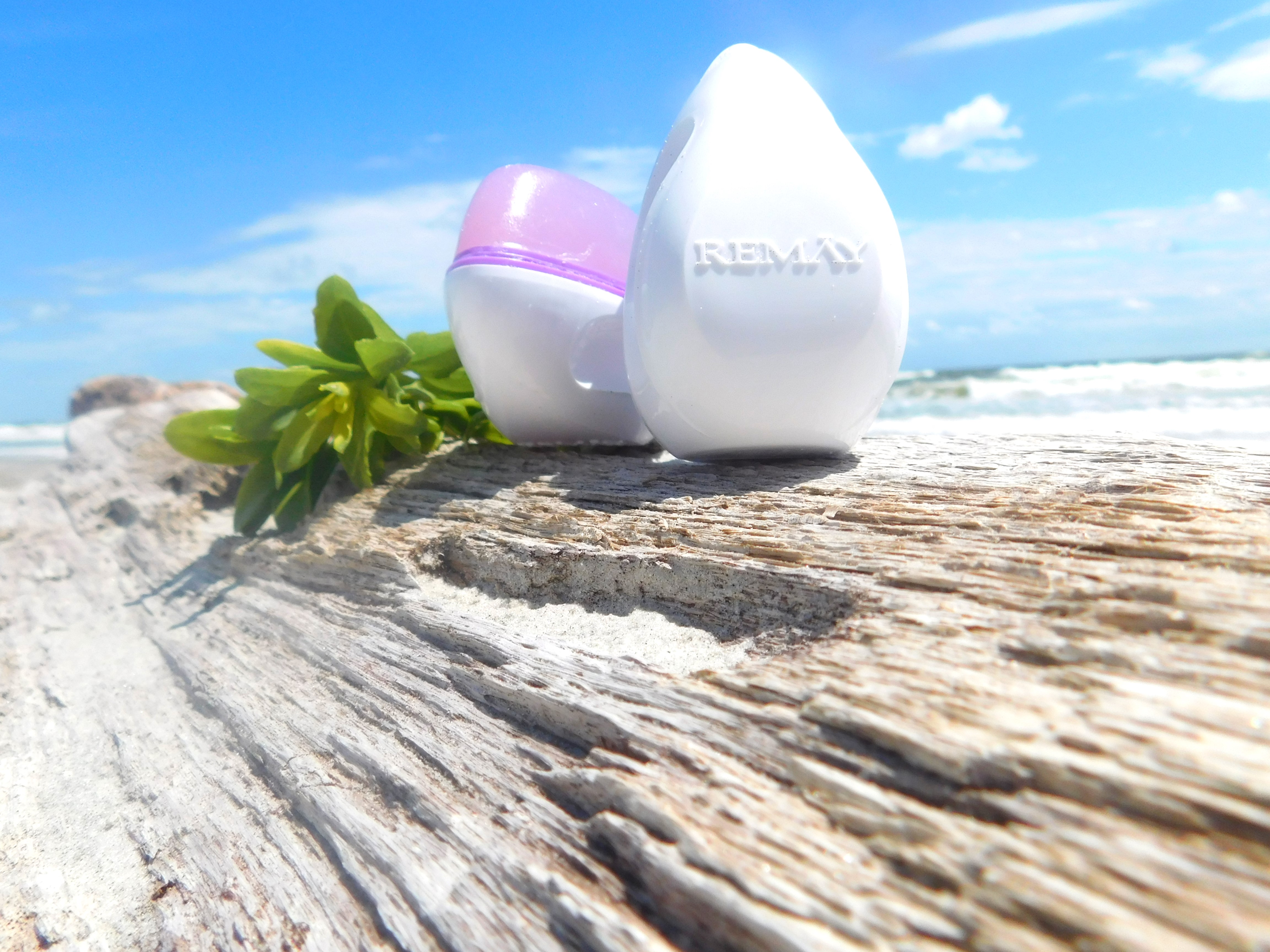 Our family was sharing a small bathroom this year while we were away (we're there for the beach, we don't care about the bathrooms) so taking a shower was like getting fast food. In and out, done and done, next in line! As we were in beautiful South Carolina where it was crazy hot, the legs were exposed in shorts, skirts and dresses. So a girl has gotta shave, no way around it. I was really happy I brought along these little bars as it made maintaining my hair in our quick-service shower a snap.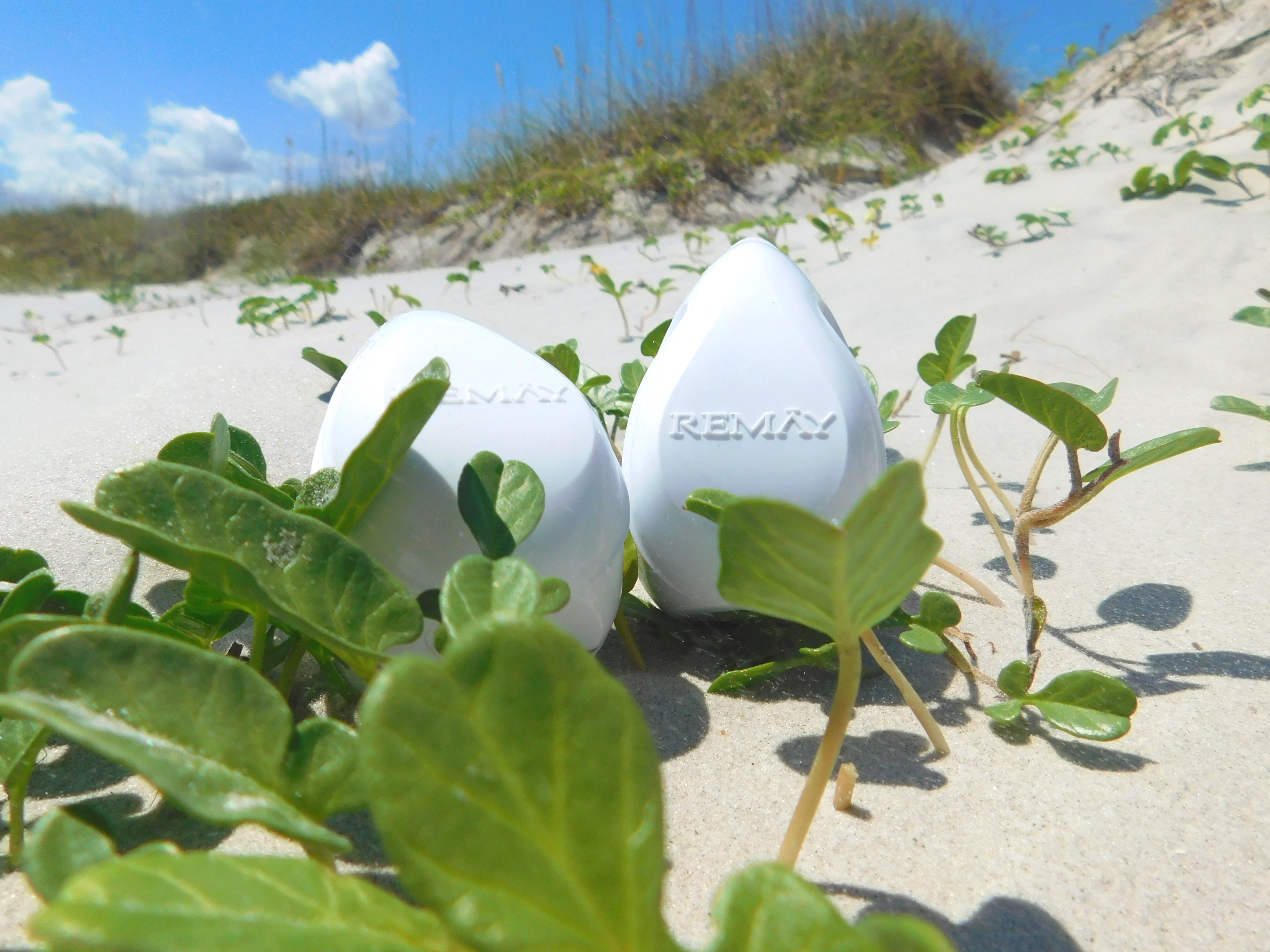 At first it was kind of odd, especially if you're used to using shaving cream that foams up. I briefly worried that I was going to get major cuts, bumps and scrapes as I'm used to seeing mounds of bubbles on my legs before I get at them with the blade. But, I held the bar in one hand, the razor in the other and off I went. I was pleasantly surprised to find the Remay bar gliding effortlessly across my skin, and I think it gave me the quickest shave of my life, without razor burn. Thank goodness, since my brothers-in-law were eagerly waiting to get the sand washed away and in the bathroom themselves (they're gentlemen, they let me go first of course).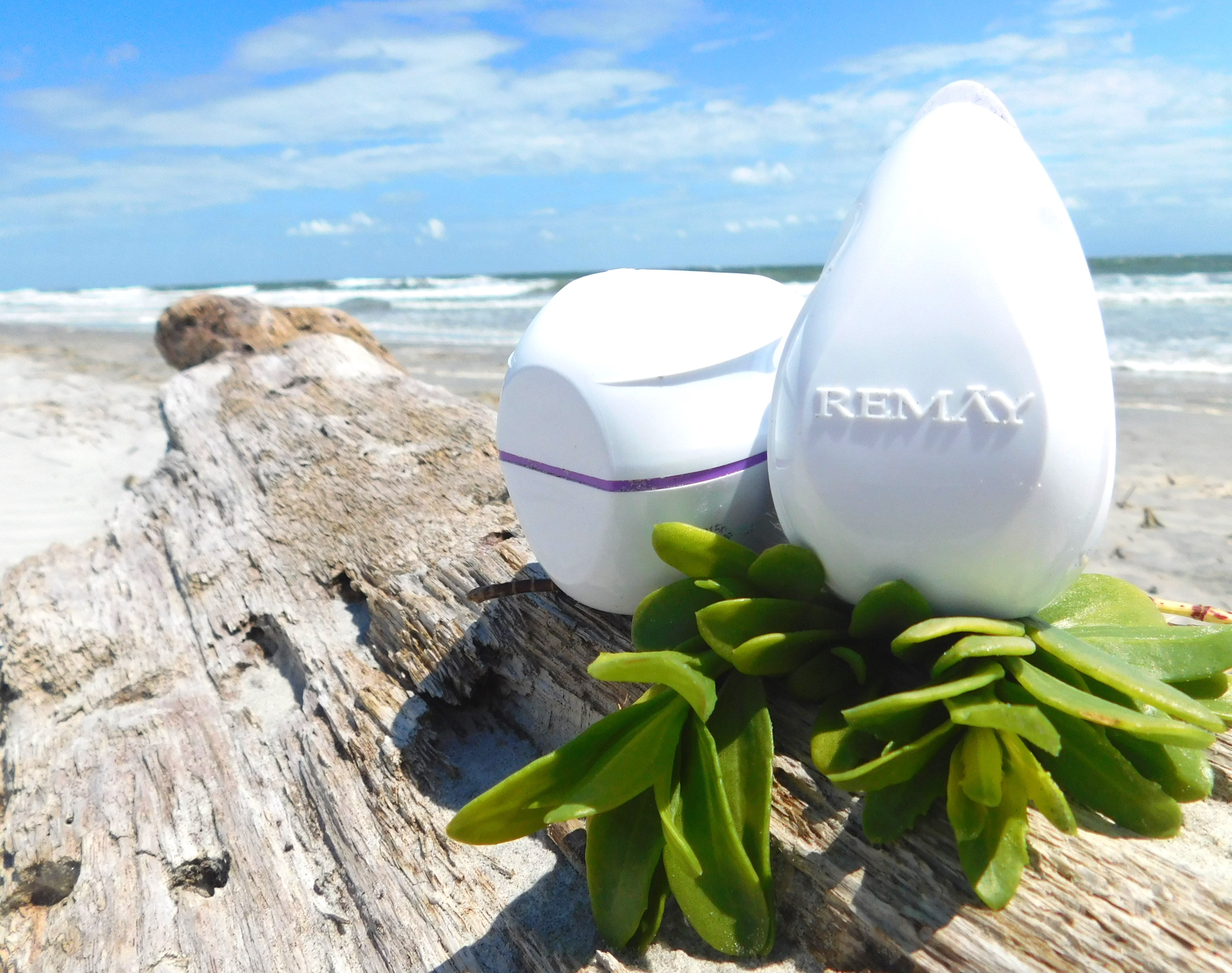 As we continued to enjoy our week at the beach, I was shocked to find that I didn't need to shave again a few days later. I didn't change my razor, I was using the same bargain variety that I always do, so I can only attribute this to the Remay bar and its moisturizing coconut & tea tree oil. Fast, smooth and a closer shave, it's a total win-win and I genuinely love them. I've been home from vacation a few weeks now (unfortunately), but my Remay bar has escaped my travel toiletry bag and I've been using it at home in my shower. Yes, I'm officially addicted.
Stix Brands
These three little "stix" by Stix Brands are a lifesaver. All natural hand wash, lotion and sunscreen in spray form, neatly packaged into stick format. Pretty cool! They were originally created in the wake of the SARS epidemic when we were all running around washing our hands like crazy and avoiding germs like the plague. One could argue that in that respect, these little sticks could literally save your life.
I'm a bit of an all-natural hippie. I've been that way for a while now when it comes to the foods I eat (I've come up with "Five Easy & Enjoyable Healthy Habits" to keep it simple), but lately I've started evaluating my soaps and beauty products as well. Well these Stix are made of natural ingredients and are extremely portable, so I was eager to toss them in my bag and see if I would use them while away on vacation.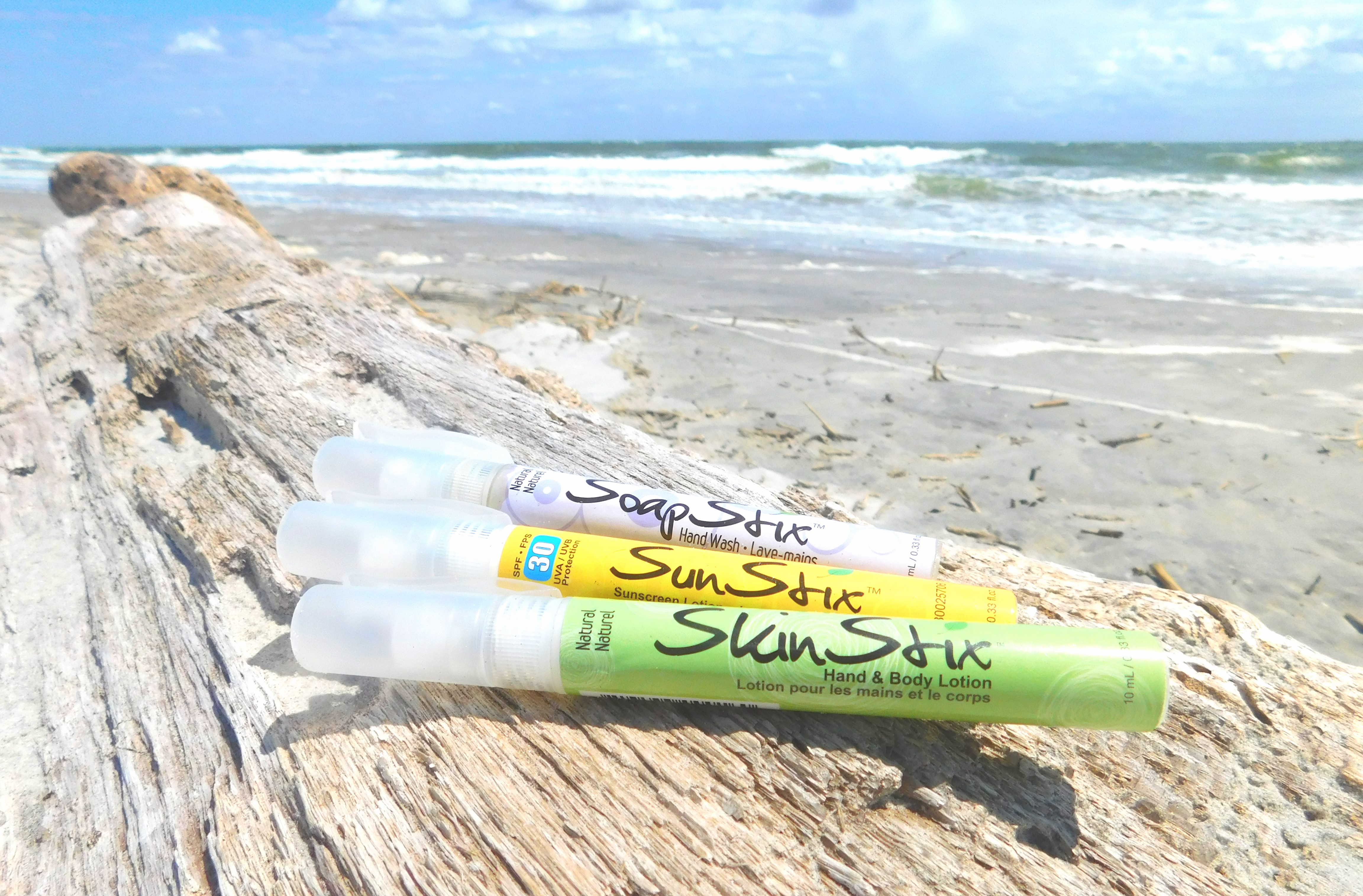 I tried SoapStix, SkinStix and SunStix, portable versions of the lavender hand wash, hand and body lotion as well as SPF 30 sunscreen (there are larger sizes available as well). Not only did they easily fit in my travel toiletry bag, I ended up moving them into my purse during the week so I could use them at restaurants, while shopping or bike riding. As you can imagine, the sunscreen definitely came in handy under the blazing Carolina sun. I am a big believer in SPF protection and won't step outside without sunscreen on at least my face (I'm thinking about wrinkles here people, and the negative effects of sun exposure). After being out and about for a few hours I'd become concerned that my carefully applied sun-shield had worn away. The SPF 30 sunscreen was hands-down my favourite of the three for this reason.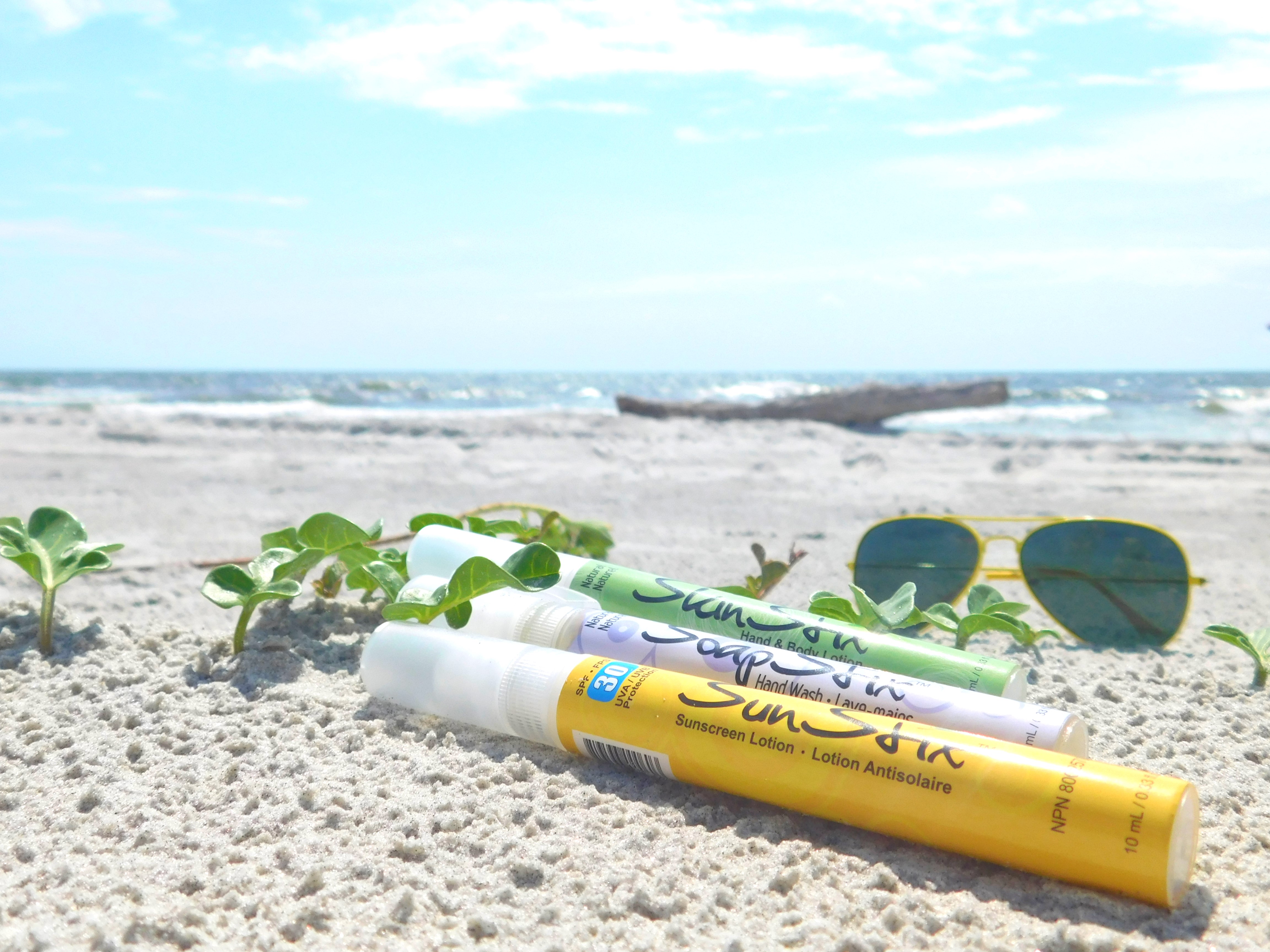 I used the hand wash and lotion in tandem, usually one after another, and I really liked the smell, feel and texture of both. I've recently learned about the awful ingredients that live in commercial soap, the kind you find in the big public restroom pump. Since I had these Stix tucked away, I opted to use them instead. Initially I thought the hand soap was like hand sanitizer, but you do actually need water in order for it to work effectively. That's ok by me, since it's been said that washing your hands is superior to sanitizing anyway. It was interesting to see soap spray out of the tube, I'm not used to spraying soap on to my hands, but I appreciated that the contents never exploded or leaked into my purse. Spray all the way!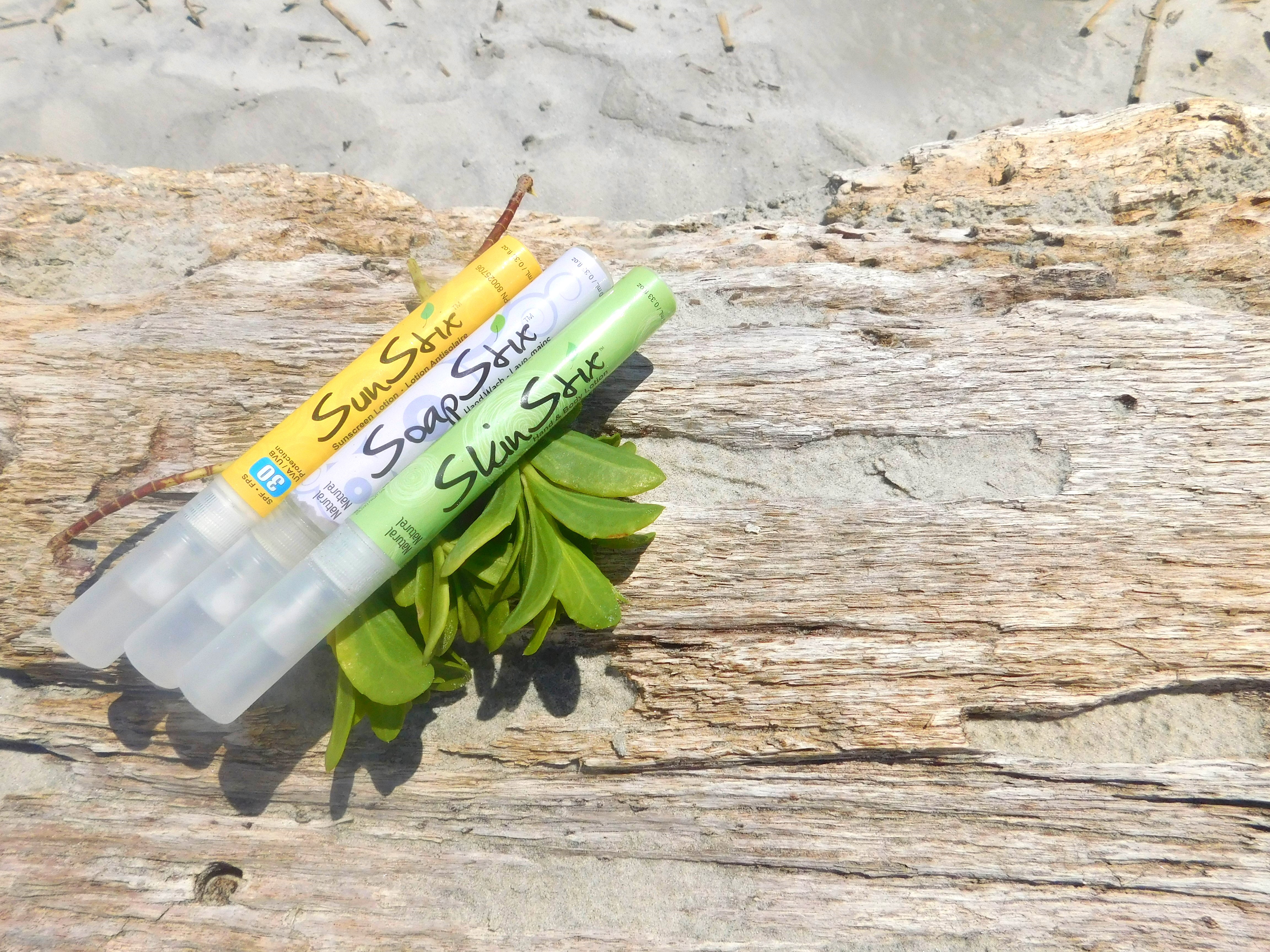 It was also convenient to have these Stix for those moments when to your absolutely horror, you find the soap dispenser in the restroom empty. I just reached into my purse and felt like a champ, I even shared with the other ladies who were desperately pushing on the pump to deliver a single drop. We all left the restroom thankful for my Stix and squeaky clean!
I've been carrying these Stix in my bag ever since, they've officially joined the purse party. If you'd like to give these handy little Stix a try for yourself, I've kindly been given a discount code to share. Use BeautyStruck to receive 15% OFF Stix products with this promo. Happy spraying!
I genuinely loved using these products, while away and now that I'm at home. They're convenient, effective and some of the best products for travel that I've ever tried, truly! Maybe you're a pro-star packer (unlike myself), but even the savviest of world-adventurers can benefit from these ingenious travel items. Save the space in your luggage and leave more room for shoes! Perfect. Both are available to order online and in some stores, so be sure to click the links below (or throughout this post) to learn more about how to get your hands on them.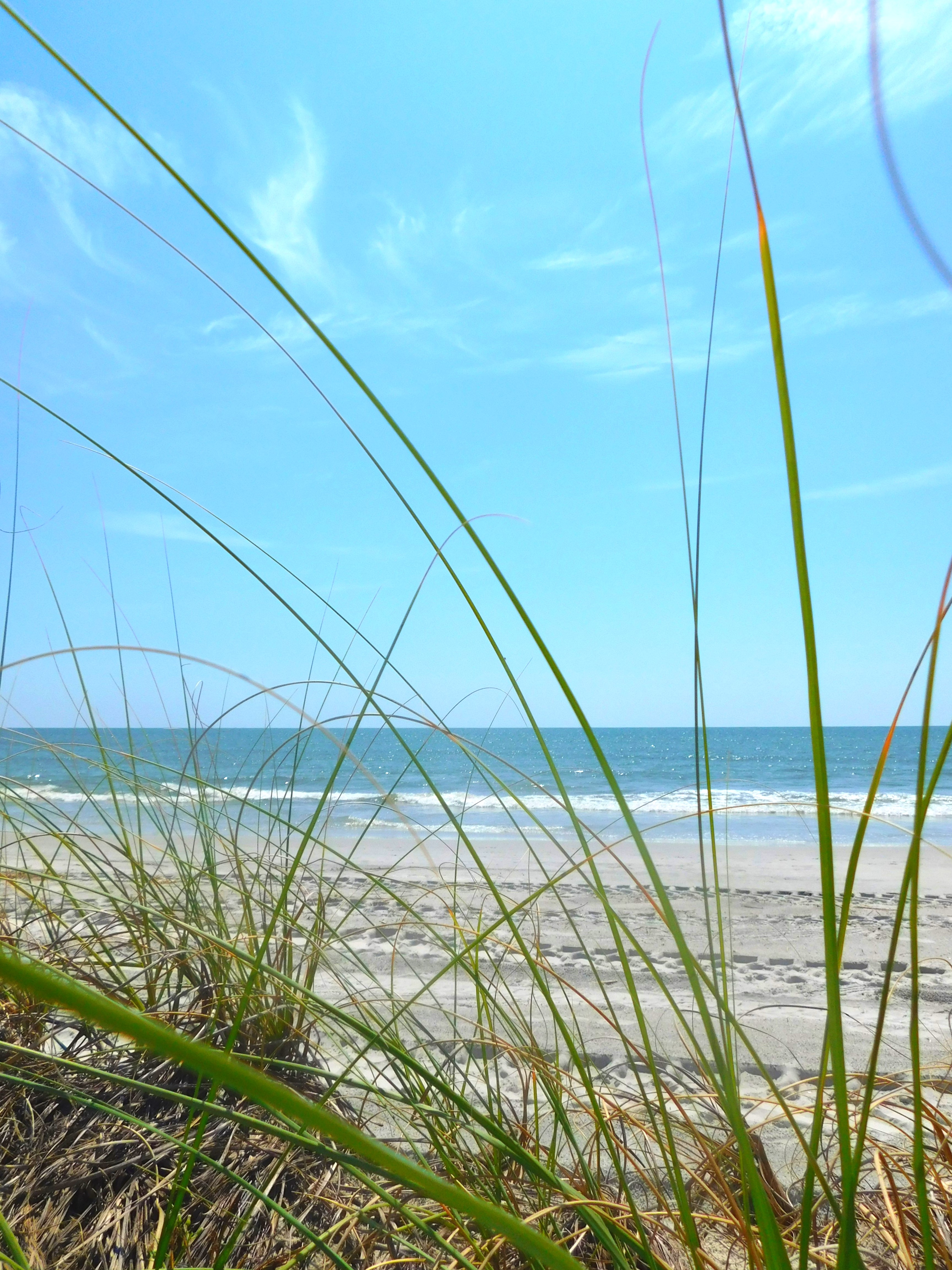 Travel is about exploration, experiencing life and breaking away from our daily routine. I think that's why so many of us put up with airport customs and living out of a suitcase. But it's not all bad, and that's why we do it. Travel is good for your mind, body and spirit, and it doesn't have to interrupt your beauty routine. You return home from a vacation and home is still the same, it hasn't changed. But maybe, deep down inside, you have.
Remember, travel is the only thing you buy that makes you richer…
Seen in this post:
Remay Shave Gel Bar. Get the same package of two here.
Stix Brands. The same three pack which includes SoapStix, SkinStix and SunStix that I received is available here. Don't forget to use promo code "BeautyStruck" for 15% off!
Anna
Disclosure: I received these products from Remay & Stix Brands for review in this post. All of the photos, opinions and silly comments are my own of course.