Do you believe in magic?
Lumina Borealis will make you a believer. Housed within the walls of the historic Fort Henry lies a mysterious place, filled with whispers and wonder. Open your eyes wide, channel your inner child and prepare to gasp repeatedly in shear awe. Warning, the photos below really don't do it justice.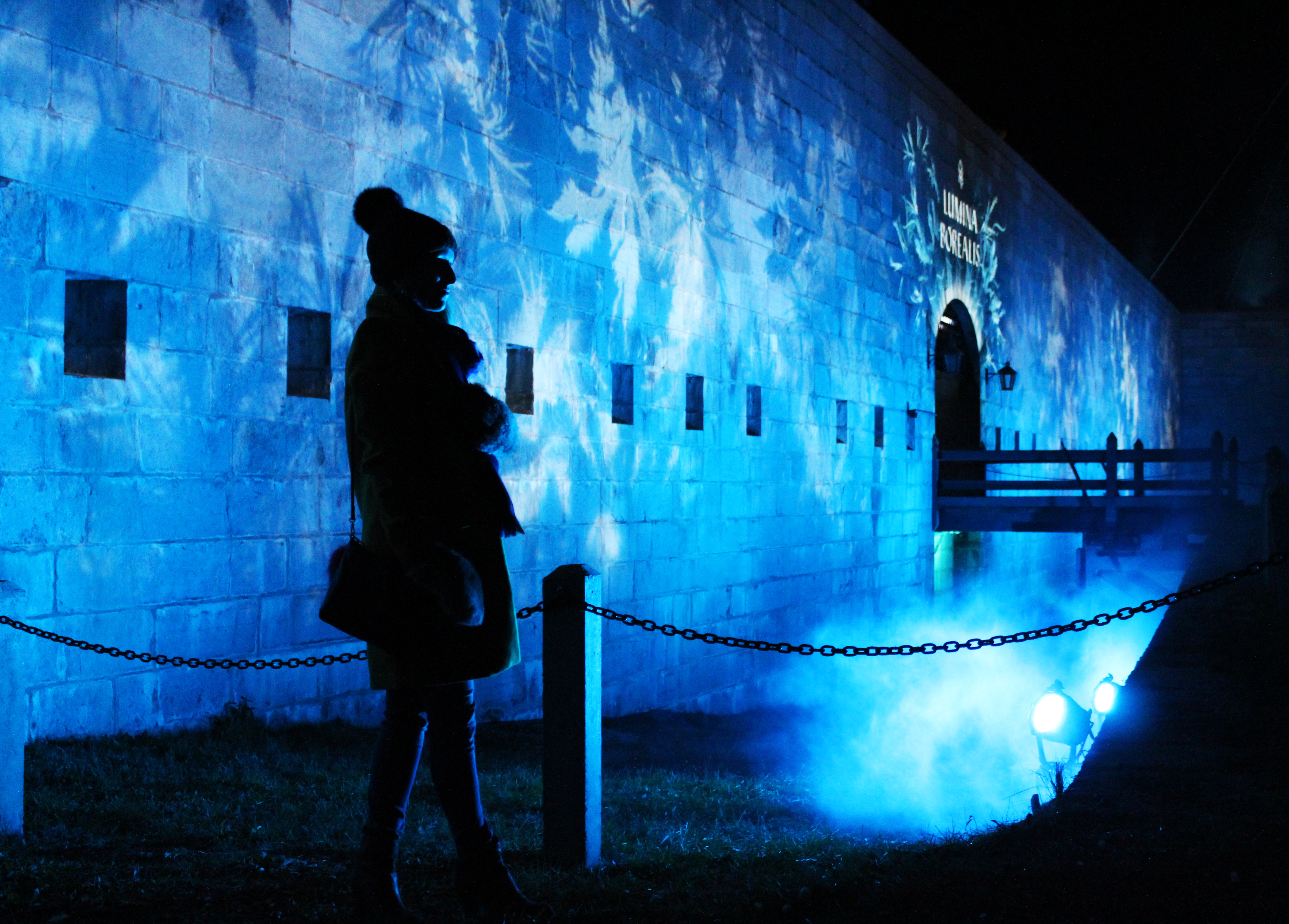 Welcoming Winter
Now I should preface this by telling you that I'm not a lover of winter, I'm a summer girl at heart. But like any good Canadian, I try, I try real hard to embrace this time of year. Being relatively new to town I haven't yet experienced a winter here in Kingston, Ontario, but I'm beginning to realize it just might be the perfect place to foster my love of the season. The historical buildings actually look even more beautiful in a light dusting of snow, and I can't wait to strap on my skates and hit the ice rink just outside of City Hall. Experiencing Lumina Borealis has definitely triggered an urge within me to get outside and enjoy the snow, in proper attire of course.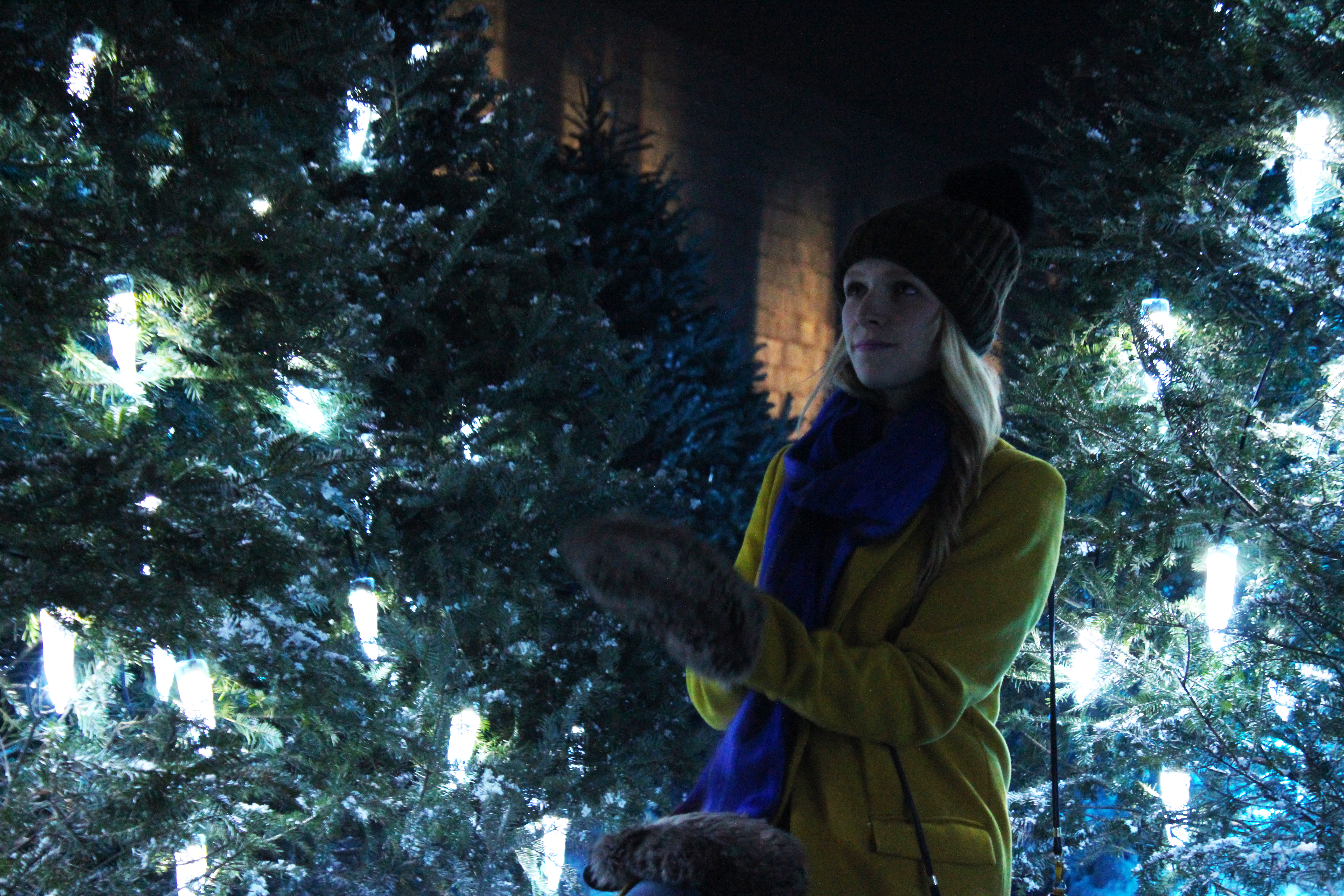 Hubby and I ventured up the hill that night to a beautiful view and a brisk wind. We were thrilled to see numerous heaters set up along with snacks and hot cocoa. Before long though, we were welcomed inside the soaring walls, and suddenly I forgot all about the temperature. All my other senses gave way to what my eyes were seeing, and what my ears were hearing.
This spectacle is like nothing I have ever experienced. The strong and enduring fort has been transformed with a touch of winter whimsy. It's been brought back to life. As you wind through the looming stone walls, you're greeted with something out of a fairy tale. It's like walking through a life-size animated movie, vibrant, over-the-top and with no shortage of breath-taking ambiance.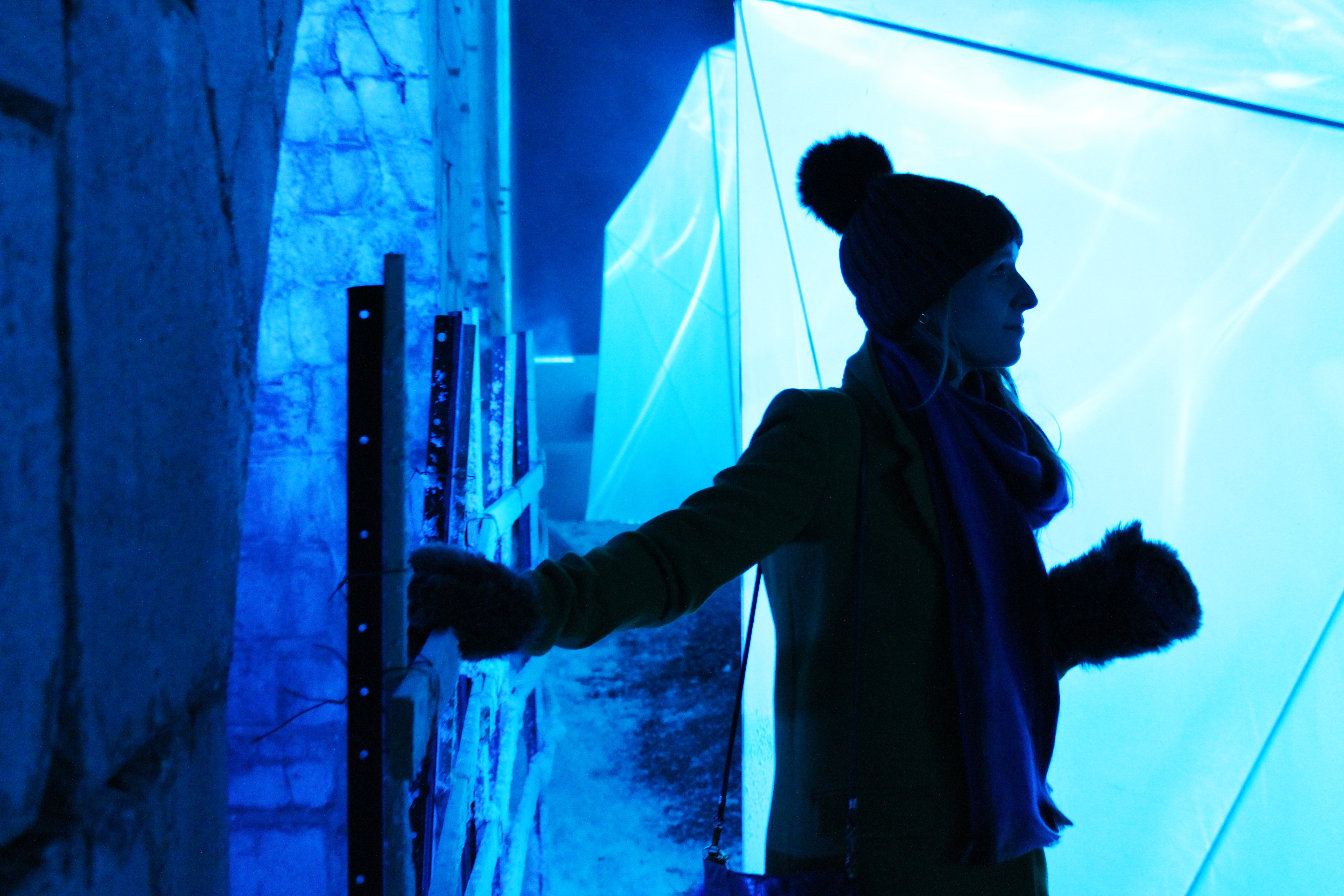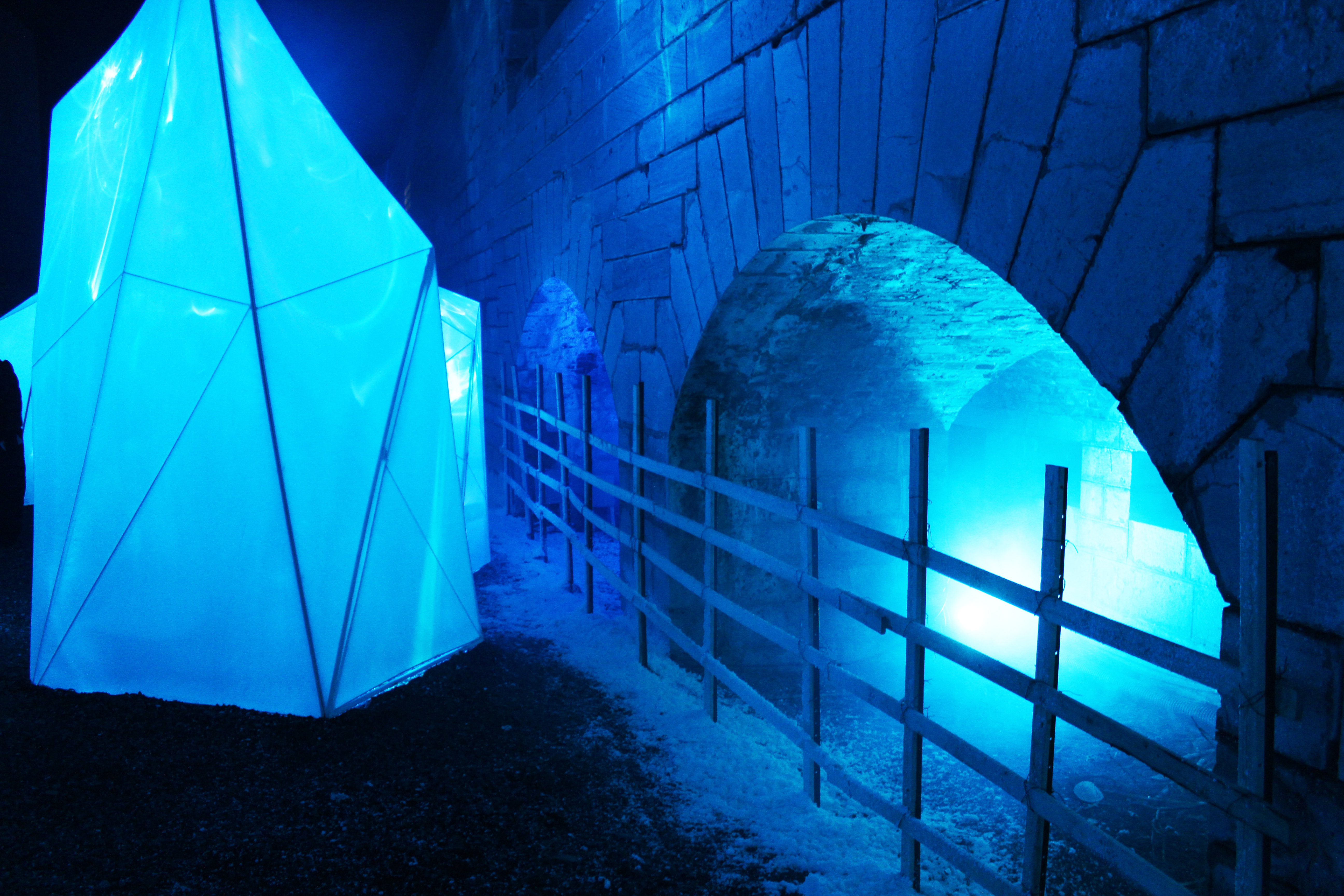 With Each Spellbound Step
The scenery feels as though it's always been there, welcoming an unexpected traveller through its mystical path. Around every corner awaits a new enchanting experience, and just when you think it can't get any better, it does. I was absolutely entranced walking through, and cannot tell you how often I caught myself saying "wow" (although, those who follow me on Snapchat and Instagram Stories can vouch for me, I was clearly amazed).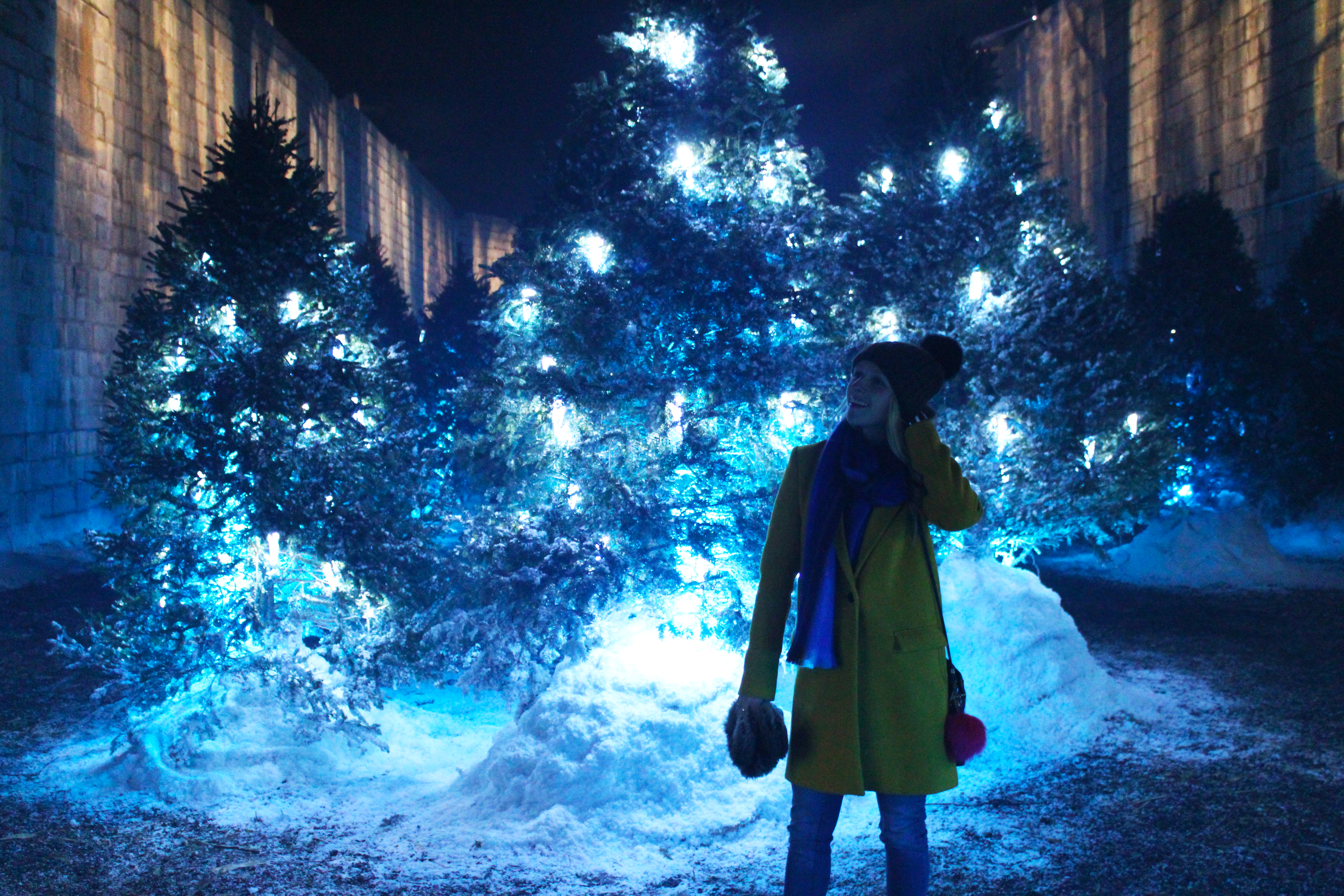 Through the use of lighting, projections, scenery and music you are transported into another land. It felt as though a bewitching wizard had picked me up and carried me into a story book. I was Alice, but in a winter wonderland, what frozen rabbit hole had I fallen into? Suddenly, I had left Kingston far behind and had entered a wonderful world, where the scenery and surroundings mysteriously await discovery.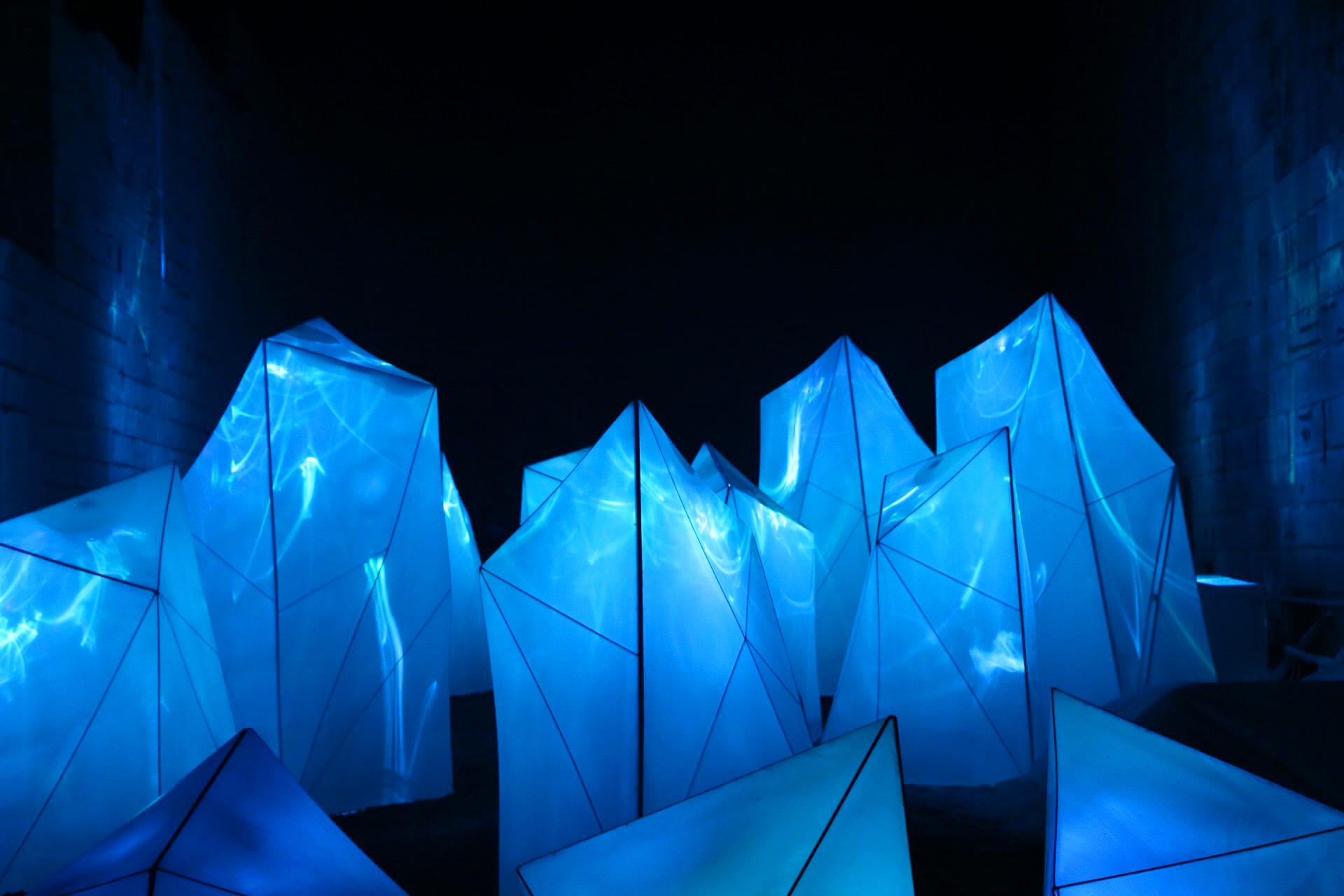 As you walk around each bend you're greeted with a fascinating display, drawn in by its spell in pure wonder. It's almost as though the scenery is alive, it knows you are there and captivates you. It sounds as if it's growing, changing and cognizant of your presence. It's not just some Christmas lights set up in a pleasing array, or some holiday wreaths hung along the walls. The landscape breathes, moves and mesmerizes those passing through. It's dynamic, engaging, and at a moment's notice may surprise you and emerge with something entirely new. I had to move a few steps back just to take it all in; I had to close my eyes to truly appreciate the accompanying melody. I was spellbound.
For those of you who are also cultivating their love of this peaceful season, Lumina Borealis is the perfect place to start. It's a reminder to us to check out of our busy lives, our daily surroundings and address that inner spirit that can't wait to unearth what lies beyond the walls. We have forgotten about the beauty of the season, the soundless fall of snow, the fresh blanket of new beginnings it provides. It may appear cold, but experiencing Lumina Borealis will reignite your appreciation of the season and warm you from within.
Let us love the winter, and as long as you love it so, let it snow!
Anna
Disclosure: This post was kindly sponsored by The St. Lawrence Parks Commission, some photography provided by Lumina Borealis. All opinions, and comments are my own.