It's amazing how much can be said with no spoken words at all.
That's the awe I felt at the Grand Theatre last night after the opening performance of Beneath Our Feet. I actually had some misty tears in my eyes as I applauded the duo responsible for this spectacular and thought-provoking performance. I had to check this out as I spent some time in theatre school (read more About Anna) and am definitely a self-proclaimed theatre nerd. The show follows Aerialist Jane Kirby of Lowlit Aerial Arts as she twists and moves through the air with remarkable skill while accompanied by local Musician David Parker. Now I don't want to give you the impression that the whole spectacle is a circus act with some added tunes, it goes far beyond that.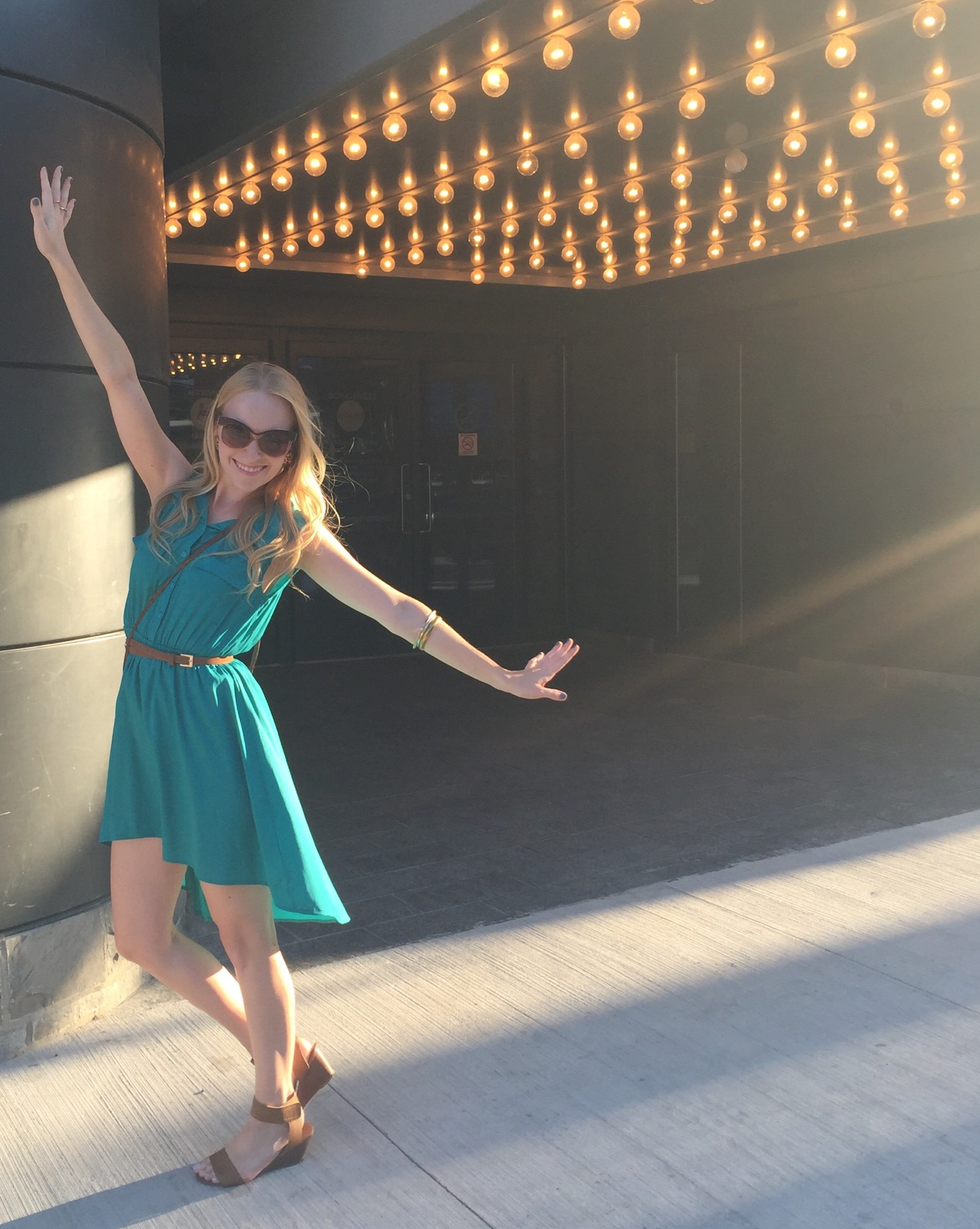 Upon entering the dimly lit theatre space, you'll be guided directly towards the front. Who needs those theatre seats when you can get up close and personal on the actual stage with the performers? The intimate and unique venue coordinates perfectly with the atmosphere of this show, deep, personal, and highly intriguing. That's part of the reason I wanted to partake in The Kick and Push Festival. Every venue is distinctive: back alleys, empty storefronts and even the historical Murney Tower houses innovative theatre that diverges from the norm. Way to take down that fourth wall! Don't expect to sit tight like you're on your couch with a bag of chips. The Kick and Push Summer Theatre Festival engages and challenges its audience; the cast of the show may be the one's to bring you those chips instead.
What's Beneath Your Feet?
As the lights transition and Beneath Our Feet begins, the two artists share a humorous dynamic that instantly draws you in, with only facial expressions and body language. They're at the beach, engaging in what we all like to do at the beach, tan, read and enjoy the sunshine. But as the performance continues it takes on a stirring tone capturing our every day activities from a comprehensive perspective. It's one of those shows that you can interpret however you like, but it certainly will make you think.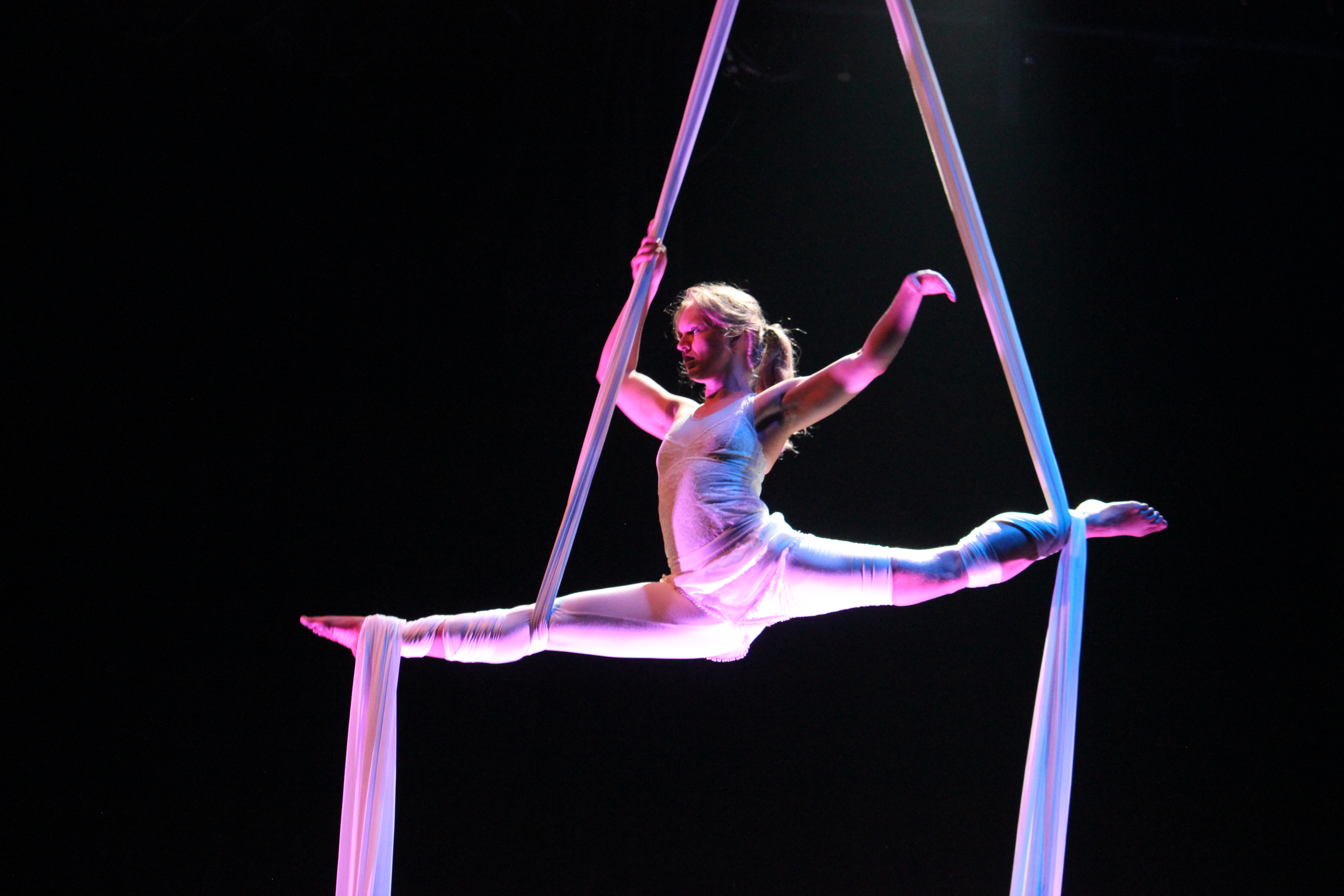 The presentation revolves around our planet, and how we treat the home we have 'beneath our feet.' How we so often go about our every day lives, governed by the clock and controlled by the invisible hand. While Jane climbed and danced upon her acrobatic rope and ribbon with ease, I couldn't help but consider how we're all endlessly climbing, day to day. We are so preoccupied with the rising to the top of that corporate ladder, with stuff and consumerism. Bigger homes, faster cars, cooler gadgets and more things we don't need, all the while forgetting how to appreciate the beauty that's all around us. Our lives are short, but our impact can be great. It's up to us to decide whether it's a positive or negative one.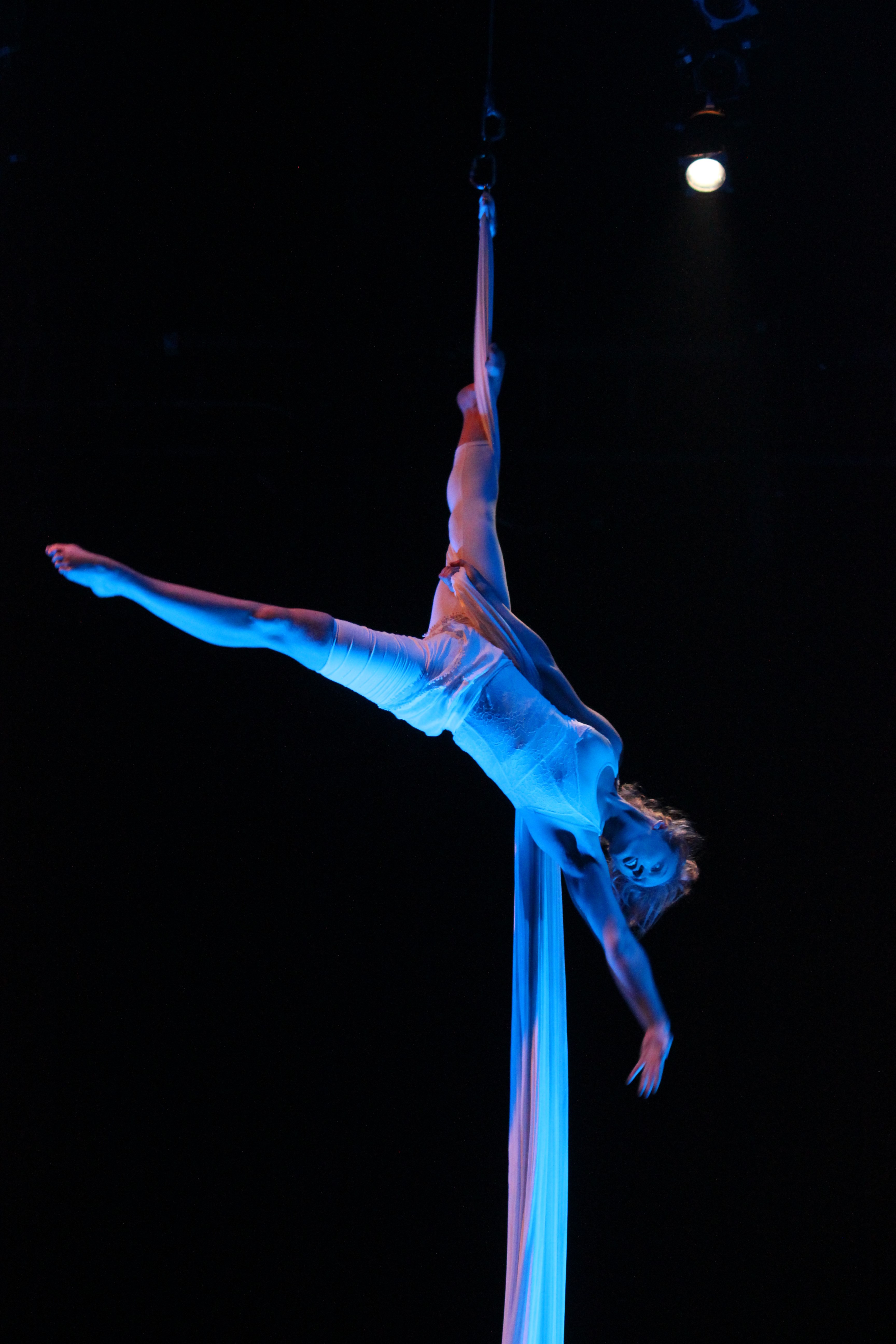 What you do with your two feet, where they take you and what you climb is in your control. Two hundred thousand years of human history lies beneath our feet on this planet, so consider what your story will be. How will you be remembered? How will your legacy impact future generations? How does what we do and what we create as individuals and as a society affect the earth beneath our feet?
This hauntingly beautiful performance will have you considering exactly that. Better hurry! It runs at Kingston's Grand Theatre from July 20th – 24th, 2016 as part of The Kick and Push Festival, an event developed by four local theatre buffs. Stay tuned as I check out the back alley of the theatre (yup, another cool venue) for Overlooked, an immersive examination of addiction. (Be sure to subscribe to get the post right to your inbox). Whether you live in beautiful Kingston, Canada or are just visiting I highly recommend that one of the places you take your two feet is to the Kick and Push Festival!
For a little preview of the performance, check out this trailer:

Sometimes, all it takes is a pretty pink flower to bring us back to what's truly important.
Anna
Disclosure: This post was sponsored by The Kick and Push Festival. Performance photography by the talented Kevin Tanner. All opinions and comments are my own of course.