A little while ago, I got the chance to sit down with an incredibly talented lady. Yara is the designer behind Warrior Mask and creates unique and personalized pieces for her clients. Although these masks are stunningly beautiful and detailed, they're more than that.
Each mask is an embodiment of one's deep rooted 'warrior spirit', on a very personal level. Yara and I sat down over tea as she conducted an intimate interview as she does with all of her clients, getting to know me and understanding what my world is shaped around. Based on this information, Yara was able to fashion a piece of art that is not only beautiful to look at, but also serves as symbol of self-empowerment. Each and every detail represents an element in my life that works in tandem to provide me with strength, courage, joy and inspiration on a daily basis.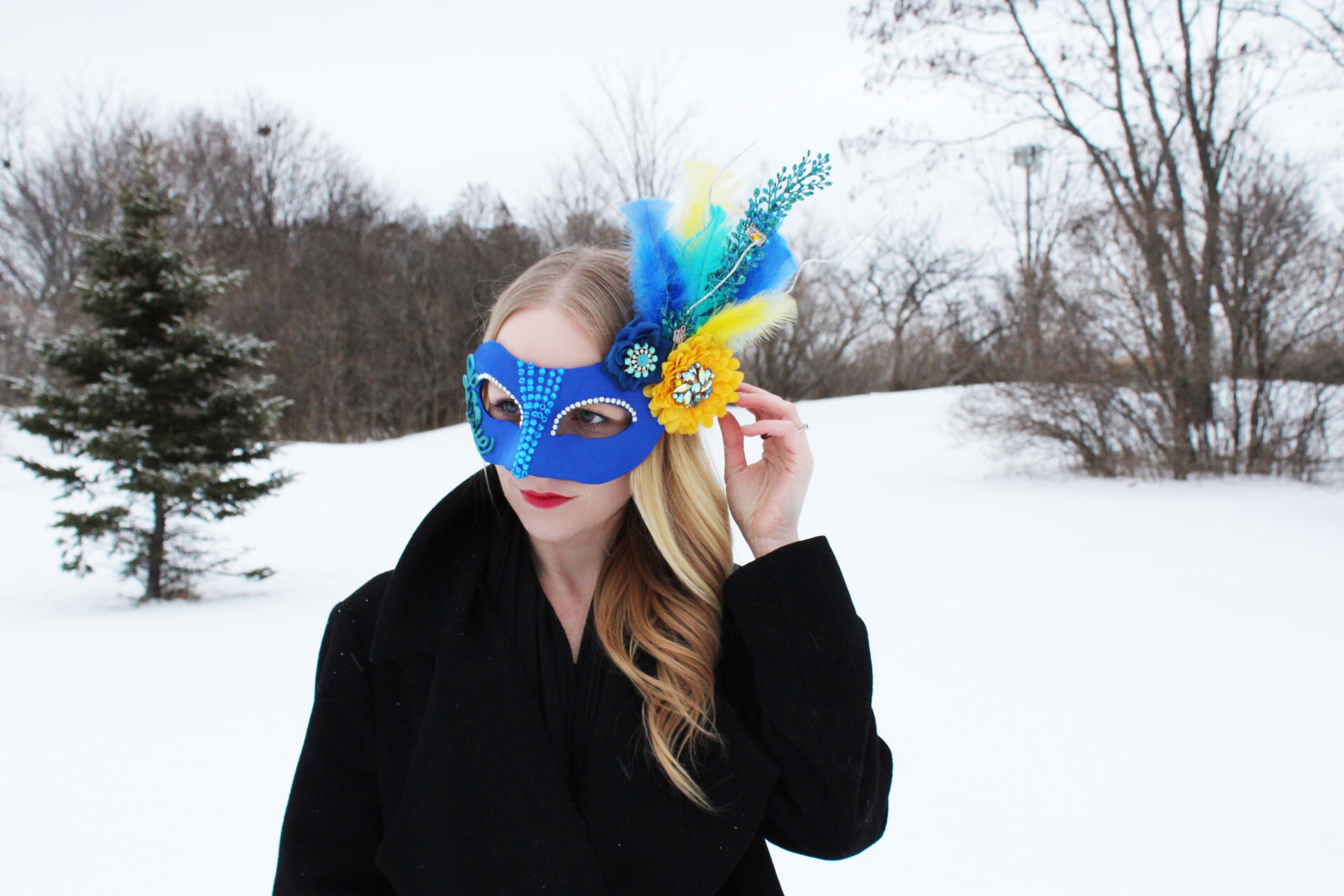 Pretty cool right!? Ever since, I've often found myself gazing at my magnificent mask and contemplating how miraculous it is that we as human beings have this innate ability to evolve and change (apparently the mask also has the power to get me thinking really philosophically). I can't believe it but, this February officially marks two years of blogging for me. I feel like I just wrote "One Year Blogging: Four Things I've Learned". STRUCKBLOG has become very important to me, it brings me joy as part of my everyday world. When Yara told me what each component of my Warrior Mask personified, this became strikingly apparent to me:
"The rhinestones on the nose piece are a representation of your social connections that stem from your heart (nose tip) and burst into the cosmos of your blogging world (widening at the top/opening to endless opportunities)".
Woah. Wow!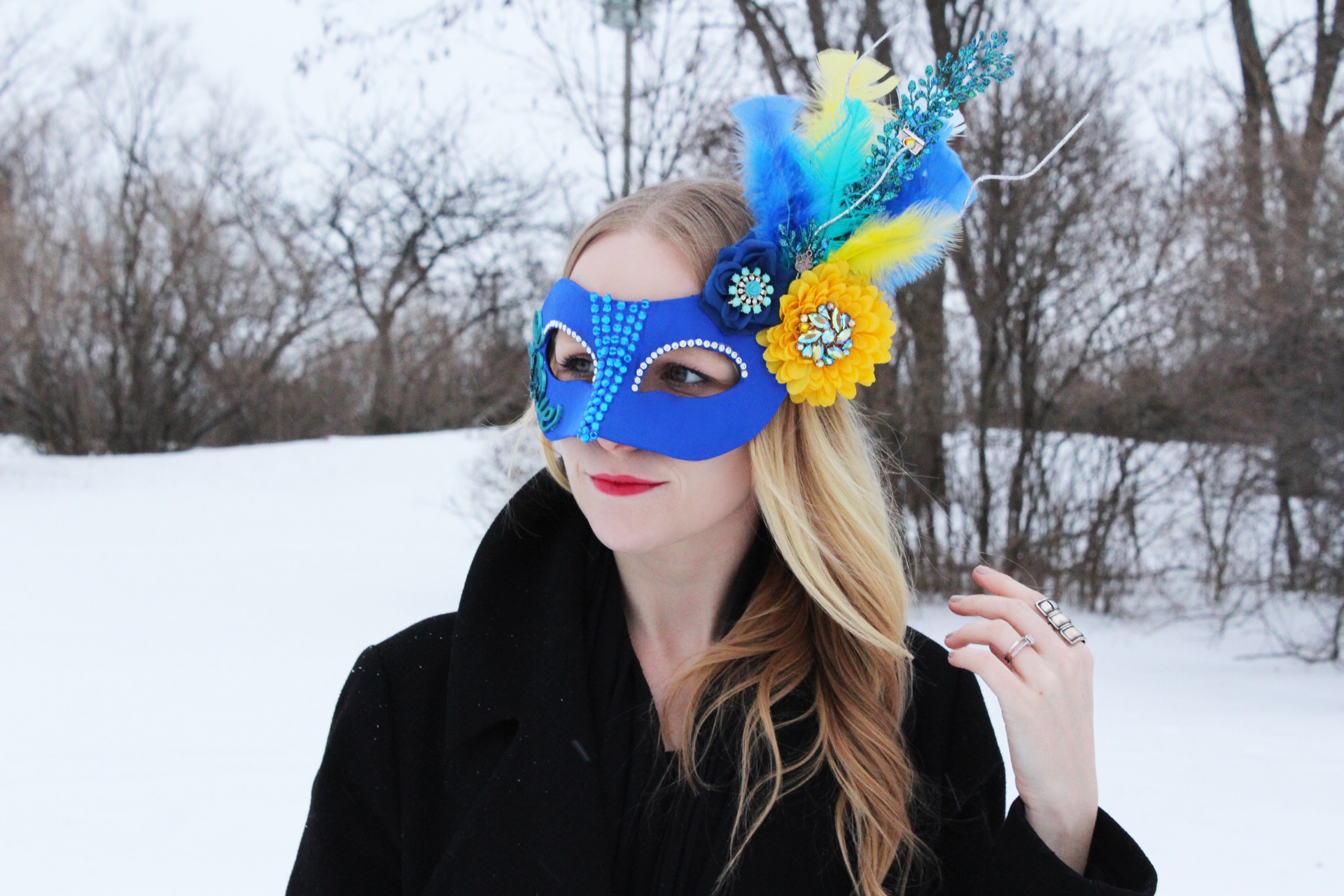 To me, all bloggers are warriors, and I believe that perhaps that's why Yara saw this in me during our conversation. Designers, creators, entrepreneurs and the like, are the warriors of the contemporary world of work. Blazing a new trail, taking risks and pursuing their dreams. It's not easy, at least it often isn't for me. But I've learned so much, and I thought I would share that with you.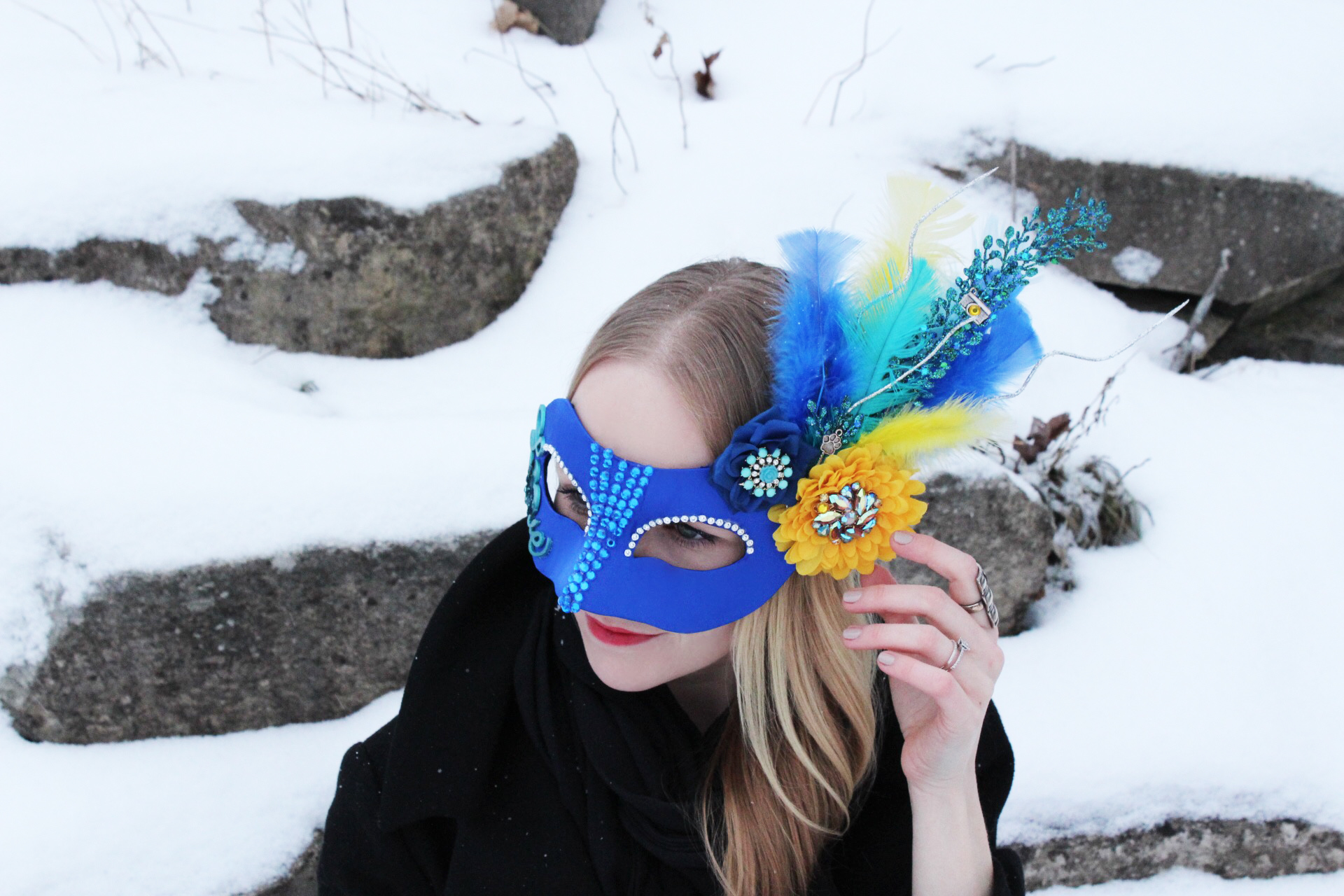 Here's what I've learned in my last two years of blogging, fellow warriors:
01.
Be Open to New Relationships
Oh the internet can be a vicious place (especially lately) but it can also be a connector. It can be hard to make friends in adulthood, but I cannot tell you how many people I have met because of this blog. I've made new friends thanks to moments of "hey, I love your blog and I think we'd have a lot in common!" which results in a coffee date and a fast friendship. Virtual friends who consistently reinforce my efforts with likes, retweets, and lovely words. As well as people who live right here in my community who I otherwise am not sure I would have had the chance to get to know.
02.
Don't Reinvent the Wheel
Instead, spin it your own way! There are many bloggers out there who are doing fantastic work. I'm not suggesting you copy anyone else, that would be unauthentic. You can however learn a lot from successful bloggers that you admire and look up to. I know I have. So many have shared the secrets to their success, have written their tips, and have recorded their stories. Learn from that and allow it to motivate and inspire you.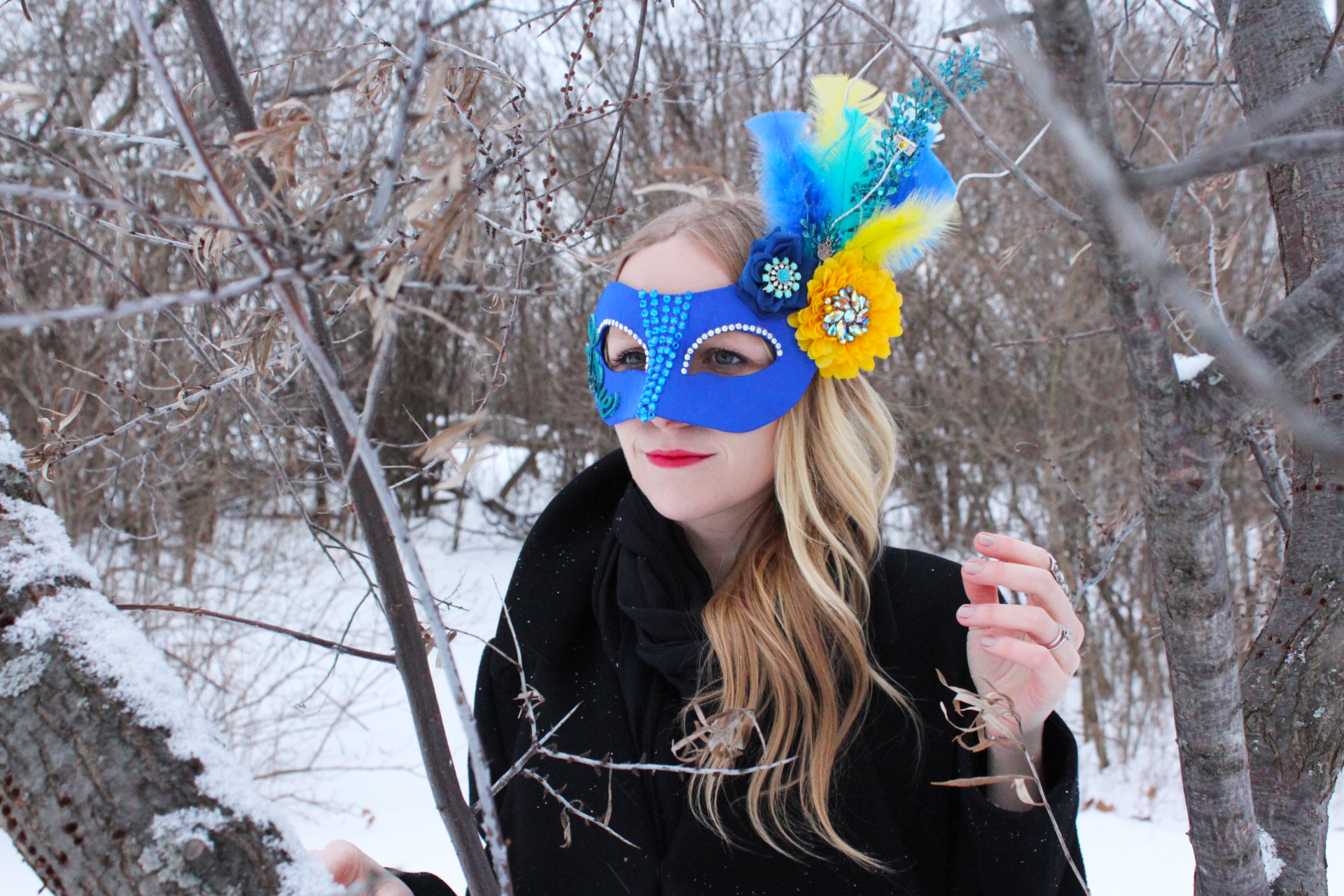 03.
Don't Compete, Collaborate
I love to bounce ideas off of someone else. I take any chance I get to brainstorm and work with other creative minds and I find that often the end result is better for it. The warriors of the internet need to support one another! The opportunities I have had to work alongside someone else have been unbelievable. I have developed informal mentorships and gained so much inspiration from those around me who have a deep rooted understanding of community. I know it can feel like you are in competition with someone who does similar work, but the world is a big place and there is room for everyone. What can you uniquely contribute to it?
04.
Blogging is a Daily Commitment
Yes, daily. This is something many people don't realize when they venture into blogging. Whether I'm updating social media, engaging with my readers, responding to emails, or writing blog posts, a day hasn't gone by where I have completely ignored my blog. Really. Even as I drive around I can't help but spot great photo shoot locations. Now, I do take a digital detox when I feel I need it, even though it usually means playing quite a bit of catch up upon my return. (Find out why I find taking a detox so rewarding in "The Year of the Digital Detox"). If you want to grow and be taken seriously, be prepared to devote a lot of time toward your blog.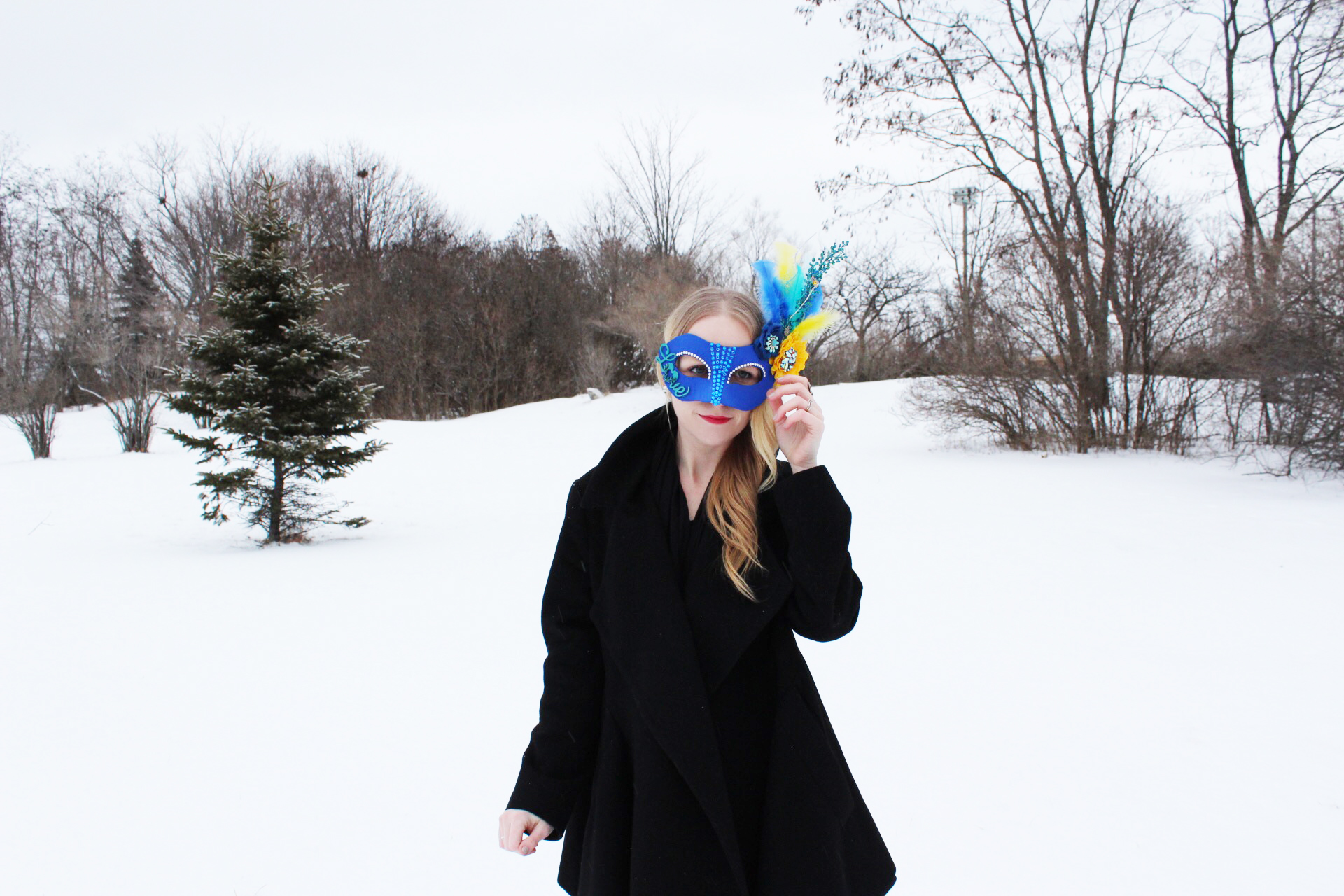 05.
Understand Your Value
A friend of mine (who I met through blogging by the way), Rosalyn of the Staycationer inspired this one when she said:
"When approached with an exciting opportunity, it's always important to make an educated decision which will truly tell you if you are passionate about the project. Learning to say no is realizing that you are valuable and choosing your own opinion about yourself over others." (read the rest of her fabulous post here).
She nailed it! At some point brands and companies may contact you asking you to feature, review, or write about their product. That's great right? Absolutely, you're doing something right if others want to be associated with your work. Just make sure it's right for you and your blog. Is it genuine? Are both parties being equally and fairly represented? I've worked with some pretty great companies, and I've also had some bad experiences. Don't forget your own value for a perk or a product.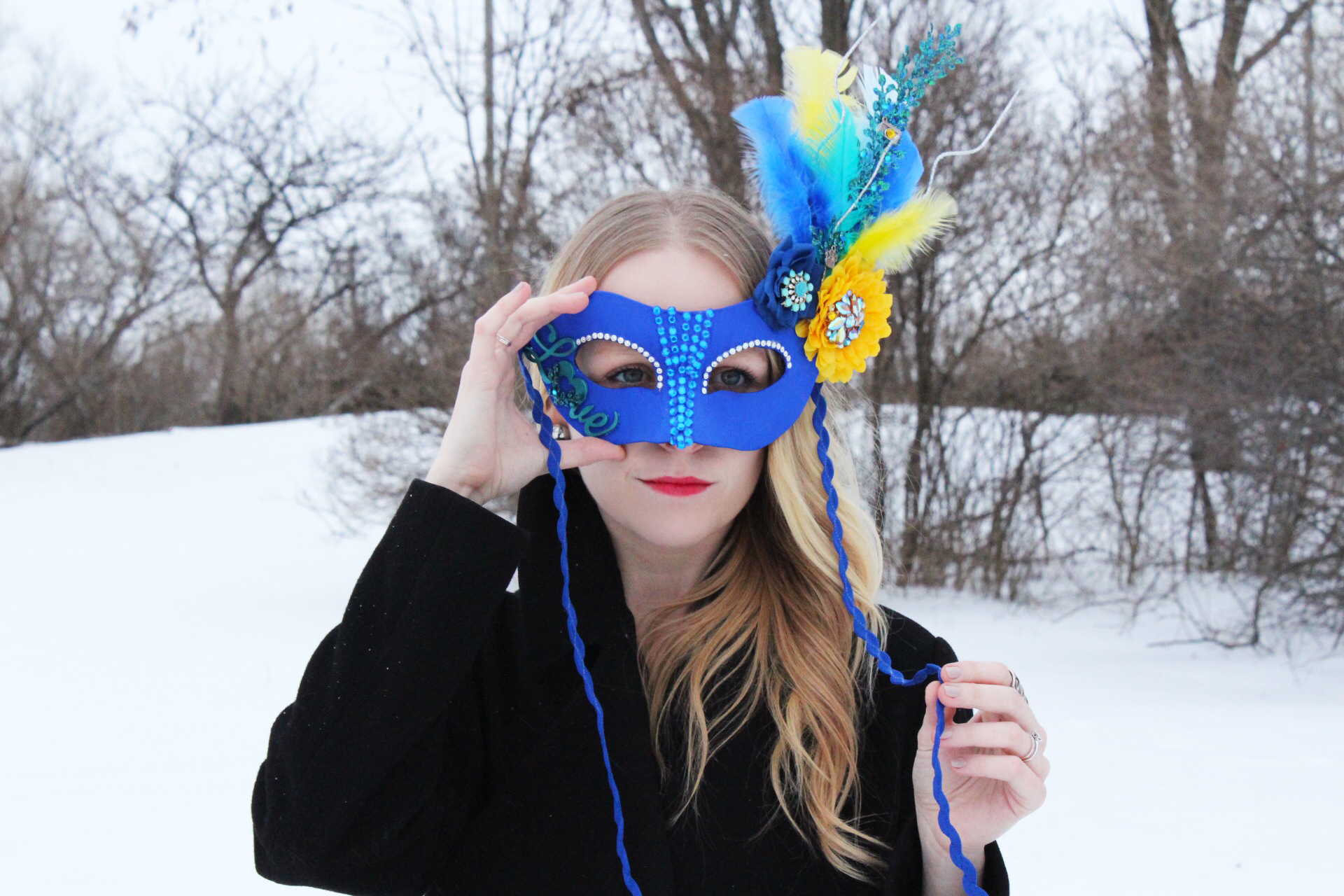 06.
Don't Compare
This may be the toughest one on the list. Who isn't guilty of this!? I catch myself sliding down the slippery slope towards jealousy from time to time. It's easy to get in that competitive headspace and forget why you're doing what you are in the first place. Someone else has more followers! More likes! Panic! But hold on, so what!? You do you. When I have these moments I take a step back and ask myself whether or not I have improved, whether or not I have learned, and whether or not I have grown. Compare yourself, but only to yourself. Keep that negativity in check; it won't do you any favors.
07.
Evolve with Time
I was recently asked how I decided on my Instagram theme, to which I laughed. I never consciously made a decision regarding the overall 'look' of my Instagram gallery, it evolved unconsciously. Give yourself time to cultivate, to discover what your unique blogging style is, on both your social media accounts and on your blog. What kind of photography do you like? What emotions do you want to evoke? How do you hope your readers will feel after reading your words? I have heard my images and blog described as vivid, bright, and energetic. That works for me as that's how I try to live my life! Don't force it. Let your blogging style evolve organically, and it will become second nature.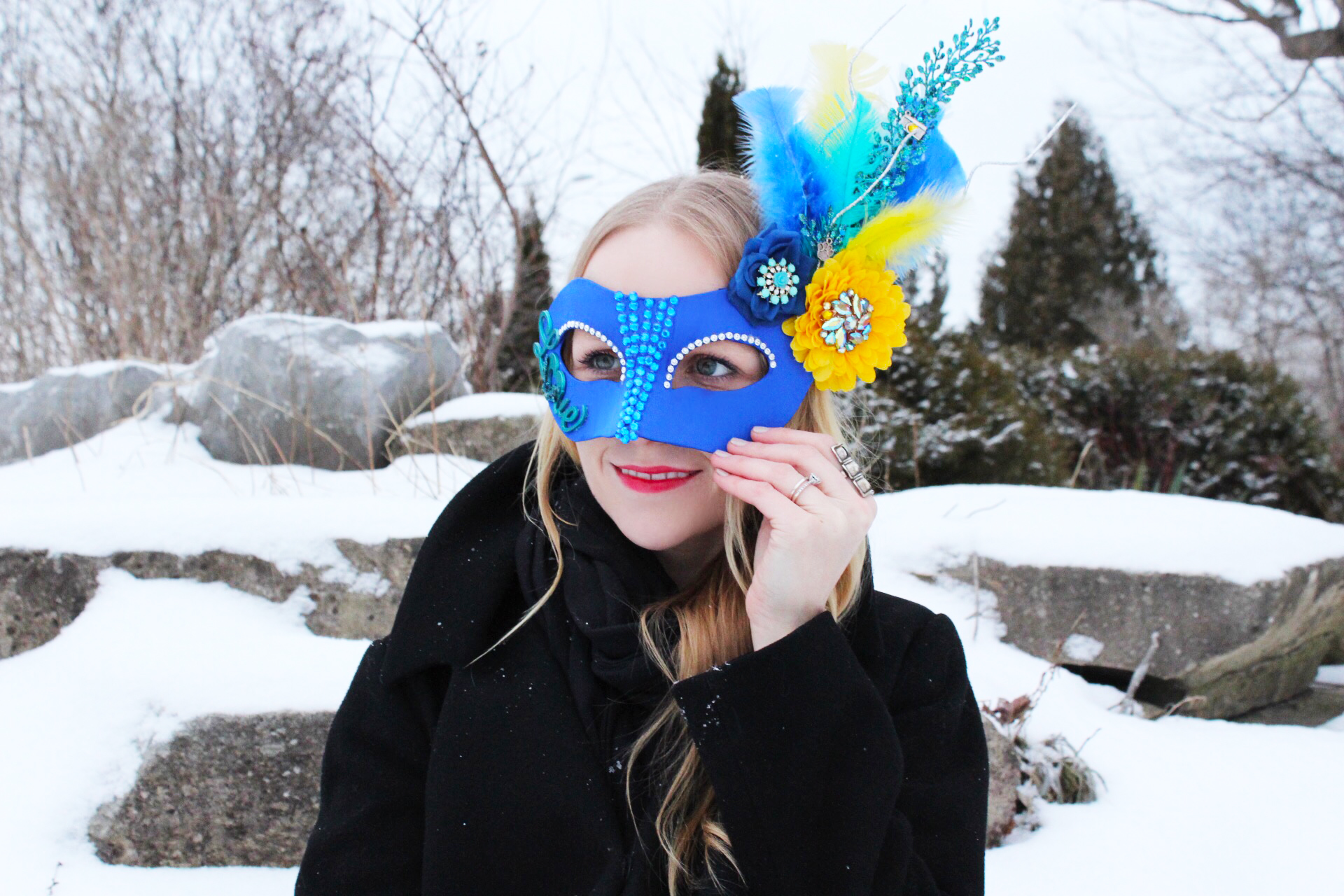 08.
Quality Over Quantity
I'm a big believer in this, I consistently aim to produce my best work. Whether it is creating beautiful images to share on social media, or writing, I prefer to post less frequently than inundate my brand with subpar content. Call me a perfectionist, but I need to feel motivated and impassioned by something in order to let my creativity blossom to the best of my ability. You don't need to post a photo of something random that won't inspire anyone just because it's been a few days since you slapped a photo up on Instagram. I know, I've read articles that made me feel like I was supposed to follow these rules as well, I've been there and I've done it. But I've come to realize that I would rather use the time I would have otherwise spent trying to capture something random showing some love to my readers instead.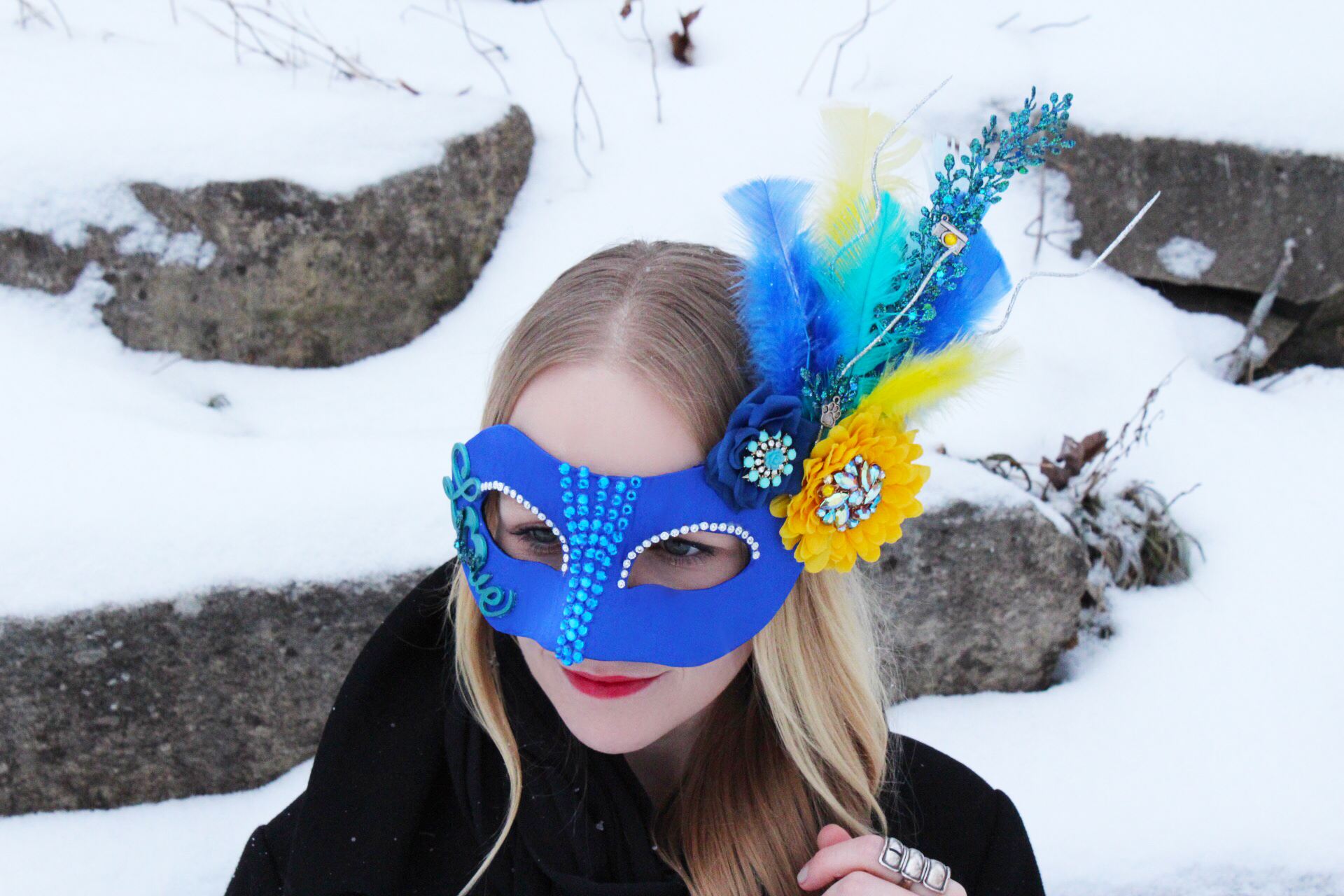 So as I wear this stunning mask, in the centre of my face lies this world I have created along with you. I've gained so much in these last two years, and I hope sharing what I have learned supports you on your quest my fellow warriors! I'd love to hear your questions, comments, thoughts and experiences as well.
You can frequently find me beaming in response to a supportive word that I read on my screen and I thank you endlessly for that. Thank you for sharing in this journey with me, you've made it incredibly rewarding. If you'd like to see the mask in action, join me via Instagram Stories for some fun at the United Way Next Gen Masquerade!
Anna
Disclosure: STRUCKBLOG is an avid supporter of the arts, local artists, and the work that they do in the Kingston, Canada community. Thank you to Yara of Warrior Mask for this brilliant peice that I will forever cherish. All opinions, photos and silly comments are my own of course.