Catch a falling star and put it in your pocket, never let it fade away…
Read below for my full review. To skip ahead and enter the contest to win two free tickets, click here.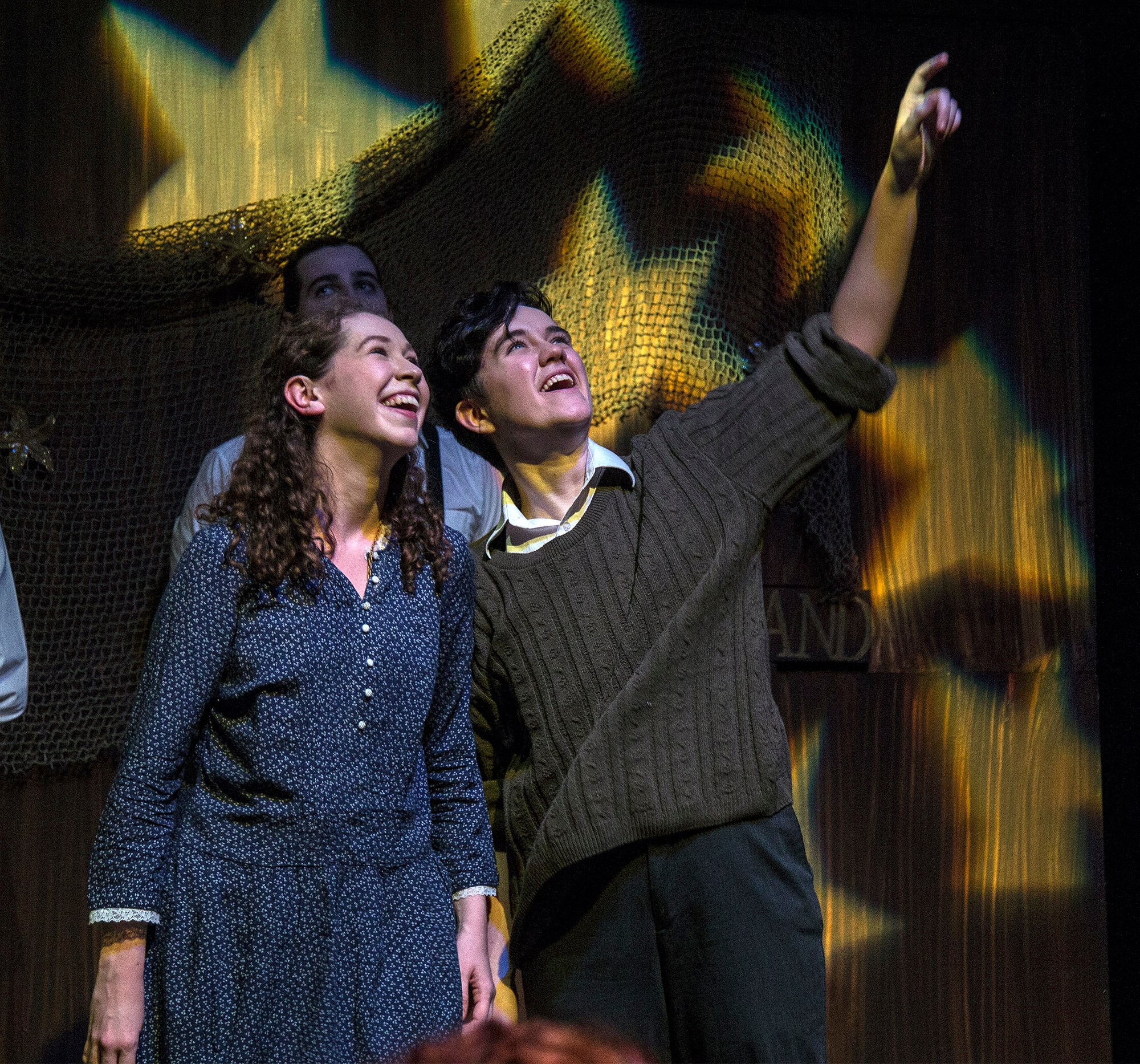 Don't let this fantastical performance, Peter and the Starcatcher, fade away! I was lucky to have been invited to the dress rehearsal this past week for a little sneak peek (I hope my Instagram friends enjoyed getting a glimpse as well!). Located in the Grand Theatre's intimate sister space, The Baby Grand, the show is being produced by Blue Canoe Theatrical Productions. Now let me tell you why I have so much love for this fabulous initiative; I think you will too.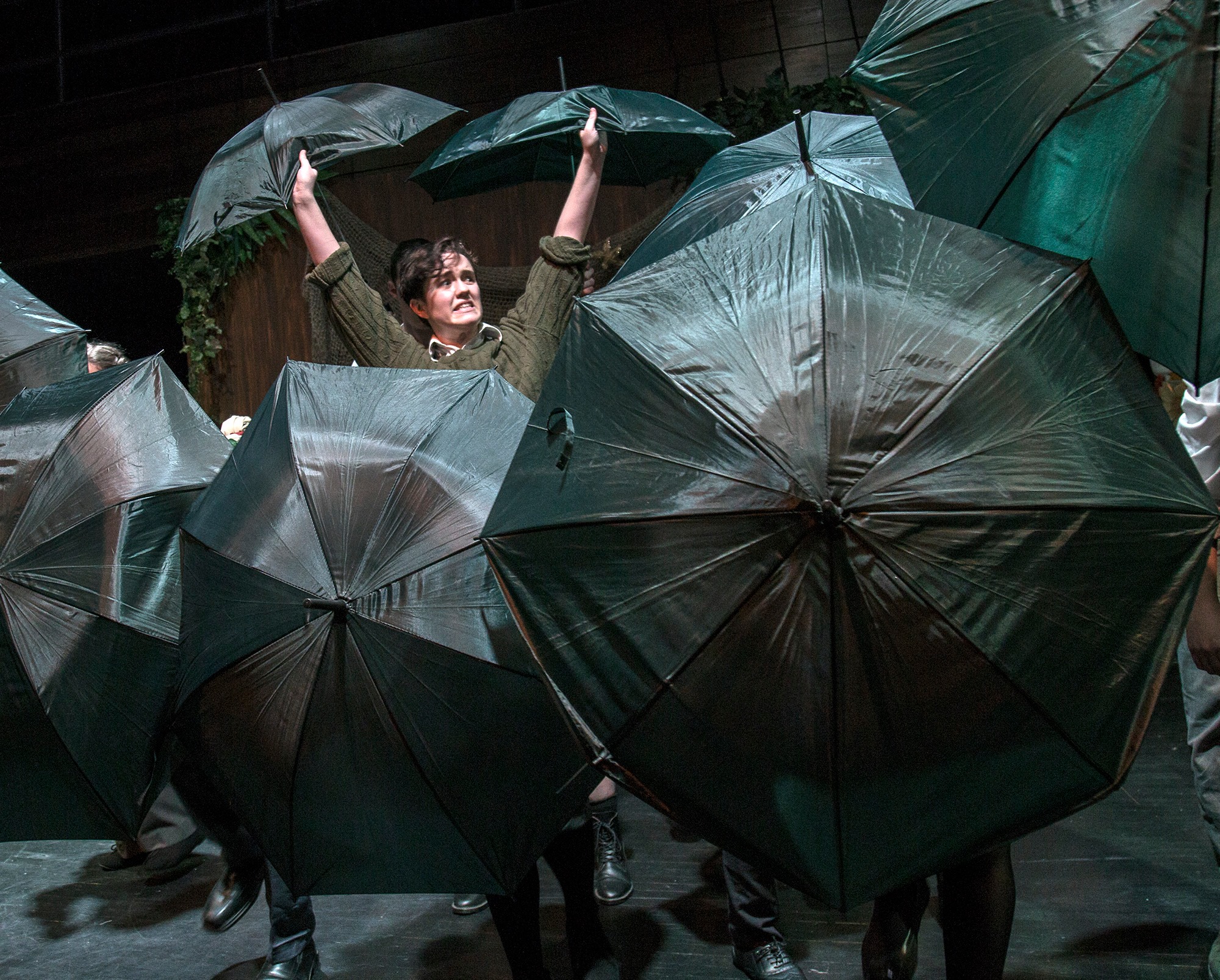 YGK Youth
Blue Canoe is a non-profit community theatre group operating right here in Kingston, Canada. They provide opportunities for local youth to get involved in theatre and the arts. Everyone from the stage manager, to the actors, to the director, is between the ages of 13-30 and contributes to the creative collective. The company, celebrating their 10th anniversary this year, is also responsible for developing the very well-received Kick & Push Theatre Festival, that I had the pleasure of reviewing this past summer (to find out why those theatrical experiences were so unique, head to "Beneath Our Feet at The Kick & Push Festival" and "Overlooked at The Kick & Push Festival"). Regardless of the age or experience of those involved in the show, everyone has the opportunity to work as equals and peers, to learn from one another, and create something spectacular. And let me tell you, they have a lot of fun doing it. Watching these young people (as I make myself sound really old here) live and breathe theatre, and wholeheartedly dedicate every ounce of their being towards their character and the show as a whole, it's obvious that they love what they're doing.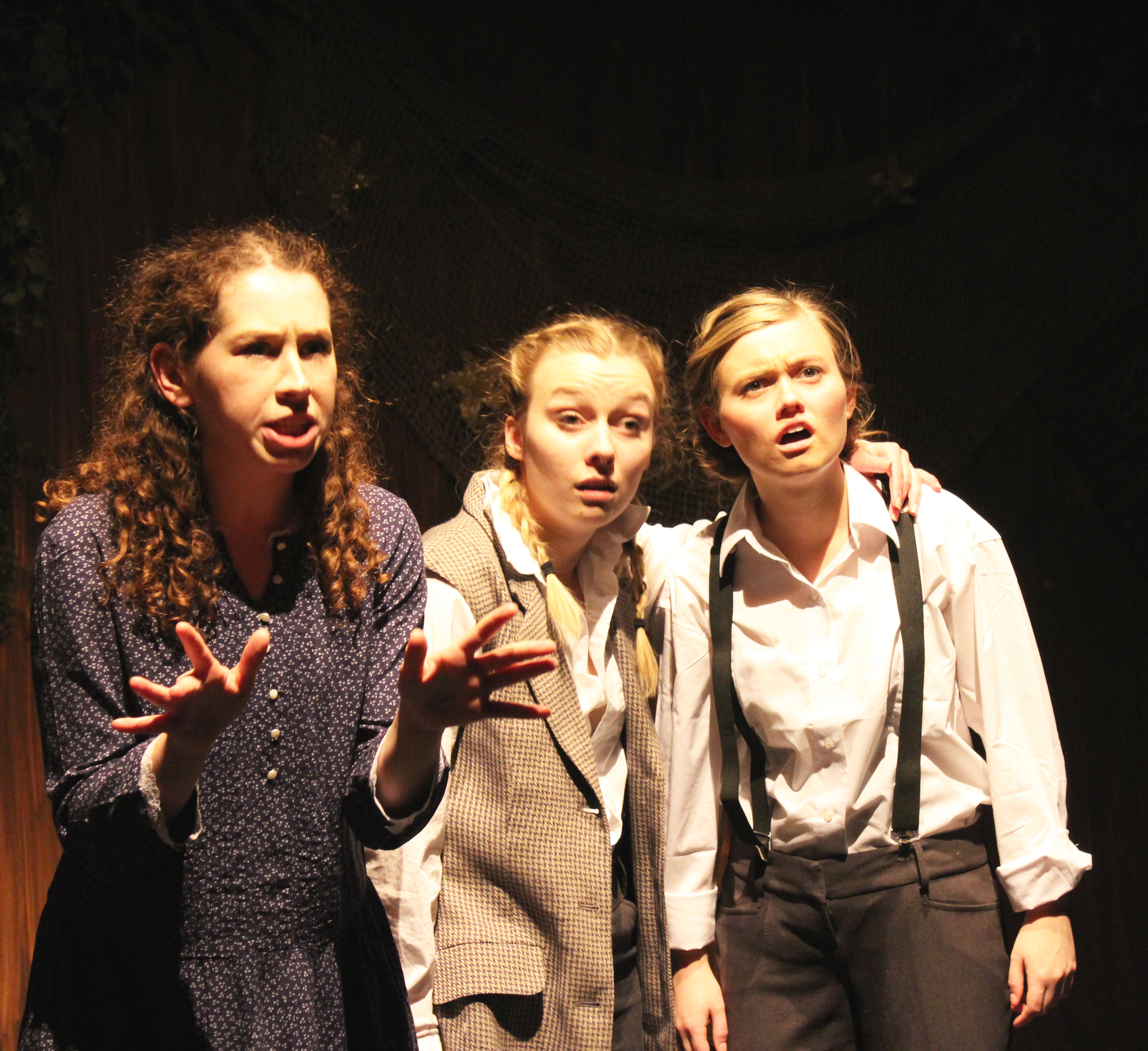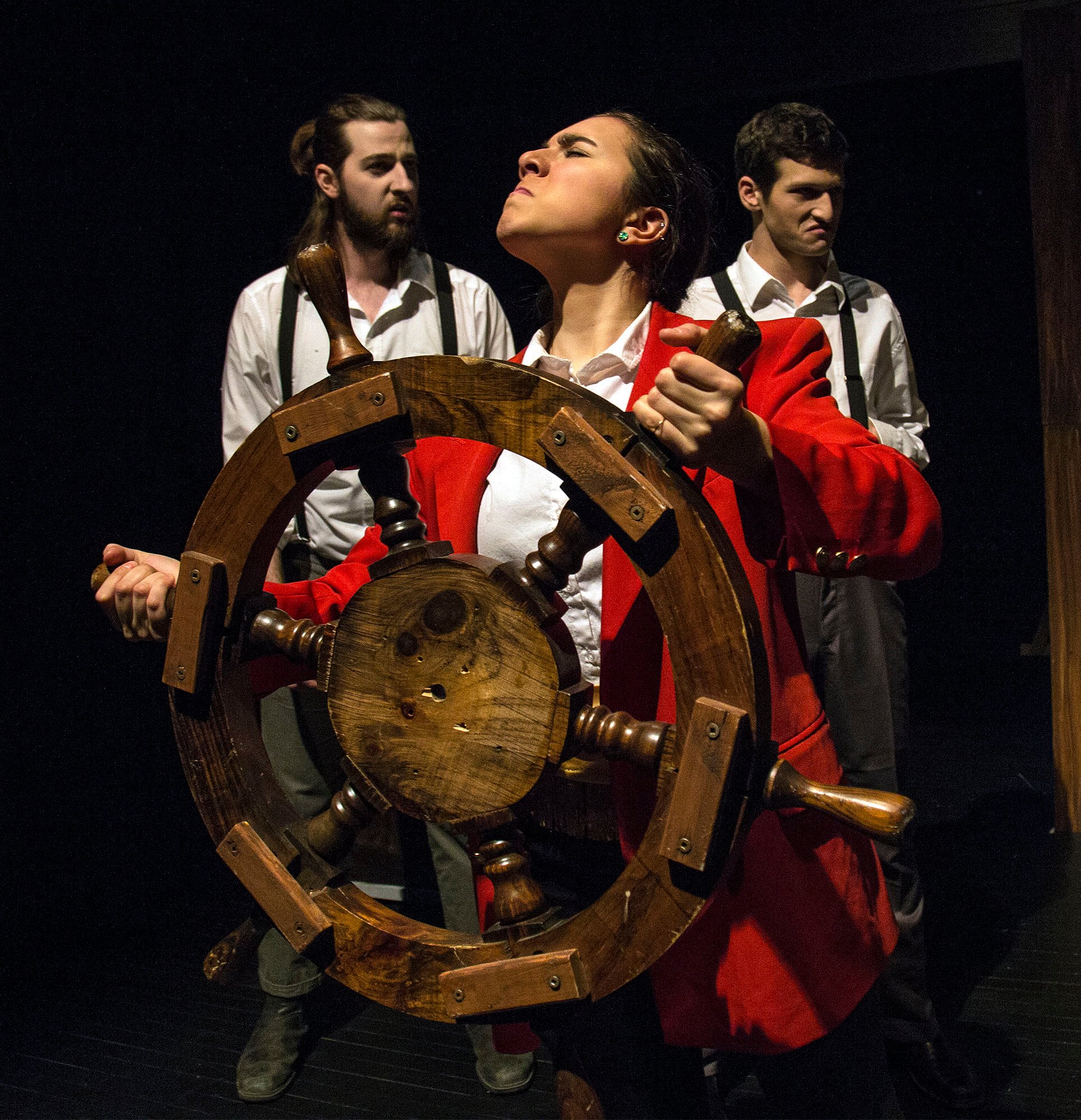 If you don't know about the play, Peter and the Starcatcher is the Tony-winning prequel to Peter Pan. It tells the story of how it all came to be, before Peter had a name and was just an invisible orphan. If you've ever wondered about how it all started, when Tinkerbell was nothing but pixie-dust, and Captain Hook still had both hands, this show will answer all those questions with no shortage of inspiration, magic and star stuff. What is star stuff? Well, it's the dust that dreams are made of, it has the power to transform anyone into who they truly want to be, good or bad.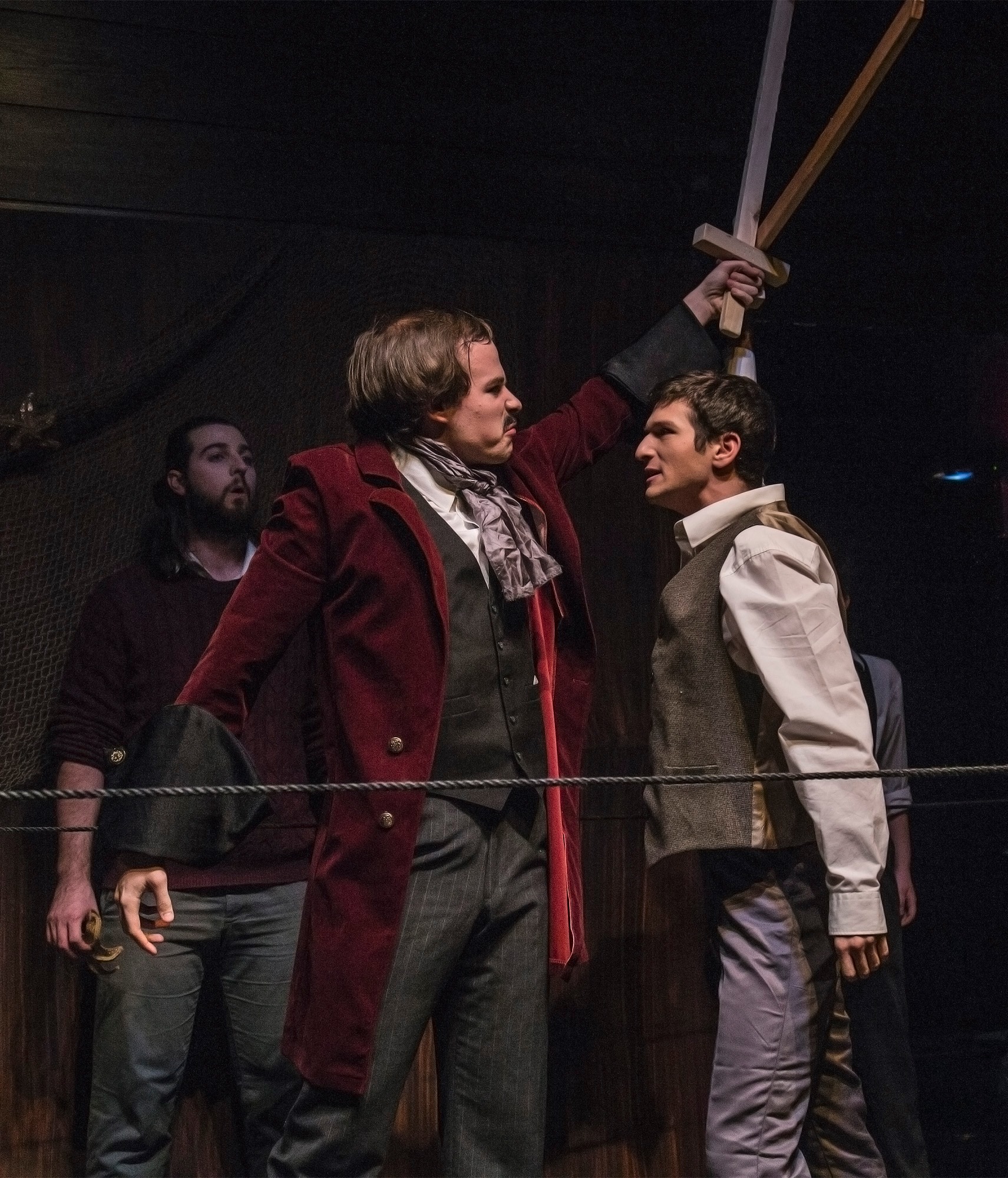 The drama is centered around this enchanted 'sand', and ensuring that it doesn't fall into the wrong hands. We meet Molly, a spirited and witty young girl who is tasked with this mission and bravely becomes the leader (to the chagrin of her farmyard sidekicks). Molly sees beyond the sadness and anguish that lies within the orphan boy, and calls upon him to join the troop on their quest. The resulting shenanigans that ensue along the way, amongst pirates and pigs, mermaids and Mollusks (the food-loving island natives), are entirely entertaining and present no shortage of comedy. Although the adventure takes place in 1885 during the reign of Queen Victoria (God save her, as the cast would say), the dialogue makes reference to many modern pop-culture elements that are sure to have you roaring with laughter.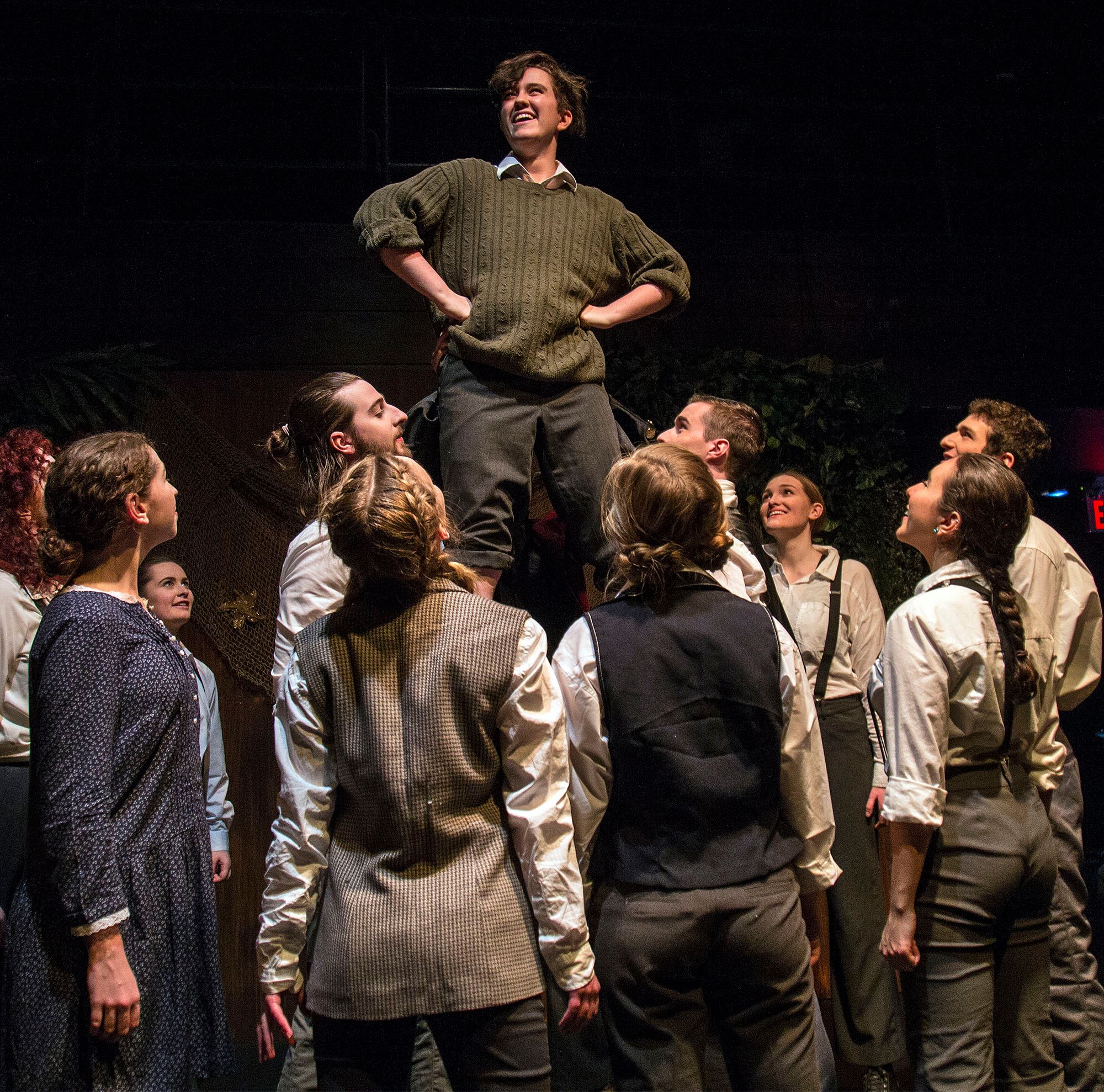 As someone who studied theatre and grew up enthralled in the performing arts, what's most amazing to me about this production is the level of creativity involved in the staging. The story takes us to the jungle, atop a mountain, to the beach, and even to an underground grotto. But the majority of the action develops out on the open ocean aboard two traveling ships, the Wasp and the Neverland. The characters crawl through the bowels and uncover hidden happenings all the while transporting the audience beyond the Baby Grand and to the depths and deck of the vessel. It's incredible what some rope, a little cloth, a few sound effects, and a dab of star stuff can do when combined with dedication and commitment. Their ingenuity will amaze you and transport you to another enchanted world. The performance directly taps into the imagination of the audience, allowing the story and the incredible acting to take center-stage. There are epic battles of triumph and strife, showcasing swift physical comedy that is sure to keep the kids entertained. There are also equally dramatic moments of heartfelt emotion, as friendships form and goodbyes are spoken. But as Molly softly utters, "it has to hurt, that's how you know it mattered."
Win Two Free Tickets!
But you don't need find a single ounce of star stuff if you're interested in checking out this marvelous and magical production. In fact, you can win two free tickets to see Peter and the Starcatcher anytime between January 23rd and January 28th with two quick clicks. Simply like the STRUCKBLOG and Blue Canoe Facebook pages before Sunday January 22nd at noon, and consider yourself in the running. Blimey! It's that easy. The winner will be announced and contacted to select their preferred performance time and date. Just don't let those pesky pirates wobble off with your booty, matey. Arrgg!
Update: CONTEST NOW CLOSED. Congrats to the winner and a HUGE thank you to everyone who participated!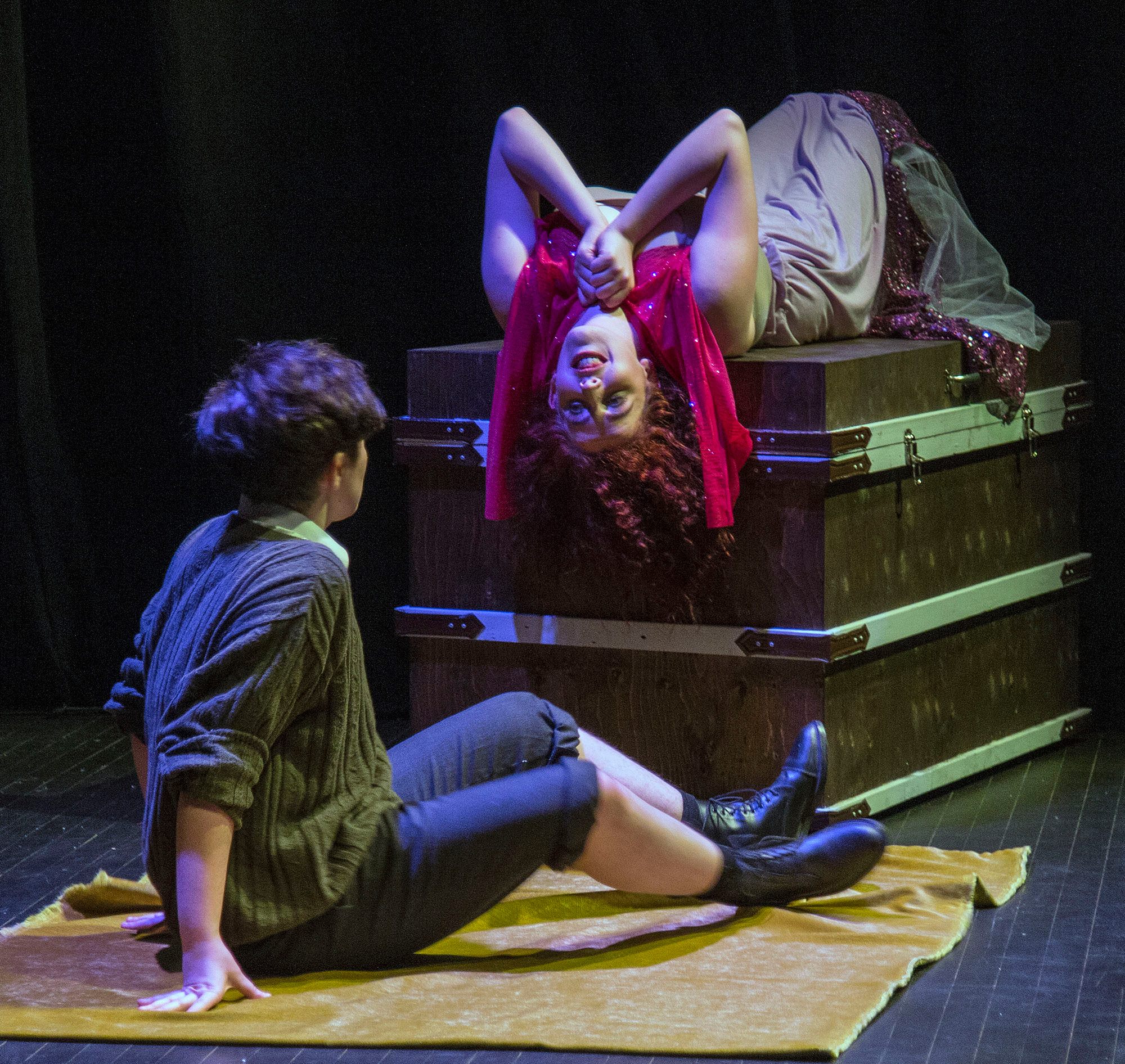 Peter and the Starcatcher is sure to be yet another blockbuster for Blue Canoe, so don't miss out on your chance to visit the beginnings of Neverland before it's gone. Chock-full of compelling performances, lots of laughs, and inventive staging, you'll leave inspired while knowing you're also supporting some amazing young and local talent. The show runs for three weeks beginning on January 11th, 2017. For a complete list of show dates and times, head here.
TTFN (ta ta for now).
Anna
Disclosure: STRUCKBLOG is an avid supporter of the arts, Blue Canoe Theatrical Productions, and the work that they do for the youth in the Kingston, Canada community. Tickets provided by Blue Canoe Theatrical Productions, contest organized by STRUCKBLOG. Winner chosen by random generator, no affiliation with STRUCKBLOG or the STRUCKBLOG brand. Some photography provided by the talented Mark Bergin. All opinions and silly comments are my own of course.