Ah fall, the season where we come to accept that summer has officially ended. Personally, I choose to indulge in the fall fashion trends like layering (my tips for layering can be found in "Falling for Layers") and enjoy the pretty changing colours of the leaves on the trees. It's the only way I can come to terms with the increasingly cooler temperatures, and the knowledge that winter is just around the corner (can we just skip that season all together please)!?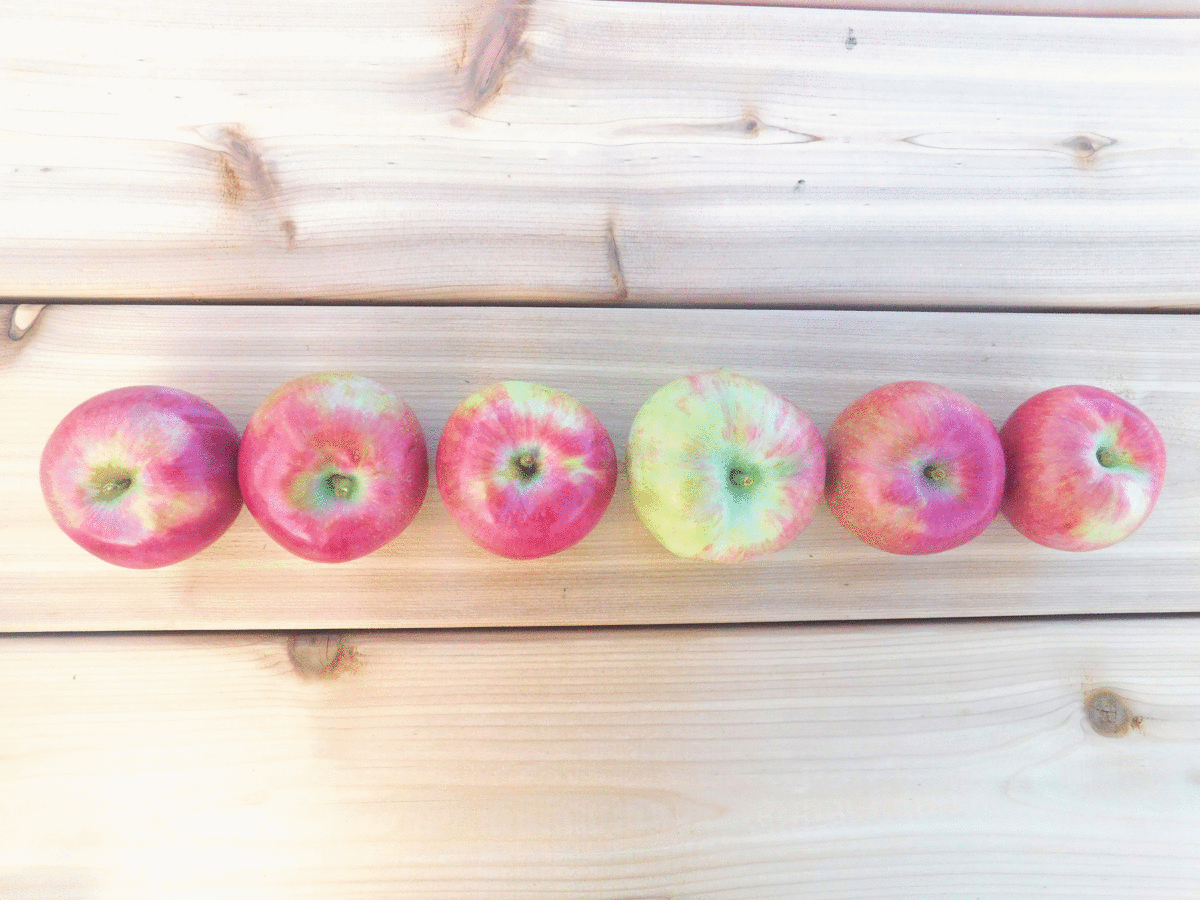 BUT, one thing that fall definitely has going for it is the dessert. Pies, pumpkin flavoured everything, warm spices, apple ciders, apple pies and apple anything. Everything you could possibly think of to stock up on body fat and keep warm through the winter months. That brings me to my go-to dessert for fall, Brown Betty. If like me, you wonder what you'll do with all those apples you end up buying during the season, or picking at the orchard, ponder no more! Apple Brown Betty is the answer.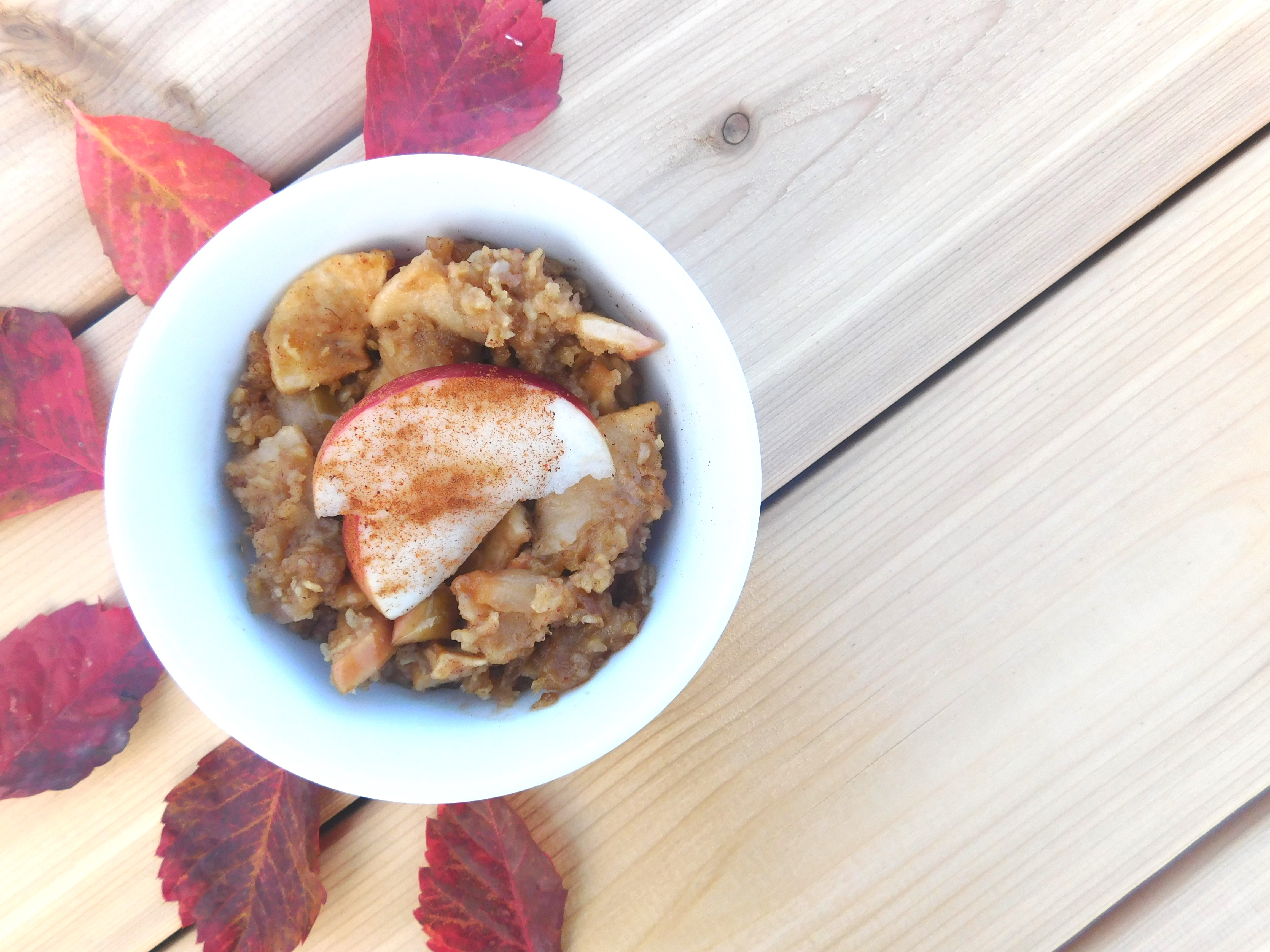 This is an old family recipe, but is my favourite because it's so easy. You only need a few ingredients, and it takes less than 10 minutes to prepare. The best part of this kind of "baking" is that for once, it doesn't have to be exact or precise, and you can easily make adjustments to suit your taste. If you make this for your friends or family (it would be perfect for any kind of fall party or Thanksgiving get-together) you'll look like a baking genius.
Here's What:
– 6 apples
– 1 cup brown sugar
– 1/2 cup rolled oats
– 1/2 cup flour
– 1/2 cup butter
– 1 tablespoon of cinnamon
These amounts reflect a more health-conscious approach to the original Brown Betty recipe. I find I like how much apple is in every bite, and it is of course the calorie conscious way to go. If you're looking to indulge, be a little heavy-handed when adding butter, flour and the rolled oats. Together they create the delicious crumble so adding a little more won't hurt.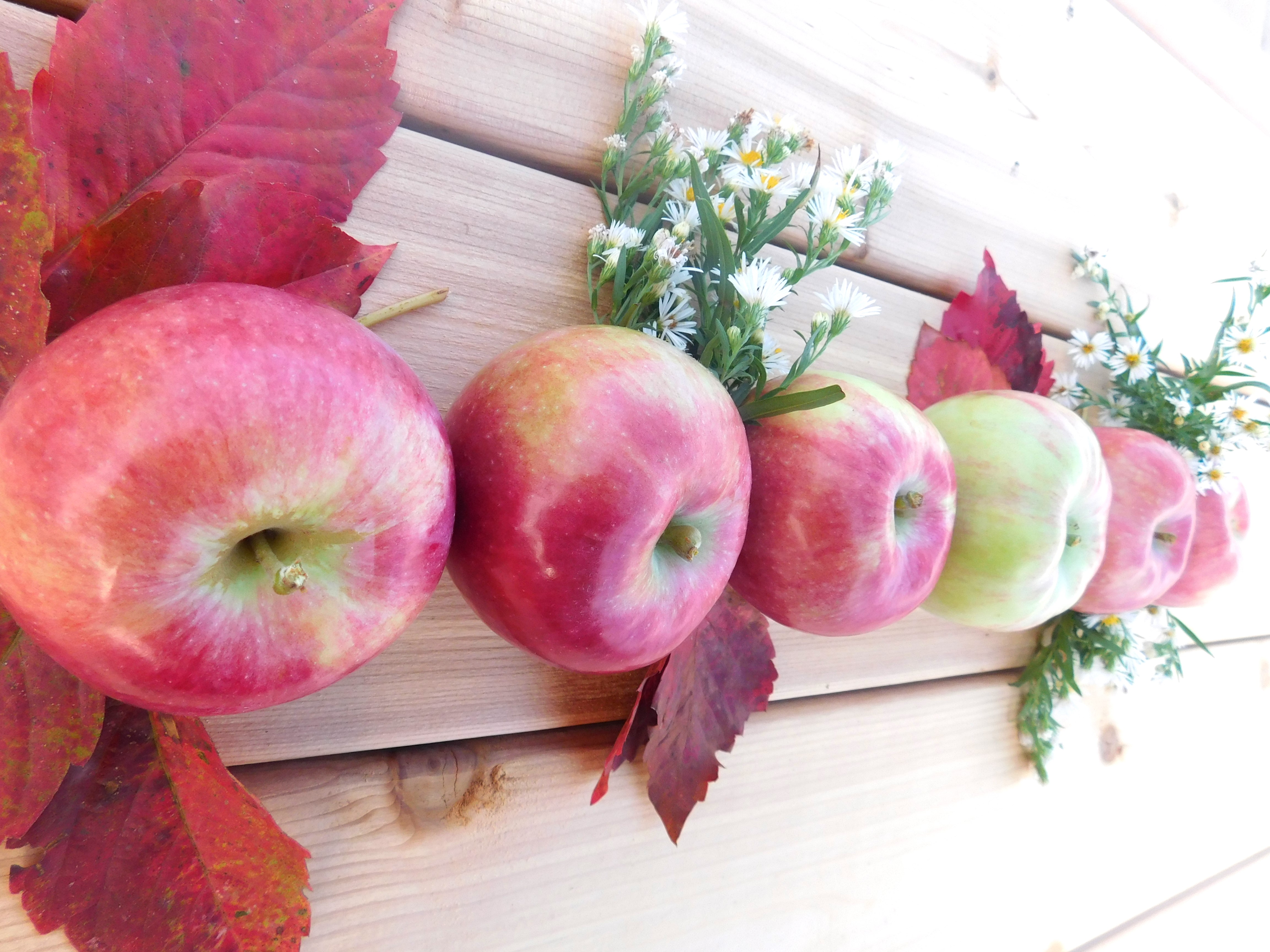 Here's How:
1. Preheat your oven to 350 degrees.
2. Peel and core your six apples. You can do this by hand if you like, I have an apple corer/peeler that makes things speedy. If you've missed some of the skin here and there, don't fret you won't even notice it in the end.
3. Cut your peeled apples into slices, about chip-sized pieces. Remember, your apples will shrivel and shrink when baked, so you don't need to get too technical about this.
4. In a large bowl add the rest of the ingredients, toss in your peeled and cut apples, and mix it all together until the apples are coated.
5. Pour the mixture into a baking dish, I use an 8 inch square glass dish. No need to be precise about this either, as long as it's about that size.
6. Bake for 40 minutes. Your apples should be golden and tossed in a delectable crumble.
7. That's it! Enjoy it. See, easiest recipe ever.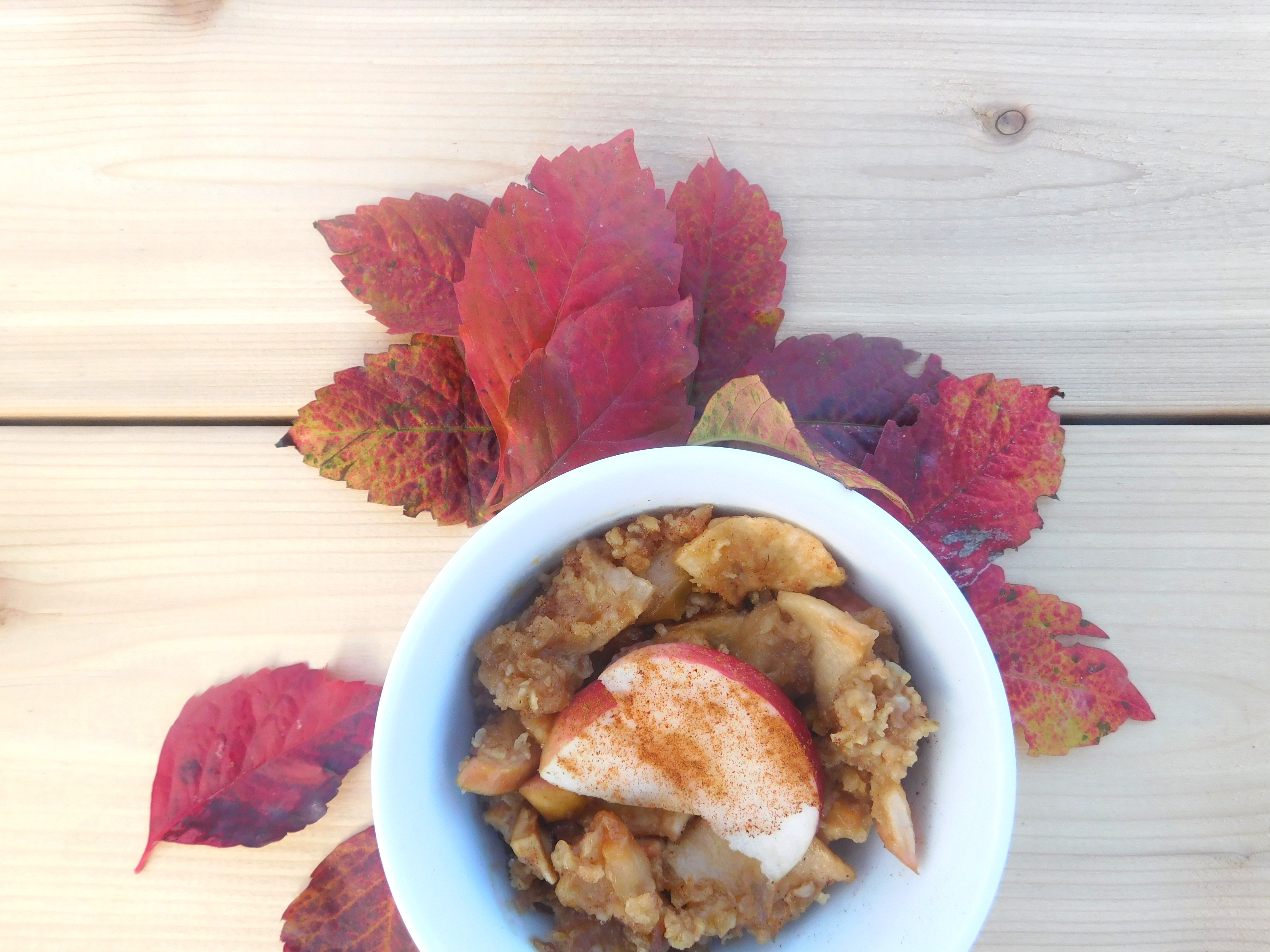 If you haven't had a chance to make it to your local apple orchard just yet, or you're not sure what to wear, "Fall is for Apples" may be just the dose autumn inspiration you're looking for.
Stay cozy…
Anna