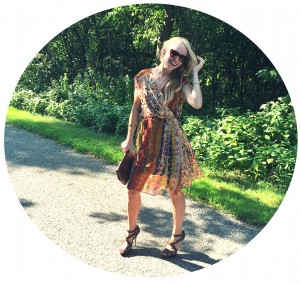 How old are you and what do you do?
I'm in my late 20's and that's as specific as I'm going to get (never ask a woman her age, geeze)! I work for the wonderful city that I now live in and have quickly grown to love, Kingston, Canada. When I'm not doing that, I'm working as the entrepreneur, writer and social media manager behind this little blog where I share my passions and inspirations. You'll often find me talking, laughing and smiling. I love people and as I see it, blogging is just another way to connect with others around the world.
Where are you from and where do you live?
First of all – I am Canadian, and proud of it! I lived in Toronto for many years but have most recently escaped the hustle and bustle and relocated to gorgeous Kingston, Canada. My background is Polish and I speak it fluently. Czesc! I love learning languages and am always trying to learn more. I also love Polish food, who doesn't?! One of my favourites is "Perfect Polish Potato Pancakes".
Are you married?
I am happily married to a wonderful man! We live in a condo overlooking the water here in Kingston, Canada with our little fluffy cat, Elsa (formally 'Esmeralda' since I adore silly pet names).
I love to write about life and relationships. Read more about our love story in: "One Year Wed: Our Story" and "Two Years Married, Two Things I've Learned".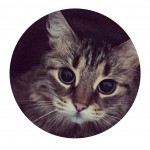 What did you study?
I am always learning something new, constantly. I'm a big believer in trying new things, and a huge proponent of creativity and lifelong learning. So, it shouldn't surprise you to know that I studied Theatre and the Fine Arts as well as Education. On a daily basis I work in program development and education and am lucky to work together with a fantastic group of people who are dedicated to serving and strengthening the Kingston community. It's really one of the greatest cities in Canada, hands-down.
Why do you blog? When and why did you start blogging?
I started STRUCKBLOG in February 2015 very spontaneously. One day I was feeling overwhelmed, so I just sat down, started writing and let my emotions fly out of my fingertips. Suddenly the blog was born!
STRUCKBLOG is about sharing the things that bring me joy. It's my happy place. I love to write about my inspirations, passions, and my life as a modern woman. I strive to do so in the most authentic way I can. I believe that to blog is to connect with others around the world and share in life's journey. I enjoy writing and capturing something that has sparked wonder and delight in me, whether it be an experience, an outfit, or a beautiful place I have been ever so fortunate to visit. In doing so I hope to infuse your lives with an abundance of energy, creativity, connectivity, knowledge and laughter! This blog is my creative outlet, my motivation, my inspiration, and my journal. I hope that in creating and developing this blog, I can share my story as it unfolds and connect with others around the world who can hopefully relate in some small way. Those who are also unsure of where their unfamiliar, unknown, uncertain and unplanned journey will take them in life. But that's ok, it's part of the fun. I write about just that, my journey, which starts with well, whatever strikes me!
If you'd like to learn more about STRUCKBLOG, head to: About STRUCKBLOG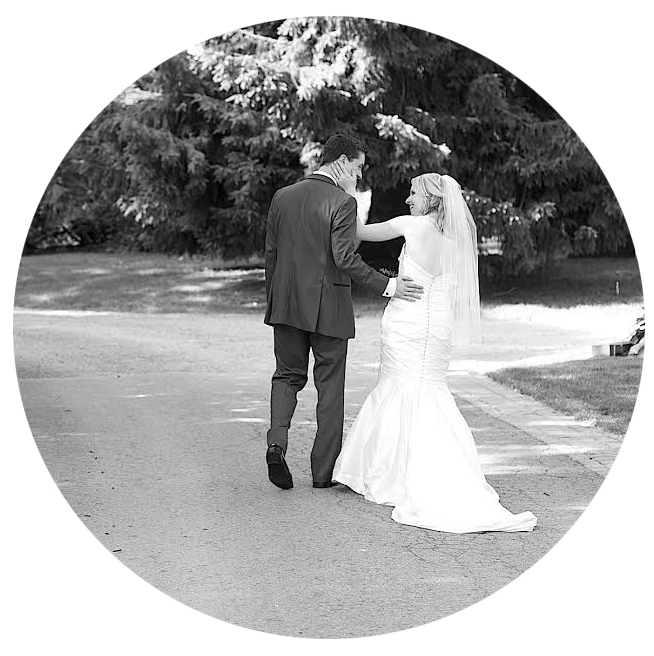 Who takes your photos and manages your blog/social media?
I do! I have made it a point to not only create this blog but to learn in the process, so I run every facet of STRUCKBLOG in its entirety. No, I haven't outsourced a single thing (unless you count help and support from the husband as "outsourcing"). If I'm in the photo chances are he's the one behind the camera (total Instagram husband). He's got a great eye, and if I'm laughing in the shot, it's genuine. He's my funny guy and I'm incredibly lucky to have him. I'm very visual, creative and artsy-fartsy while my hubby is a technical-thinker and an IT, computer and marketing smarty pants. We complement each other nicely, and usually get along in the process, ha!
All of my blog content is original, I work very hard and enjoy every second of it. I am always learning more about the world of blogging, website design, photography, social media, and digital marketing. Read my thoughts and tips about blogging in: "One Year Blogging: 4 Things I've Learned" and "We the Warriors: Two Years Blogging".
Do you collaborate with brands or companies?
Yes! I have had the opportunity to collaborate with companies and fellow creative minds on multiple occasions and welcome future partnerships. I am fortunate to have worked as a content creator, model, stylist and ambassador for a few fabulous brands such as Crystal Art Outfitters, SUBWAY® Restaurants, and Jimani Collections. I also love to support Canadian businesses and entrepreneurs in my community, such as YGK Studios (you've gotta watch this episode of LOCAVORE) and Blue Canoe Theatrical Productions. I always disclose these collaborations with my readers and ensure that any experience I recommend is tried and tested, personally approved and is consistent with my personal style.
If you'd like to read more, I've also had the pleasure of being interviewed in USTrendy Fashion Blog as well as Terry's Two Cents. If you would like to send me something for a feature/review, or would like to brainstorm and discuss how we can creatively work together, don't hesitate! Visit my Press Page to learn more about previous work, and check out my Fohr Card for a brief statistical breakdown. Please feel free to contact me to receive a copy of a Media Kit.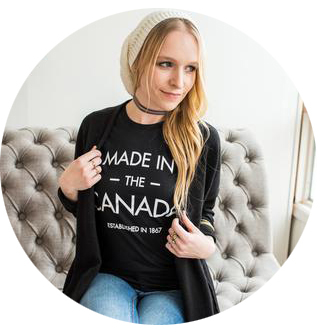 Some fun facts about you?
I love thriller and mystery books, but I'm terrified and refuse to watch horror films. Living in the oldest city in the province really appeals to my love of anything historical, antique or vintage. I once painted my student-bachlorette pad almost entirely sunshine yellow, which is my favourite colour. One day I'll be a good cook, I'm working on it, but I prefer baking. I love to dance, and it's the only form of exercise I really enjoy. I need a bigger closet but I don't own enough rompers, hats, winter coats & jackets (ironic I know). I love cheese, fromage, ser, queso…whatever you call it, I love it. I wish I could travel constantly, I am somewhat obsessed with natural ingredients and eating real food. I drink an incredible amount of water, as well as tea with added ginger in giant mugs that are probably for soup. I'm a neat freak, and I write everything down. I can eat ice cream year round, and I talk way too much, clearly.